Travel within Canada has now opened up, and we continue to see locals supporting Penticton businesses along with welcoming back visitors from all over BC and Canada. Penticton is easy to get to, just a 4-hour drive from Vancouver, an 8-hour drive from Calgary or catch a quick flight with Air Canada, Pacific Coastal or WestJet with flights directly into Penticton from Vancouver, Calgary and Edmonton.
The weather is warm, and businesses are ready to welcome everyone back, so it's the perfect time to plan your family vacation to Penticton.
Adventure
After you've arrived into Penticton, you're probably ready to stretch your legs and get out on an adventure! The perfect place to start, and with adventure right in the name is LocoLanding Adventure Park. This is a great way to keep the kids entertained, and fun for parents too, with activities such as mini golf, go karts, high-level ropes course, bumper boats and a climbing wall. And new for 2021 is the Badlands inflatable park, the largest outdoor inflatable park in Canada! Featuring slides, big baller, extreme ninja course, emoji pop-ups, extreme balance platform and a climbing wall. Want to join the climbing adventure with your kids and climb something a little bigger? Check out Skaha Rock Adventures and learn how to climb at Skaha Bluffs, with world renowned climbing opportunities. Choose from half, single or multi-day programs for families with experienced, professional Association of Canadian Mountain Guide staff.
Want to spend the afternoon on the water? There is no shortage of available water activities and adventures, whether you're renting a boat or waverunner from Penticton Boat Rentals, Pier Water Sports or Skaha Marina, making a splash with Splash BC Wibit Waterpark, a unique floating waterpark right on Okanagan Lake, or getting a bit of exercise on the lake with a SUP or kayak rental or tour from Hoodoo Adventures. Or spend a relaxing afternoon floating the channel, a must do summer activity in Penticton and great fun for the whole family.
Visiting on a day that's too hot to be outside or perhaps it's a bit rainy? The Penticton Museum & Archives is a perfect indoor family day activity. Immerse yourself in the history and culture of Penticton and the South Okanagan through fascinating exhibits and interactive learning spaces, with tons of hands-on displays and activities for the whole family. Browse through the links on their website to learn about the museum, and view the current and upcoming exhibits.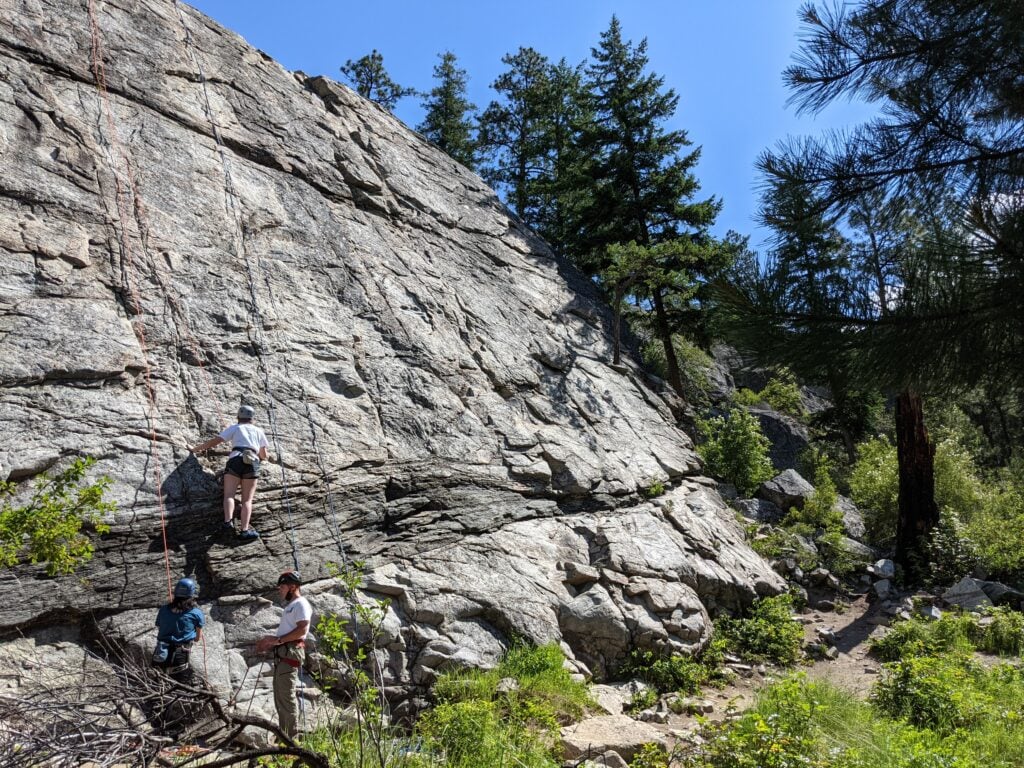 Lunch
Feeling hungry after your busy morning of fun? Stop into TIME Winery & Kitchen, in the heart of downtown Penticton, for lunch! This winery was created within a historic and stunningly revitalized space that once housed a movie theatre. Discover beautifully crafted wines for any occasion, a menu created by Chef AK Campbell and his culinary team including some of the best gourmet burgers in the Okanagan, and a kids menu for the little ones.
If you want to enjoy a cold craft beer with your lunch, Bad Tattoo Brewing with their new outdoor backyard patio, The Badlands or Neighbourhood Brewing with their new backyard patio, Beerlandia, are both excellent options. These are just two of the seven breweries along the Penticton Ale Trail and are a great choice to enjoy a local beer and lunch on their child and dog-friendly patios.
Check out our Penticton Patio & Dining Guide for a list of hours of operation for our restaurants, pubs, cafes, breweries, and wineries, as well as information on patios, take-out and delivery options.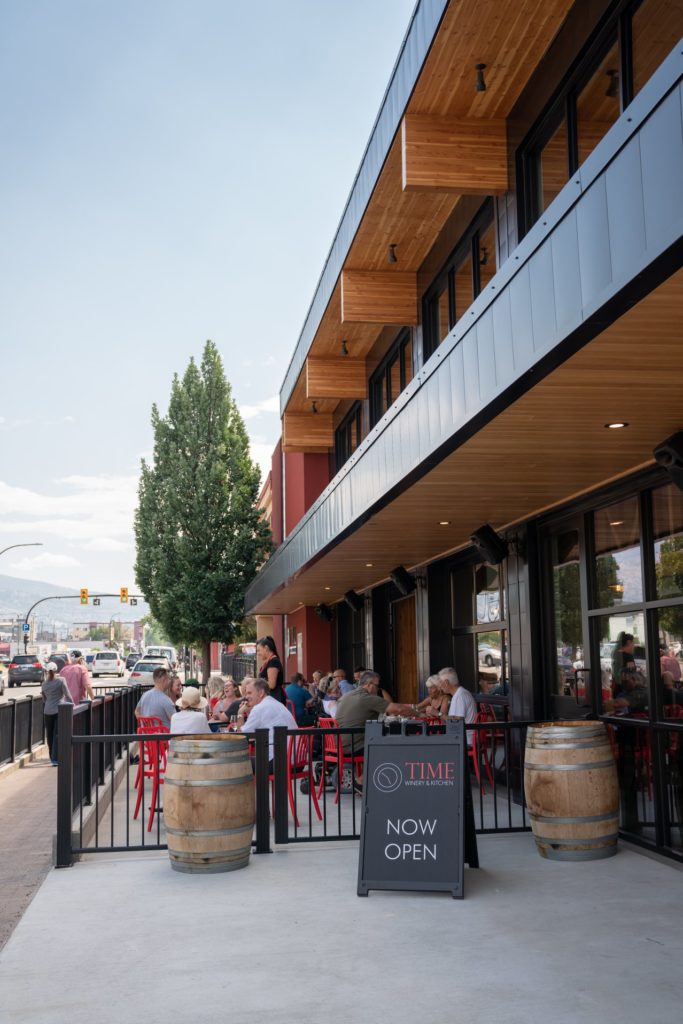 Accommodation
You'll find a wide selection of accommodations available near Skaha Lake, from Camping, Resorts, Motels and Hotels, to Bed & Breakfasts and Vacation Rentals. Spend a night, or spend the weekend, and leave the stress of cleaning and cooking at home!
Bowmont Motel offers a fun, social and relaxed atmosphere for all ages with an outdoor pool and a large BBQ and dining area. Each of their suites feature fully equipped kitchens with large sitting and dining areas. All rooms are air conditioned for your comfort, and have TV, cable, local phone, and a large deck or patio area outside.
Days Inn guestrooms offer 5-star chiropractic queen or king size beds for the best night's sleep.. at least until the kids wake you up. Summer traveling becomes a treat when your accommodations include mini fridges in every guest room, so there is no need to bring along those big coolers. Their accommodations are clustered around a one-acre courtyard, outdoor heated pool, children's splash park. They also offer an on-site fitness facility, indoor pool and hot tub, and complimentary breakfast.
Ramada by Wyndham Penticton Hotel & Suites offers a number of room styles to suit all travelers and sizes of families, from two queen beds to king rooms and full kitchen suites, as well as wheelchair accessible rooms. Many of their newly renovated rooms have a back patio or balcony that opens onto the resort-like courtyard. From the large courtyard you can access the year-round hot tub, seasonal pool and grill, on-site restaurant The Station Public House or Blue Tail seasonal poolside grill, BBQs for guest use and a small playground for the kids. Visiting in the summer? The swimming pool is staffed with a director of fun who plays games and makes crafts with children in a safe and supervised manner from every day in July & August.
Valleystar Motel is located comfortably away from the busy downtown core, yet still close to amenities and exciting local attractions. Unwind in their elegantly designed rooms and suites, each with high-quality bedding with duvets, modern furnishings and design ensure you'll be relaxing in comfort and style, while some rooms and suites have fully-equipped kitchens which offer convenience and flexibility. Take a plunge in the pool to escape the summer heat or soak up the sun while reading a copy of your favourite book in their poolside loungers, while the kids play in the pool. They also have a small playground and 2 gazebos in the courtyard with a BBQ pit and ample seating for the whole family.
Check out the Visit Penticton website, and find the perfect accommodations to fit your family needs.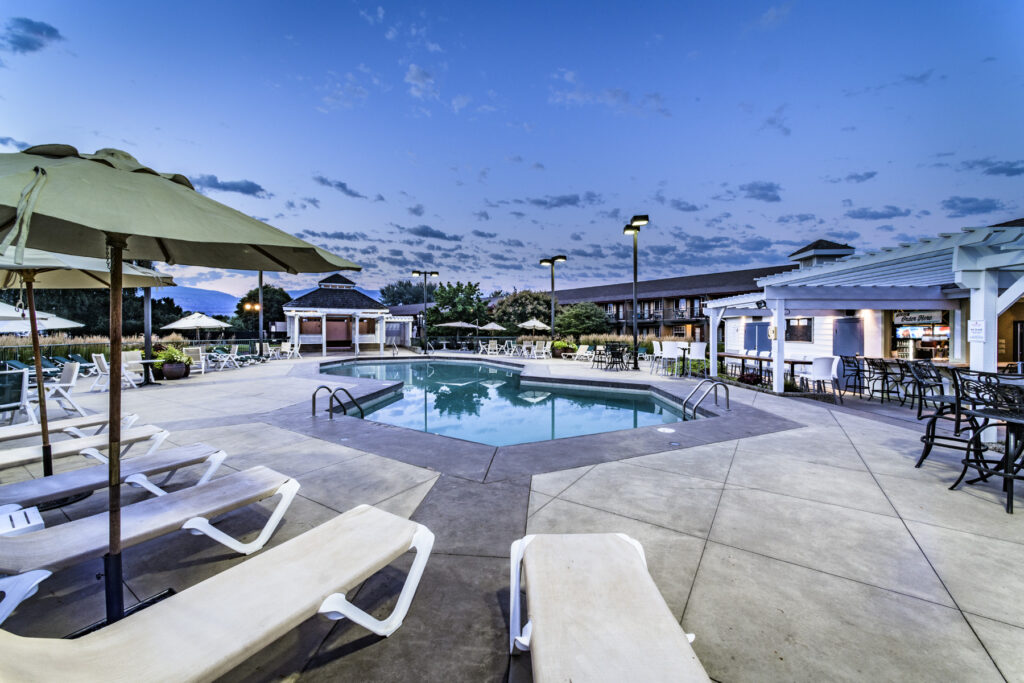 Explore
After you've checked into your accommodations, head out for a walk on the boardwalk or rent a 4 or 6 person pedal car from Penticton Bike Rentals to bike along Lakeshore Drive, taking in the beautiful views of Okanagan Lake and working up your appetite for dinner.
Having different dining options is important when you're travelling with family and luckily Penticton has plenty of food possibilities. A few choices include Elma, which offers a Turkish inspired dining experience located on Okanagan Lake, Sushi Genki, with creative sushi rolls and delicious ramen that's packed full of flavour, Loki's Garage, offering fresh, local, authentic food and drinks, or Tratto Pizzeria, a Neapolitan pizzeria offering classic, contemporary and sacrilegious pizza pies using everything the Okanagan has to offer.
Check out our full list of our many restaurants and pubs in town to choose from. Another great option is to visit the Picnic-ton website and get a picnic pack from your choice of 40+ registered businesses for a picnic in the park or at the beach! They have an interactive map so you can view nearby parks, see how many picnic benches are at each location, and scope out amenities including washrooms, splash pads or playgrounds, to pick the perfect spot for your family to enjoy your picnic.
After dinner, what better way to treat yourself and cool down than with a delicious ice cream! Ogo's Ice Cream serves 40+ flavours of ice cream as well as a selection of gelatos and sorbettos, Cherry on Top Shake Shop is home of the Crazy Shake, and they also have sundaes, screamers and ice cream, Tickleberry's Ice Cream Shop stocks 72 different kinds of ice cream, and they also have fudge and a gift shop, Gratify Foods offers vegan ice cream and other dairy-free and vegan treats, or stop into Lickity Splitz Ice Cream Shop and try the big Kahuna.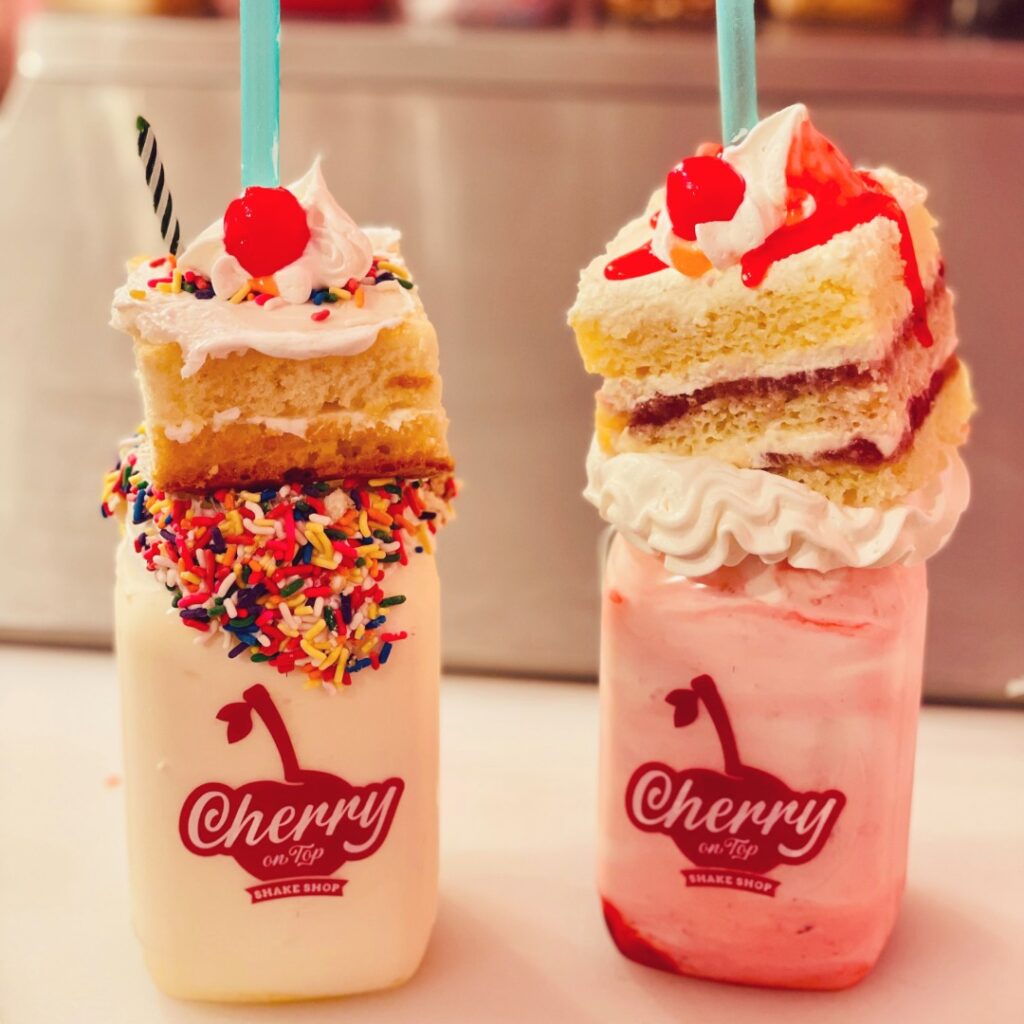 Breakfast
After a relaxing stay away from home, start your morning in Penticton with a delicious breakfast from The Bench Market. This local spot has been around for 16 years, supporting Okanagan and BC farmers and artisans to create their healthy menu items from scratch. They have a children's menu and allow dogs on their patio so the whole family can join you for breakfast. If you enjoyed your breakfast at The Bench perhaps you'll be back later for lunch, as they offer sandwiches, soups and salads for lunch options, as well as a small market so you can pick-up some local crackers, cheese and chutney to enjoy with a bottle of Okanagan wine during your trip to Penticton.
Looking for a quick bite to eat or something to grab on the way before heading home? Stop at Petrasek Bakery for handcrafted, fresh baked pastries, croissants, cookies, bread and more, along with a variety of coffees and teas.
View the full Visit Penticton café patio guide here for more Penticton breakfast and coffee options.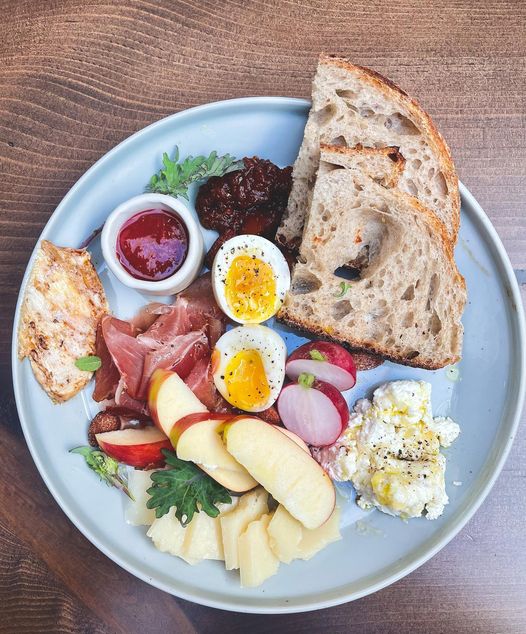 It's time for a long overdue trip, so plan your Penticton family vacation today!