Visit Penticton and experience a community that is inclusive, diverse and welcoming.
Penticton is the hub of the South Okanagan and offers a warm welcome to 2SLGBTQIA+ travellers. A true four season destination, Penticton is home to a world class wine industry, a burgeoning culinary scene and a diverse outdoor playground. Explore Penticton's vibrant downtown core just blocks from Okanagan Lake to visit the many galleries, local shopping and food scene.
Penticton is in wine country and within a 20 minute drive from downtown you have access to over 80 wineries to explore. Penticton is also the Craft Beer Capital of Canada, with 8 craft breweries we have more craft breweries per capita then any other city in Canada. You can also check out the 3 distilleries and 2 cideries to round out your tasting room experience.
Known for its hot summers, the channel float, sandy beaches and 2 fresh water lakes there is also a large network of trails for hiking, trail running, rock climbing and mountain biking. The Kettle Valley Rail (KVR) Trail is also a great way to explore the vineyards, orchards and take in the breathtaking valley vistas by foot, bike or horseback.
Penticton is a welcoming community that proudly hosts over 30 annual major events and festivals each year, from cultural showcases, world-class sporting events, beer and wine festivals, to live entertainment, seasonal fairs and so much more. In June, we celebrate Pride Month with a variety of events throughout Penticton and the South Okanagan, including the Fruit Float down the Penticton channel. There are also ongoing 2SLGBTQIA+ events throughout year in the South Okanagan & BC offered, including events such as drag shows, pickleball, walks, yoga and more.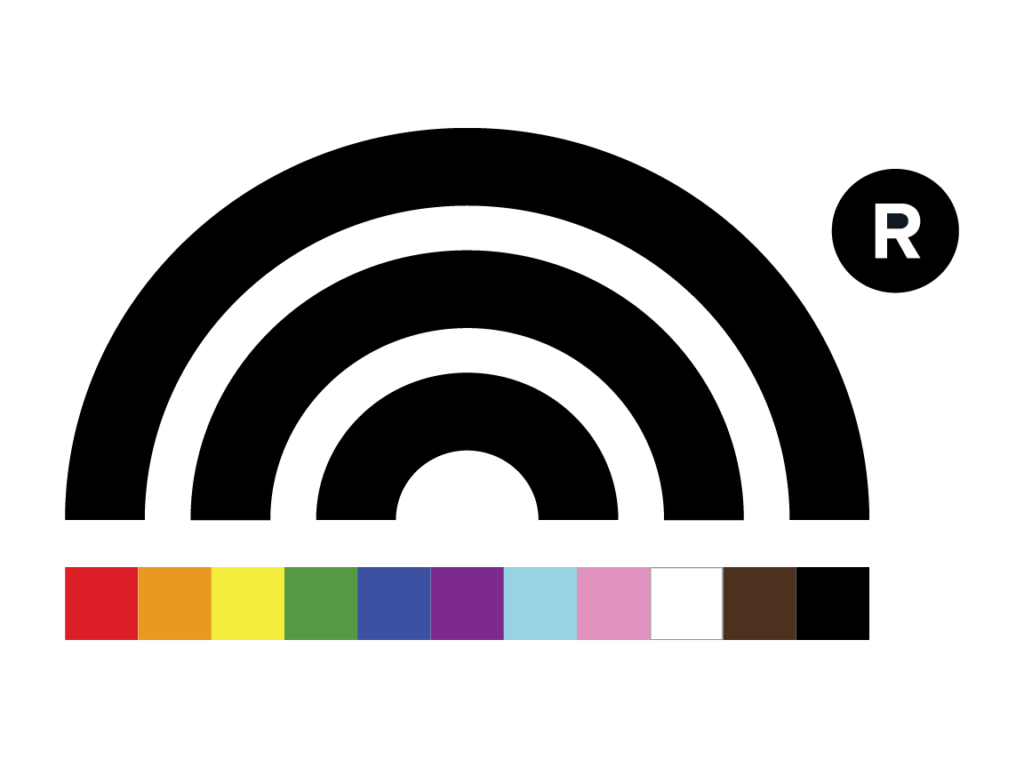 For more information on events, travel tips, guides, maps, souvenirs and more, be sure to stop by the Penticton Visitor Centre, a Rainbow Registered business. When you see a Rainbow Registered symbol, you know the business or organization meets a stringent set of standards to ensure LGBT+ customers feel safe, welcomed, and accepted. We are excited to be part of a national network of LGBT+ inclusive organizations.
Local 2SLGBTQIA+ Resources
The South Okanagan and Similkameen is a place where 2SLGBTQIA+ people feel safe, included and reflected in their daily lives. The South Okanagan Similkameen Pride Society supports the regional 2SLGBTQIA+ community through education, advocacy and providing safe spaces and inclusive events for everyone.
SOS Pride Values
Inclusion – We value the respectful inclusion of 2SLGBTQIA+ people in society, including intersectional* identities of race, religion, culture and individuals with diverse abilities.
Education – We value education about 2SLGBTQIA+ identities to help current and future generations live safely and freely. 
Advocacy – We value advocacy work to support human rights, equality and equity for 2SLGBTQIA+ people who face discrimination. 
Safety – We value safety for all people so they feel physically, emotionally, spiritually and mentally safe. 
Community Partnerships – We value community partnerships in order to ensure 2SLGBTQIA+ people are reflected and respected. 
Authenticity – We value authenticity in our support of the 2SLGBTQIA+ community.
*Intersectionality is the acknowledgement that everyone has their own unique experiences of discrimination and oppression and we must consider everything and anything that can marginalize people – gender, race, class, sexual orientation, physical ability, etc. 
Support & Resources
With this initiative, our goal is to promote great opportunities for those in need. With access to the right resources, people can become empowered by their own abilities and gain the confidence to fulfil their potential.
View all support and resources here.