Penticton is full of fun events that happen throughout the year. Click on the links/images below to view or download a copy of our upcoming 'What's On This Week' sheet.
*Click here to subscribe to receive weekly emails about upcoming events in Penticton.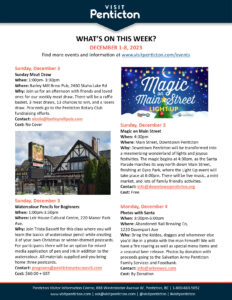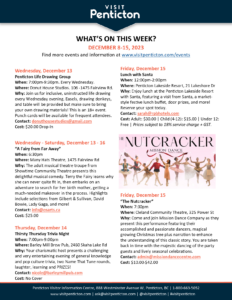 If you have an event that you would like to promote on our website, please fill out and submit the event form to add it to our events calendar.
*Please note, events are free to advertise, but publication is at the sole discretion of Visit Penticton and may take up to 3 business days to be displayed on the events page of our website. Please only submit your events once.
Events featured on the 'What's on This Week' sheet are primarily focused on member events. Learn more about Travel Penticton membership here.