The new Visit Penticton website and online store have officially launched! Our online shop provides both visitors and locals the opportunity to purchase Penticton branded items, which can be picked up from the Penticton Visitor Centre or shipped right to their door! Our exclusive Penticton branded apparel has been quite popular with visitors and residents alike, and we continue to bring in new designs, often as requested by visitors, such as our new adult Ogopogo t-shirts!
Additional items are available for purchase and pick-up at the Penticton Visitor Centre locations including wine and travel mugs, sunglasses, Ogopogo plush toys, wine stoppers and shot glasses, as well as a wide selection of free guides, brochures and maps.
At Visit Penticton, we have made it easy for you to purchase our products online no matter where you live! Our entire line of clothing and souvenirs can be at your door in a matter of a few days. The online store now gives visitors the option of shipping items directly to their home, making it convenient if they have limited luggage space, or a great way to easily send a Penticton gift to a loved one. The Visit Penticton Online Store offers flat rate shipping of $5.00 to British Columbia, and $10.00 to everywhere else in Canada. We also have international shipping options available, with pricing calculated at the time of check-out. Our vision is to connect the rest of the world with Penticton.
Special Offer for You
We want to provide you with a special offer for shopping on our new online store! Get 20% OFF your order when you spend $50.00 or more before taxes and enter promo code NEWSTORE20 into the discount code section at checkout. This special offer is available until August 31, 2021.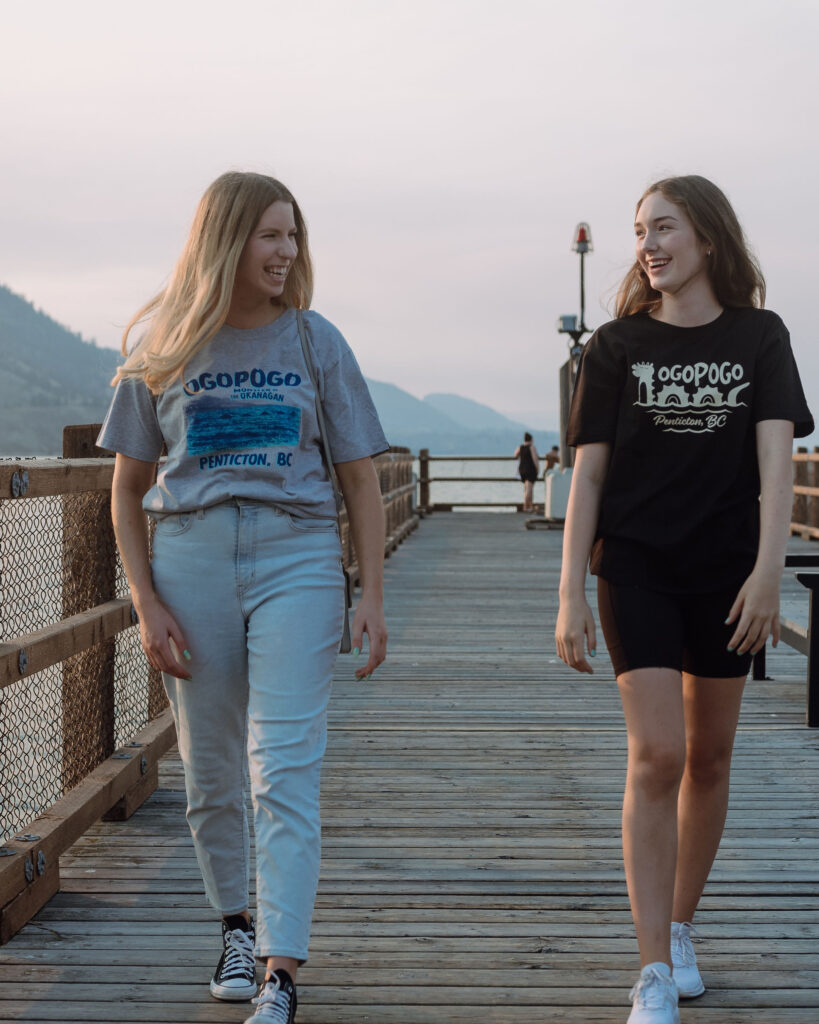 Visit shop.visitpenticton.com to shop online and find your new favorite Penticton branded hat, t-shirt or hoodie. Be sure to share your online and in-store finds using #VisitPenticton and tagging @VisitPenticton.