Immigrated with Open Hearts
Co-founders Jorg and Anette Engel, Maple Leaf Spirits, Inc., 948 Naramata Road, Penticton immigrated in 2001 from Germany with their young family and open hearts.
From the beginning, they were ready to settle into their new home and contribute to the Penticton community. Jorg set up a cabinetry shop, and Anette worked and volunteered in a variety of positions raising their 3 children. Rejected fruit seen in orchards inspired them to start a distillery as they knew it from Germany. Keen to divert it from the waste stream, they established Maple Leaf Spirits and got their distilling licence in 2004. They have the 2nd distillery licence in BC, and have been operating longer than anybody else.
Maple Leaf Spirits was launched in Penticton's industrial area, sharing space with their cabinetry business. Years later, they collaborated with other small distilleries to form the Craft Distillers Guild of BC and ultimately achieve a new designation of Craft Distillery in the province.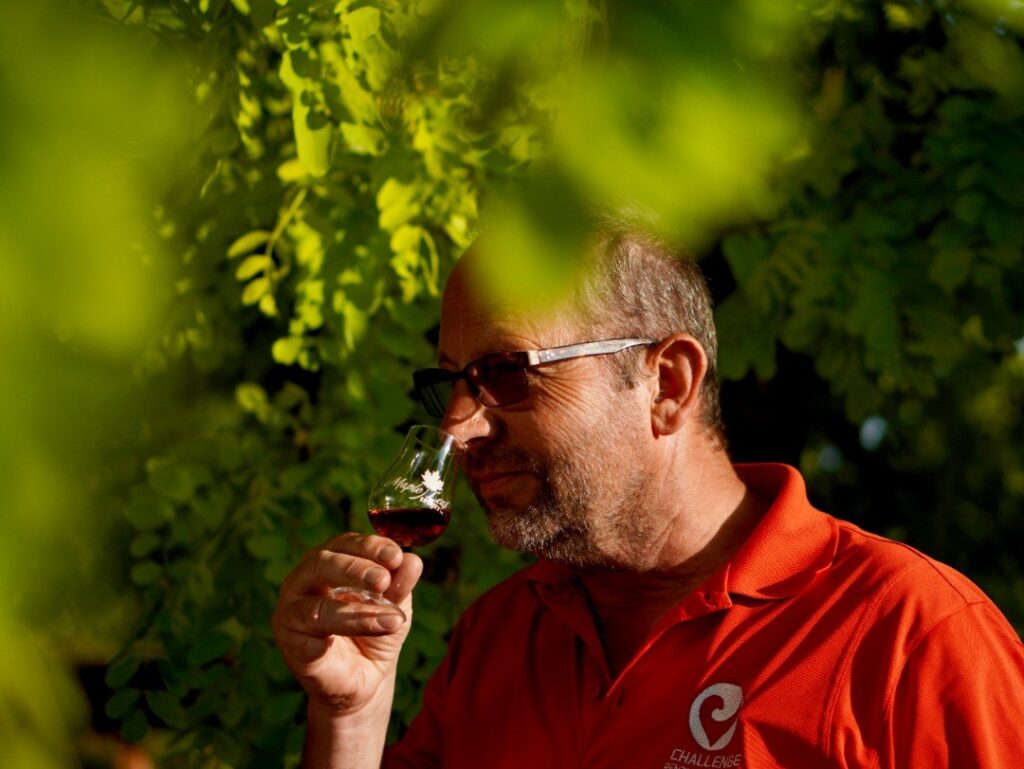 Tourist in Their Own Region
With a young family and eager to learn about their new home country, the Engels explored the many outdoor opportunities. Anette worked at the Penticton Visitors Centre as the perfect place to find out all the opportunities available and then share her knowledge with tourists from around the world.
Maple Leaf Spirits moved in 2014 to their new farm and opened their tasting room. It is strategically located in Penticton on the Naramata Bench neighbouring many fine wineries like Red Rooster or Ruby Blues. It is also close to the KVR (Kettle-Valley-Railroad trail), and trail systems such as Three Blind Mice, Campbell Mountain and Skaha Bluffs. Outdoor enthusiasts are welcome to sample some spirits or liqueurs after a hike or bike ride.
The Engels enjoy their winters at Apex Ski Resort and Nickel Plate Nordic Centre. They have also been excited to work with Hoodoo Adventures, 131 Ellis Street, Penticton, participating in guided kayak trips in summer, or the snowshoe tours and dinners in February. "If you're looking for a guide for outdoor activities, Hoodoo is a great company with lots of local knowledge."
Culinary Adventures
Jorg and Anette collaborate with many wineries: Little Engine, Township 7, D'Angelo Winery, Hillside Winery, Howling Bluff, Black Widow, Kettle Valley Winery, Therapy Vineyards, Serendipity, Lang and Moraine, all use the alcohol distilled at Maple Leaf Spirits to fortify their wines. In early Spring, the Engel family love to do a little wine touring of their own, to visit neighbours such as Daydreamer Wines 1305 Smethurst Road, where Marcus Ansems uses their Viognier grapes for the "Amelia" wine.
Eating out at Bogner's of Penticton, 302 Eckhardt Avenue W, and other fine restaurants, they love to see Maple Leaf Spirits products on their beverage menu, or as part of a cocktail or dessert. A special treat is on a Sunday morning to have breakfast at The Bench Market, where they find hand sanitizer distilled at Maple Leaf Spirits.
Of course, no summer evening is complete without a bike ride to one of the local breweries. It's the perfect treat after a busy day and the Engels enjoy meeting neighbours and friends there. The Cannery Brewery partnered with Maple Leaf Spirits and offer locally distilled hand sanitizer.
For the best of fresh produce at local goods, the Penticton Farmers Market is a regular Saturday morning excursion.
For "everything cherries", CC Orchards, 2119 Naramata Road is highly recommended. Depending on the season, you could pick your own cherries or buy many other cherry related products there. They utilize virtually everything the cherry tree has to offer, from soap to jam, vinegar and cherry wood.
Maple Leaf Spirits offers CC orchards cherry juice in its tasting room, for those looking for a non-alcohol treat to sample.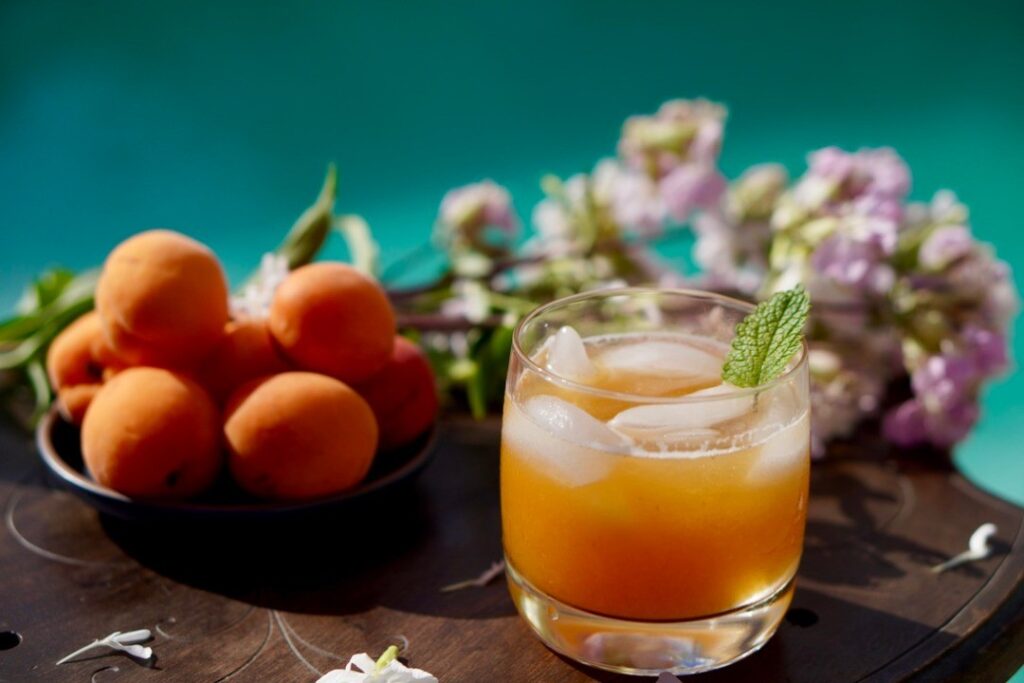 Maple Leaf Spirits encourages to explore the area
Anette loves to remind visitors there are many more ways to get inspired on your Okanagan vacation. "We have a big arts community, with charming art galleries and art cafes in Naramata and Penticton."
Anette highly suggests hiking the nearby Three Blind Mice Trails or a drive to Chute Lake Lodge and Resort. This area is rich in biodiversity, with birds of prey circling above the Naramata Bench, endangered birds or bats, migrating Lynx and Bobcats, and even a herd of Elk roaming in early spring. It is protected as "Environmental Sensitive Area Level 1 and 2″ by the BC Ministry of Water, Land and Air Protection.
She encourages families to go strolling the River Channel between Okanagan Lake and Skaha Lakes for amazing birdwatching. One of her favourites to view is the newly rebuilt wetland west of the channel, with the Redwing Blackbird, which frequents the marshes along the way.