Autumn colours are all around us now and there are so many things to do, making it a wonderful time to get out and explore Penticton.
Explore and learn more about Penticton, with a dive into local history and heritage at the Penticton Museum & Archives, with innovative exhibits, programs, hands-on displays and activities and archival services. They can help you access historic photographs, answer questions about Penticton's past, and give locals information about their property or genealogical records.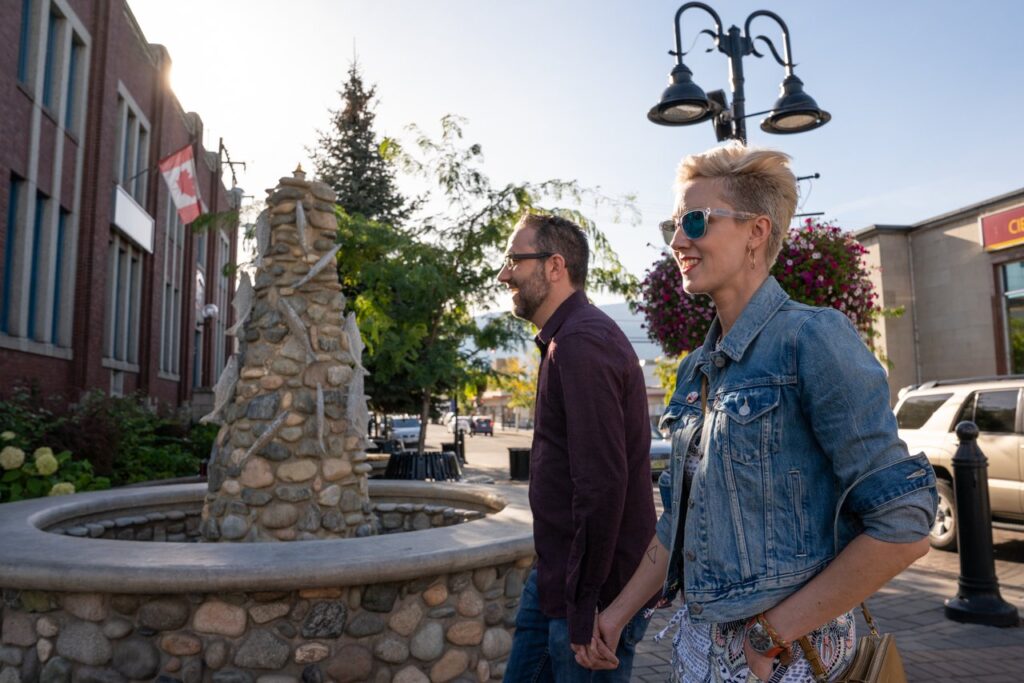 Continue down into Penticton's charming downtown core, with more heritage sites to check out, and the perfect spot to shop local. With so many shops conveniently located along or near Main Street and Front Street, you can find everything you need all within a short walk. From restaurants, breweries and cafes to clothing, home and furniture, bike and board shops, spas and more, you're sure to find what you need, and maybe even your new favorite Penticton store.
You can also find plenty of art in Downtown Penticton. Check out one of the many local art galleries, including The Lloyd Gallery, Tumbleweed Art Gallery, and Cormier's Studio. You'll also find the Penticton Art Gallery, which has been around since the 1950's, at the end of Front Street on Marina Way. Outside of Downtown, but further down Main Street, is the Penticton & District Community Arts Council (PDCAC), located in the historic Leir House Cultural Centre. They host a variety of events, workshops, demonstrations, and exhibitions throughout the year that are family friendly.
Looking for other family friendly activities? Bring the whole family to GottaGoat Farm, located just outside of Penticton, to play with goats. You'll also have a chance to meet their chickens, horses, cats, and farm dog. Or bring the family to Covert Farms down in Oliver, for a farm tour, where kids can meet the animals and feed the llamas and sheep, and even enjoy the kid's juice, meat and cheese tasting alongside your wine tasting.
If you are looking to enjoy some more adult friendly wine tastings, the fall is a great time to visit our wineries. The quieter season means more opportunity to slow down and enjoy your wine time, without trying to beat the crowds of summer. Although some wineries close over fall and winter, many are open throughout the year. Check out our blog post with information about dining in Penticton in the fall, for a list of wineries open past summer. It's always recommended to call ahead to book a reservation if needed, and double checking the tasting hours. There's no shortage of wine tour companies around, all of which are knowledgeable on the wineries and would love to help you plan your wine tour and drive you around for the day.
While the wine harvest is coming to an end, harvest season for other produce in the Okanagan has just begun, so it's a great time to check out farm to table options in Penticton. Learn more about our culinary community with Daily Special, and follow the culinary trail of the locals where the reward is bound to be tasty.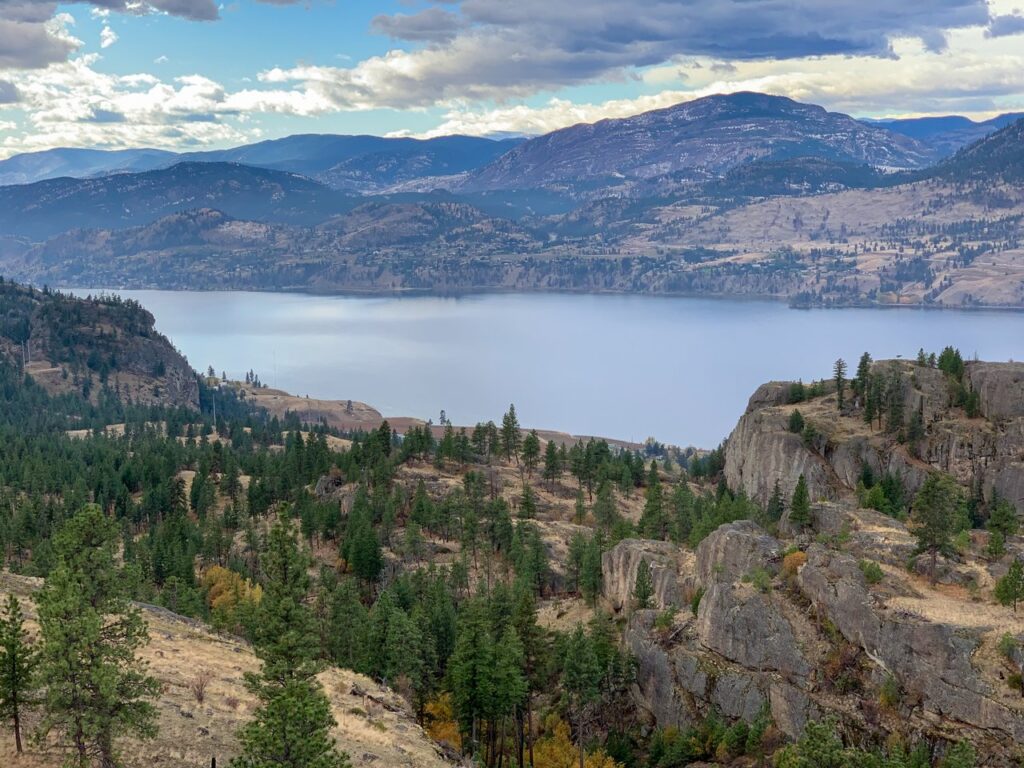 Once you've found a spot you'd like to go for lunch or dinner, you can work up an appetite before your meal on one of our many walking trails or hiking areas. With various hiking trails available, Skaha Bluffs Provincial Park is a great spot for some hiking, with scenic views of Skaha Lake and you may even see some Bighorn Sheep in the area, or check out our list of popular hiking and walking around Penticton for more suggestions to get out on the trails and see the changing colors of fall.
For those wanting the fresh air and views, but looking for a bit more activity, you can play a round at one of our local disc golf courses. The 9 hole Rotary Marina View Disc Golf Course is a beginner and kid friendly course, while the 18 hole Three Blind Mice Disc Golf Course is a more challenging course with plenty of elevation changes, both are open year-round.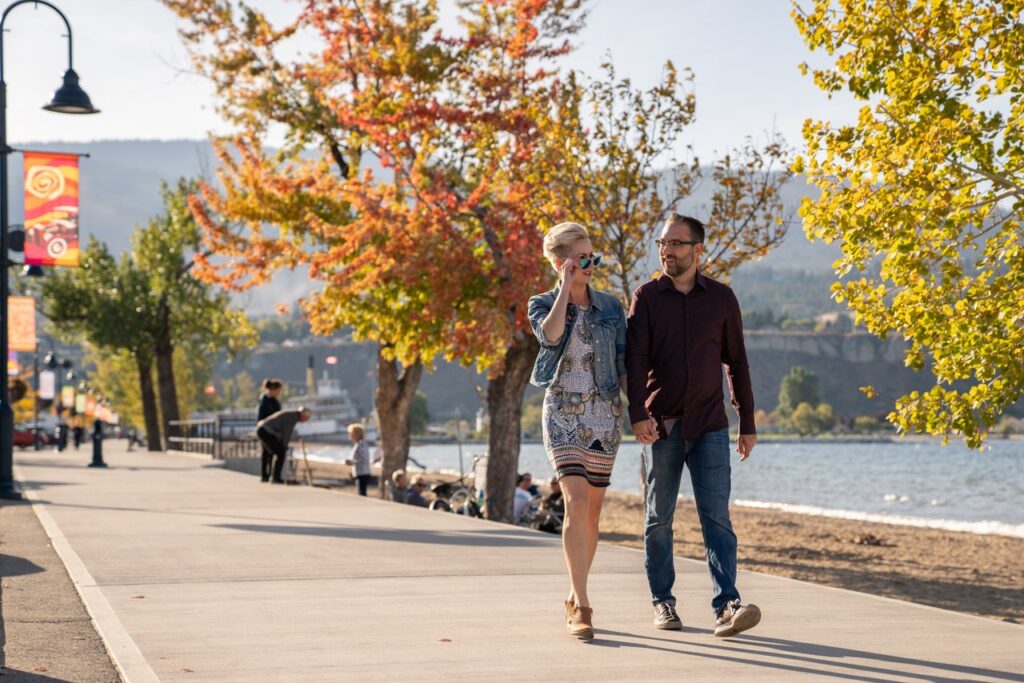 With mild weather and gorgeous landscapes, there's no better place to be this fall than Penticton. Explore our packages and find a special offer for your next weekend trip to Penticton, or check out those offering extended stays, and stay in Penticton for longer.