Celebrate the 5th Annual Penticton Beer Week, and show your local craft beer pride, with up to 40% off our Penticton Beer T-Shirts, available at the Penticton Visitor Centre! Our vintage Penticton beer shirts (growler design) will be available for 40% off (50% off if you redeem 50 BC Ale Trail Points!). Be sure to download the BC Ale Trail App and start collecting points.
Our new Penticton beer shirts (pint glass design) will be also available for 20% off!
Get 40% OFF our Penticton beer shirts when you shop our Visit Penticton online store or stop into the Penticton Visitor Centre at 888 Westminster Avenue West. Enter promo code BEERWEEK2023 into the discount code section at checkout.
This special offer is available October 13-22, 2023.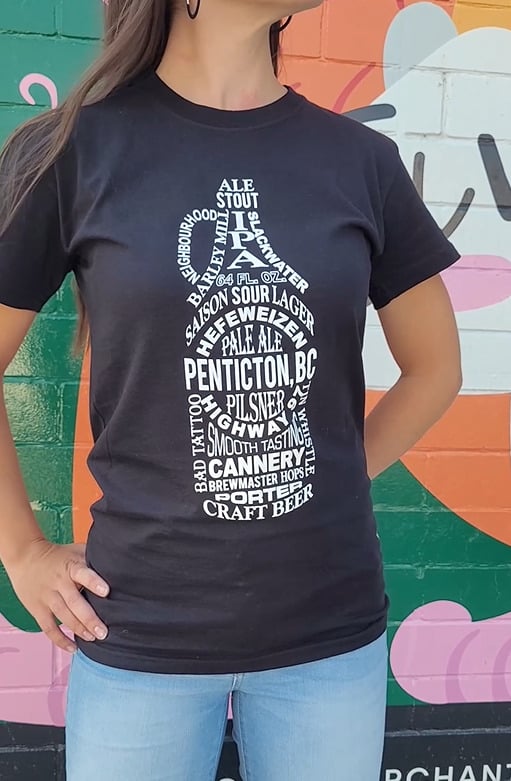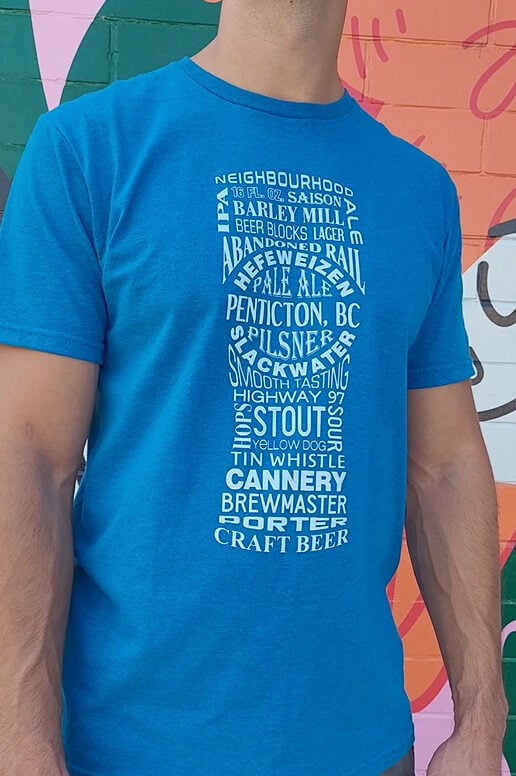 ---
Our online shop provides both visitors and locals the opportunity to purchase Penticton branded items, which can be picked up from the Penticton Visitor Centre or shipped right to their door! Our exclusive Penticton branded apparel and designs have been quite popular with visitors and residents alike, and we continue to bring in new designs, often as requested by visitors. We have hats, t-shirts, kids shirts, stickers, pins, postcards, and magnets available online.
Additional items are available for purchase in-store at the Penticton Visitor Centre including wine and travel mugs, shot glasses, books, sunglasses, jewellery, art cards, colouring books, as well as a wide selection of free guides, brochures and maps.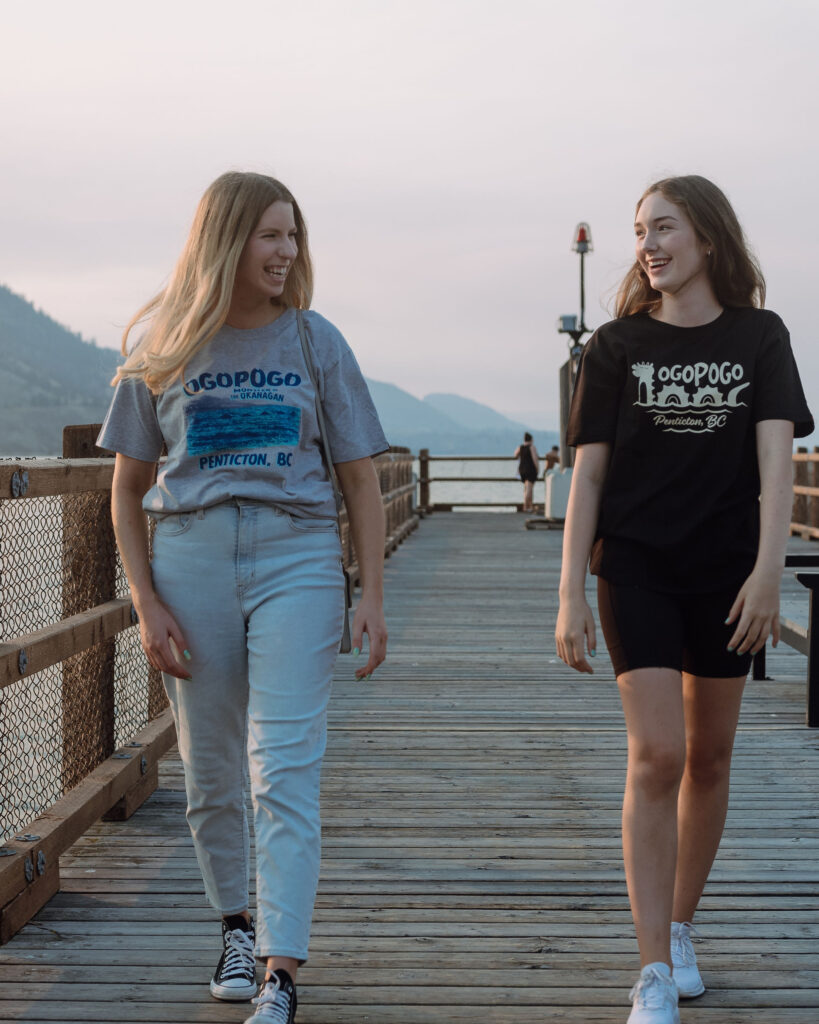 Visit shop.visitpenticton.com to shop online and find your new favorite Penticton branded hat or t-shirt, or visit us in person at 888 Westminster Avenue W, open Monday to Friday 9am-4:30pm. Be sure to share your online and in-store finds using #VisitPenticton and tagging @VisitPenticton.