Nestled in the heart of the South Okanagan Valley, Penticton, British Columbia, is a haven for craft beer enthusiasts. Known as the "Craft Beer Capital of Canada", Penticton offers a delightful blend of award-winning breweries, stunning landscapes, and a vibrant beer culture. In addition to its renowned breweries, this charming town is host to several iconic beer events throughout the year. Join us as we explore why Penticton is the ultimate destination for beer lovers.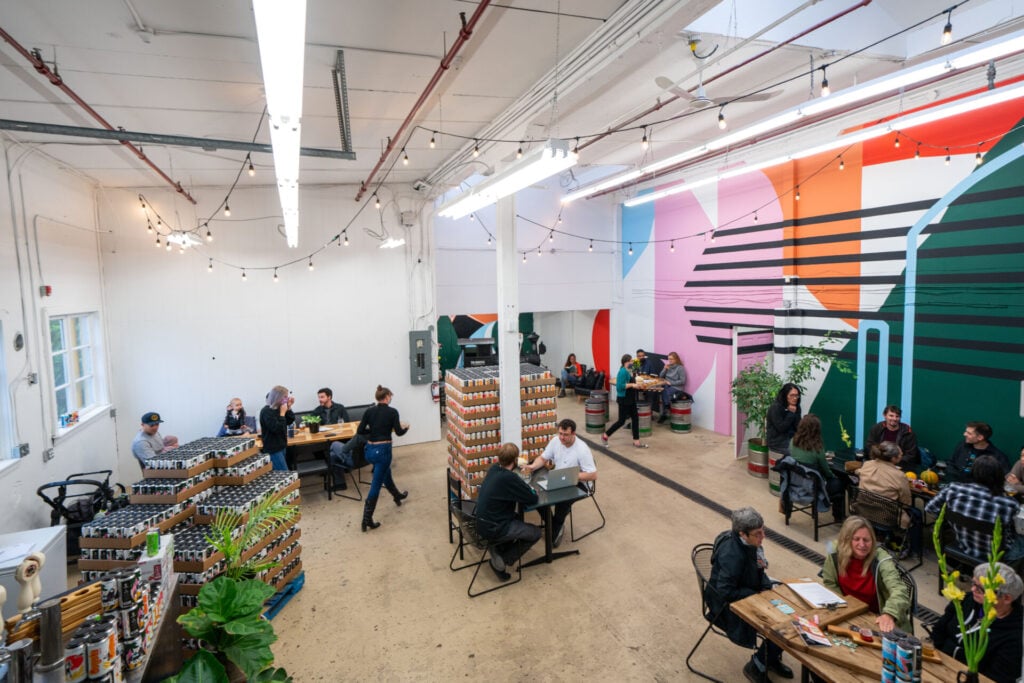 8 Unique Craft Breweries to Explore
Penticton has the most breweries per capita of any Canadian city – which is how it gained the title of "Canada's Craft Beer Capital". Together, the breweries form a collective called the "Penticton Beer Blocks" and they work together in creating the fantastic and vibrant craft beer culture of Penticton. Each brewery offers a unique atmosphere and a wide selection of beer to sample and enjoy. See the full list of Penticton breweries here.

Penticton Beer Week
Penticton Beer Week is an annual celebration of craft beer that showcases the town's exceptional brewing talent. This week-long event features a series of beer-themed activities, including tap takeovers, brewery tours, live entertainment, and beer pairing dinners. It's the perfect opportunity to immerse yourself in Penticton's craft beer scene, interact with local brewers, and savor unique beer creations. One of the highlights of Penticton Beer Week is the annual Penticton Beer Run, where participants will run, jog, or walk 10km through scenic Penticton, with refreshing beer stops along the way, and an epic party at the finish line! You also won't want to miss the BrewHaHa Oktober Fest themed event with live music, dancing, and more.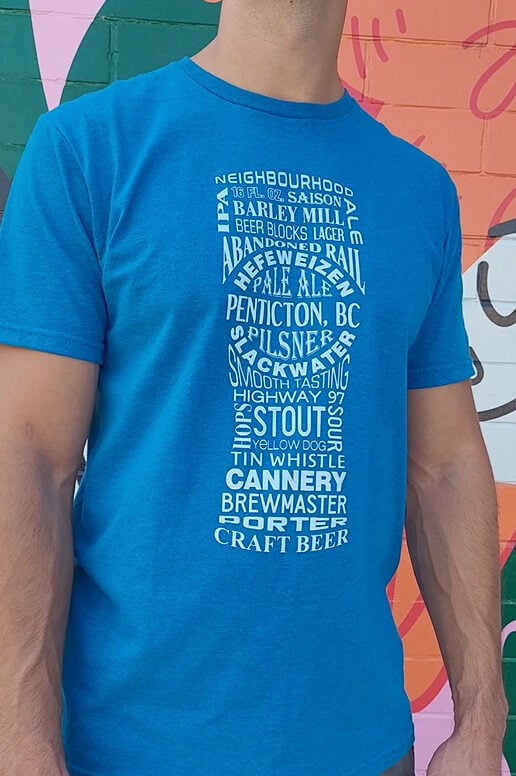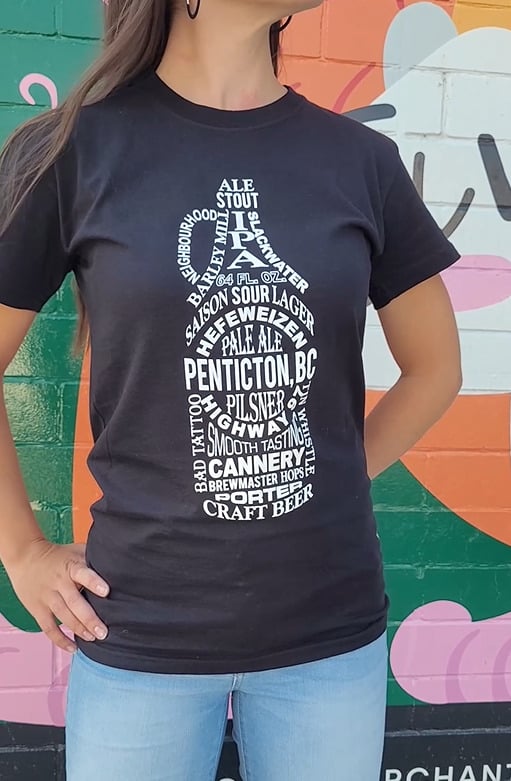 Celebrate Penticton Beer week in style with a signature Penticton Beer shirt – available at the Penticton Visitor Centre when you shop our Visit Penticton online store.  Get 40% OFF our Penticton beer shirts during Penticton beer week (Oct 13 – 22, 2023)!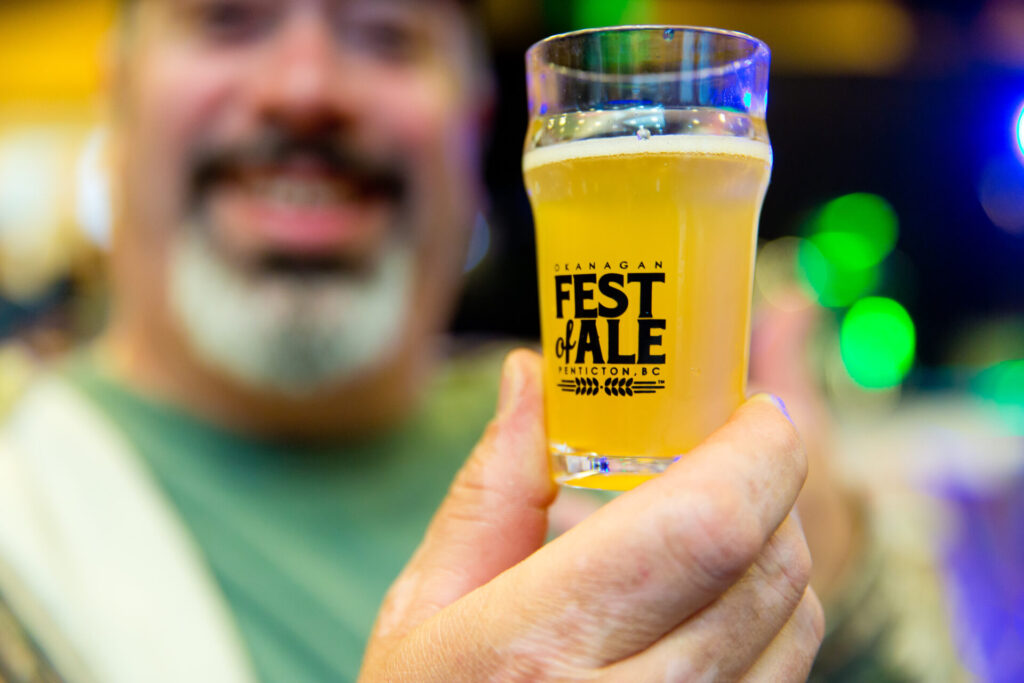 Okanagan Fest of Ale
In April, Penticton is home to The Okanagan Fest of Ale, drawing beer enthusiasts from far and wide. This two-day event is one of the longest running and largest beer festivals in the Pacific Northwest, featuring an extensive selection of local craft beers and ciders to sip and sample. Breweries gather to exhibit their finest brews, providing attendees with a fun and immersive beer-tasting experience. Live music, delicious food, and a vibrant atmosphere makes this festival a can't miss event for craft beer aficionados.

Book a Brewery Tour
With a rich brewing heritage and an impressive lineup of world-class breweries, a brewery tour promises an unforgettable experience. Explore a diverse range of beers and breweries along the Penticton Ale Trail.  Pen Brew Tours offers brewery tours by pedal on their 12 seat pedal powered touring cart. Whether you're a seasoned beer connoisseur or a newcomer to the craft beer scene, booking a brewery tour in Penticton is your ticket to exploring the town's brewing prowess and savoring its finest brews.

Brews… Beachside
Penticton's stunning natural surroundings add an extra layer of enchantment to every sudsy sip. Visitors can enjoy our local craft beer on the beach, or in the park within the approved open air consumption areas. Please enjoy responsibly and recycle your cans or bottles in the receptacles provided.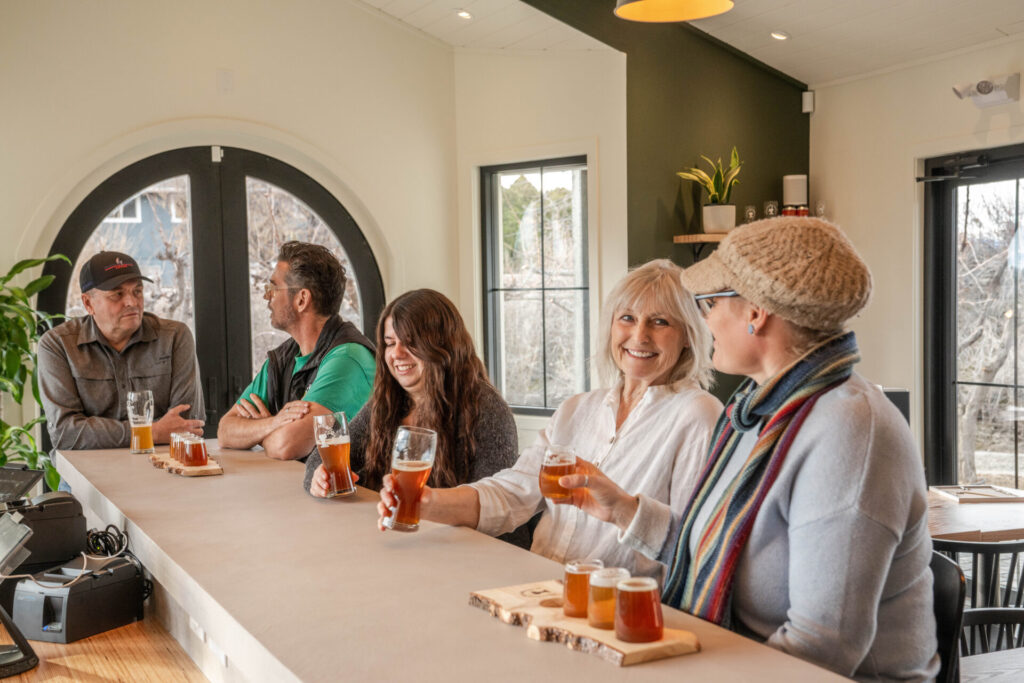 Conclusion
Penticton, BC, is not only the craft beer capital of Canada but also a place where beer enthusiasts can immerse themselves in a thriving beer culture. The town's 8 breweries (Abandoned Rail Brewing,  Barley Mill Brew Pub, Cannery Brewing, Highway 97 Brewery, Neighbourhood Brewing, Slackwater Brewing, Tin Whistle Brewing Co., and Yellow Dog Brewing) offer a diverse range of beer experiences. Additionally, Penticton's beer events, such as Penticton Beer Week, the Penticton Beer Run,  and the Okanagan Fest of Ale, provide ample opportunities to celebrate craft beer in a vibrant and picturesque setting. Whether you're a seasoned beer connoisseur or simply looking to enjoy the best of beer culture, Penticton is the destination that truly has it all. Visit Penticton and experience this one-of-a-kind craft beer town for yourself. Cheers!