Updated May 8, 2023.
Mother's Day is May 14th, 2023, and if you're struggling to come up with a perfect Mother's Day gift, we've got you covered.
Sometimes all your Mom wants is to spend some quality time with her loved ones. So, this Mother's Day, why not celebrate the most important woman in your life with a weekend getaway to Penticton?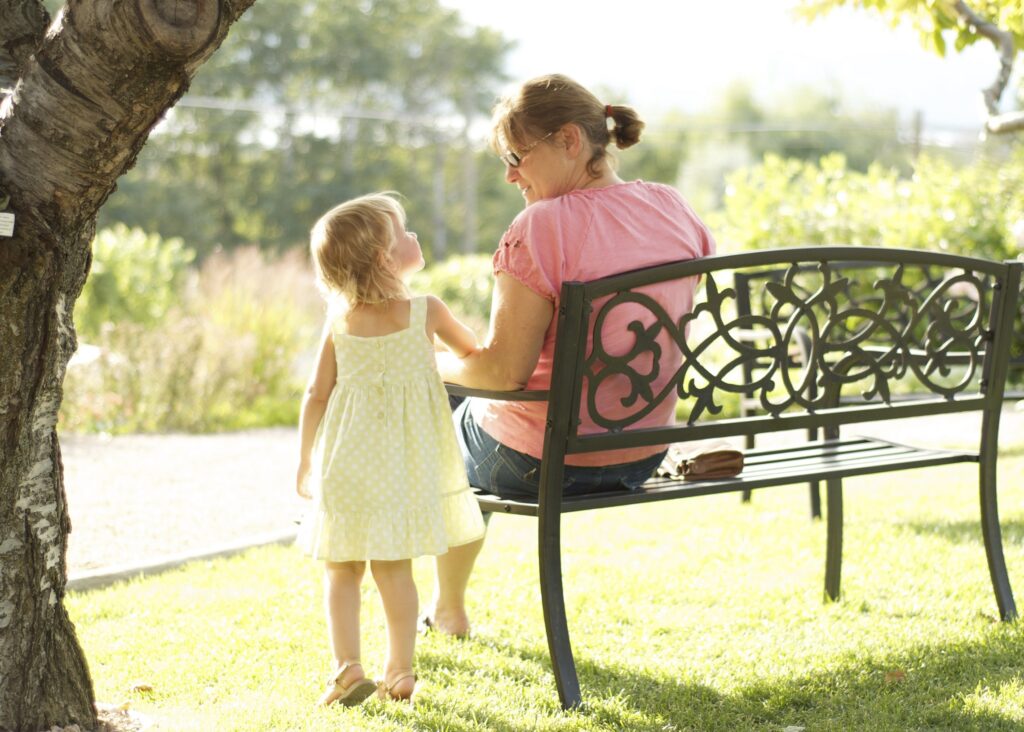 Only a short flight, or scenic drive, from Coastal BC or Alberta, getting here is easy! Plus, once you've arrived, Penticton has the available accommodation, activities and experiences to make your Mother's Day one to remember.
Pick a Place to Stay
Whether you choose to check into a luxurious hotel, a quaint lifestyle motel, or another accommodator, you can access everything you need nearby, thanks to Penticton's unique geography.
Located between two lakes, our compact, walkable city means you can leave your keys in the room and go Fuel Free…Almost.

Can't decide on an accommodator?
Don't worry — We have packages available!
Jan 1, 2023, to Jun 15, 2023 | From $99
The Wine Country Package is perfect for wine lovers! It includes one-night accommodation at the Bowmont Motel, a bottle of wine, two VIP wine tasting, and a discount card for a local winery.
Apr 24, 2023, to Dec 31, 2023 | From $174
If beer is your drink of choice, you'll love the Sip & Stay Package including one night accommodation at the Fairfield Inn & Suites by Marriott Penticton, a daily hot buffet breakfast and two cans of local craft beer from Penticton's Cannery Brewing daily!
Feb 6, 2023, to Jun 15, 2023 | From $99
The Wine Country Getaway includes one-night accommodation at Spanish Villa Resort, a bottle of wine, two VIP wine tastings, and a local winery discount card.
May 1, 2023, to May 31, 2023 | Contact for pricing.
Wine & Unwind with a charcuterie plate delivered to your room upon arrival, Summerland Waterfront Resort & Spa private label wine (red, white or rosé), and two private wine tastings at your choice of Summerland participating wineries.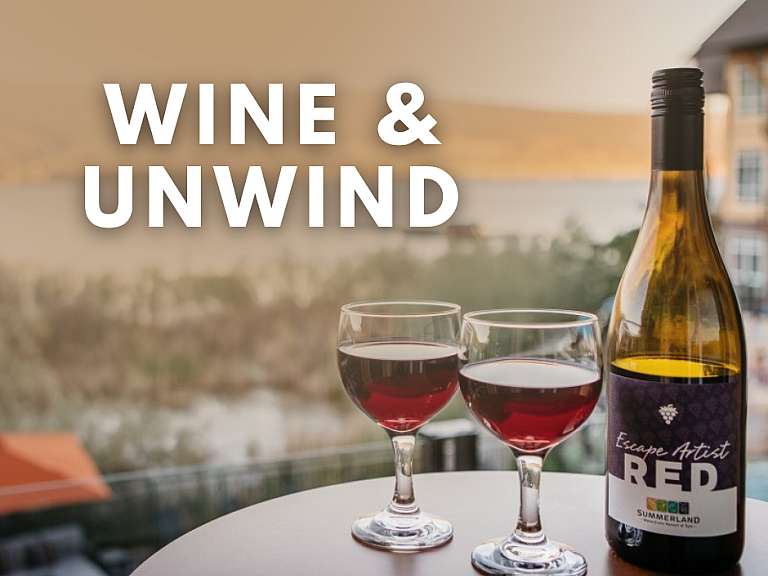 Depending on your desires, you can find lodging options for any budget when you browse the full accommodator listings on Visit Penticton's website.
Decide on Events and Experiences

The best way to say "thank you" this Mother's Day is to arrange a weekend focused on what your mom loves to eat, see and do the most. To make it easy, we've gathered some Mother's Day-themed events to choose from.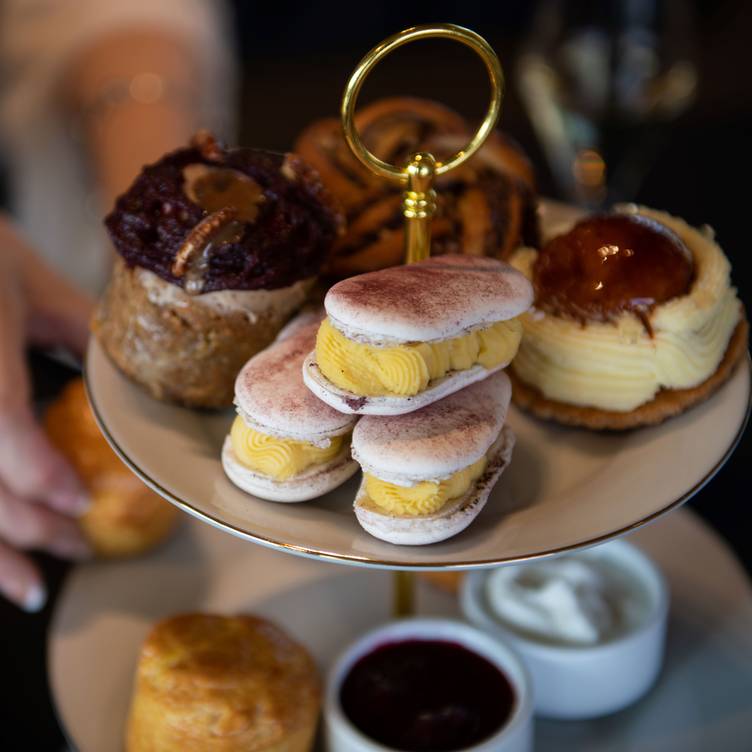 With so many events happening every weekend, check our weekly What's On This Week? listing, subscribe to our What's On emails or browse the Visit Penticton Events Calendar for additional ideas.
May 13th, 2023 | $20/ticket
Kick of Mother's Day weekend with a Happy Hour Party! Your ticket includes a glass on wine from Ruby Blues Winery or a beer from Cannery Brewing Co. paired with entertainment by local four piece band, Black of Hearts.
May 13th & May 14th, 2023 | Prices vary.
Head to Okanagan Falls to the Heart of Wine Country and visit their member wineries! Each location will be offering unique and memorable experiences to celebrate spring.
May 13th & May 14th, 2023 | $20/person
If Mom craves excitement, look no further than the Penticton Speedway! Spend the day at the racetrack for their Monster Truck event and enjoy casual concession dining, plenty of sunshine and tons of adrenaline.
May 13th & May 14th, 2023 | $50/guest + $15/wine pairings
Mom will love Mother's Day Brunch at The Bistro at Hillside Winery! You can enjoy a two course brunch at the Bistro and choose amazing options created by Chef Evan OR enjoy Hillside at home with a Mother's Day Brunch Takeout for Two option!
May 13th & May 14th, 2023 | Prices vary.
Celebrate spring and Mom with Lakeboat Vineyard & Winery in the Heart of Wine Country! The first 100 visitors each day will receive a FREE meal from Penticton's "A Taste of Argentina" food truck, and get 5%OFF purchases of 12 bottles or more.
May 13th & May 14th, 2023 | $15/person
Celebrate Mother's Day Weekend at Haywire Winery in Summerland with a glass of 2013 Vintage Bub, small bites for your table, and a complimentary chocolate brownie dessert for Mom. She'll be mesmerized by the talented Derek Joel while drinking in the views of Okanagan Lake from Haywire's Switchback Estate vineyard.
May 14, 2023 | Prices vary.
Spend Mother's Day at the District Wine Village in Oliver and shop 16 local vendors in the Centre Plaza while you visit the local wineries and brewery for tastings or a bite to eat.
May 14th, 2023 | $50/adult | $25/7 to 18 years | Free for children 6 and under
Indulge in a delectable brunch served by Bench Patio Bistro, engage in lawn games, capture your moments with a photo booth, and enjoy crafting activities with your entire family!
May 14th, 2023 | $70/person | $120/takeaway
Available for one day only! Phantom Creek Estates offers an elegant Afternoon Tea experience hosted in the Phantom Room. If you can't make it to the winery, ask about the Mother's Day High Tea Takeaway Box and have your high tea delivered!
May 14th, 2023 | Adults: $44.95 | Children 4-12: $21.95 | 3 & Under Free
Your Mom is will feel the love when she's greeted with a complimentary Mom-osa & flower before enjoying a Market-Style Buffet Brunch in the East Ballroom of the Penticton Lakeside Resort & Conference Centre. Make sure to snap a pic in the photo booth!
May 14th, 2023 | Prices vary.
Inspired by the current season and featuring an array of exquisite dishes, Mom will love the Mother's Day offerings from Naramata Inn. Why not add a little something extra from the Inn, like a towel, tote, or gift card?
May 14th, 2023 | Prices vary.
Join Nighthawk Vineyards in the Heart of Wine Country for Mother's Day Brunch and enjoy live music by Joshua Smith! You and Mom can dine on the patio while you take in the spectacular views and enjoy the all-day brunch menu.
May 14th, 2023 | Prices vary.
Picture yourself with a plate of french toast with chantilly cream, or a classic breakfast of eggs and bacon, with bigger plates if you have the appetite. Put it all together with a glass of bubble and celebrate Mom!
May 14th, 2023 | Prices vary.
Head to the Heart of Wine Country for Mother's Day and treat mom to Mother's Day Brunch at See Ya Later Ranch! Mom will love the SYL brunch menu and enjoy sipping on mimosas.
May 14th, 2023 | $25/seat
Freida Whales and the pod are back at Slackwater Brewing for a Mother's Day brunch extravaganza! Get your mom what she really wants this year – a wholesome breakfast with a bunch of drag queens!
May 14th, 2023 | $128/person
Paddle blissfully along the shorelines of the Okanagan Lake with Mom before stopping at a quiet beach for brunch where your Hoodoo Adventure Company guide will make you a fresh coffeeto enjoy with a locally made breakfast, and a flower for Mom
May 18th, 2023 | $68/person
Mom will love an evening of watercolour painting at Three Sisters Winery! This 2 hour workshop guided by artist Marina Billinghurst from Art of Marina, will help you & Mom learn a few new skills or "brush up" on what you've already got to create you own watercolour masterpiece.
June 2nd, 2023 | $60/person +tax
A night of magic for Mom is back by popular demand! You'll sip Elephant Island Winery wine under the stars with the mind-bending illusions of Ryan Michael to amaze and entertain.
June 3rd, 2023 | $79/person +tax
Create your own vine sculptures with the instruction of local artist Annabel Stanley with all art supplies included plus a wine paired lunch on the patio overlooking Nighthawk Vineyards.
June 10th, 2023 | No cost.
Think pink, wear pink and DRINK PINK and gather at Three Sisters Winery to celebrate la vie en rosé! Featuring three rosés, a selection of local beer, a local food truck Tak-oh and a few vendors with rosé-inspired wares.
Add a Little Extra
She's always there for you, so this Mother's Day, why not turn the tables and celebrate one of the most important women in your life in a big way?

If you'd like to add a little extra, we suggest: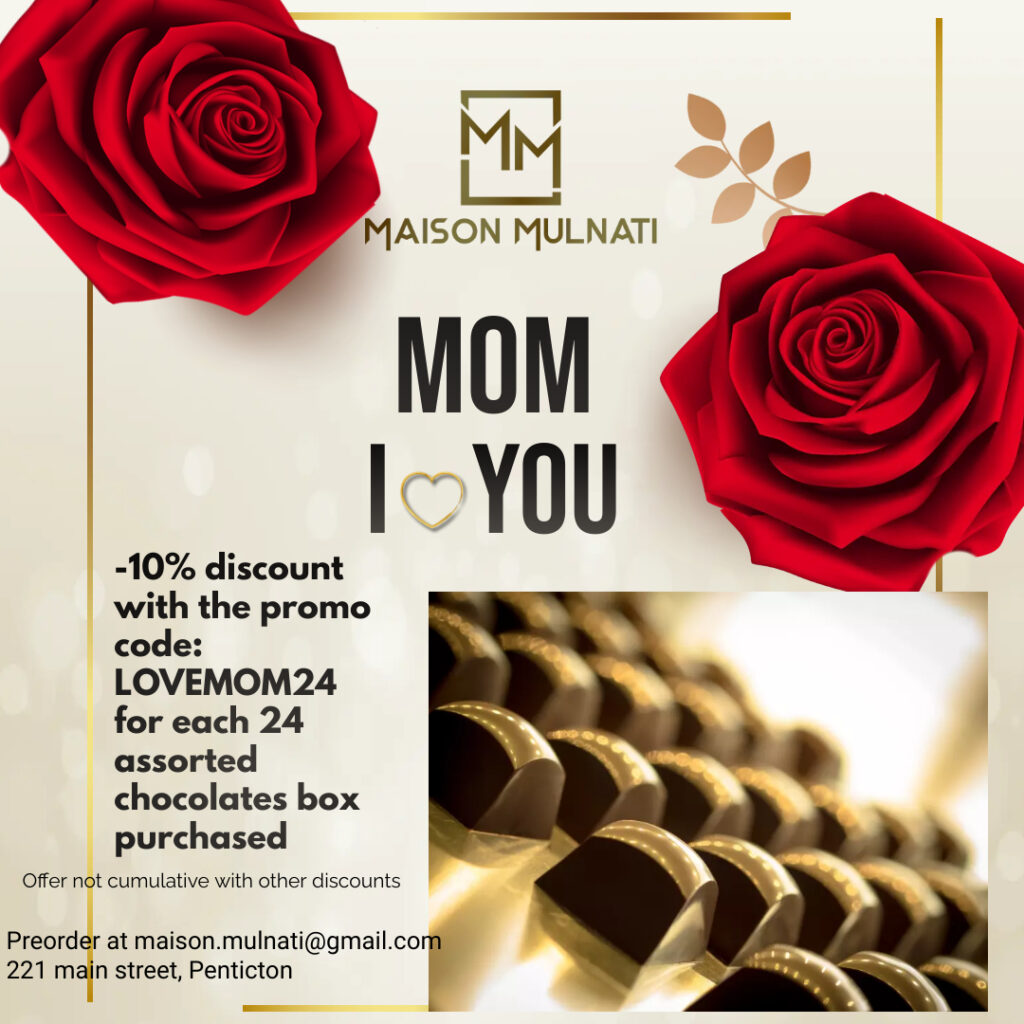 Mother's Day 2023 is the perfect excuse to take your mom on a special weekend getaway to Penticton that will show her how much you really love her and give you some much-needed quality time together. Whatever you decide to do, make sure you treat your mom… she deserves it!


Would you like your event added to this listing?
Submit your event through VisitPenticton.com!