Yes it does happen from time to time – a rainy day in Penticton that keeps you away from the beach and the lake. Do not fear though, there are still many activities to do around town that will keep you busy.
Start off with learning some of Penticton's history at the S.S. Sicamous Museum and Heritage Park on Lakeshore Drive – home to our resident paddlewheeler the S.S Sicamous.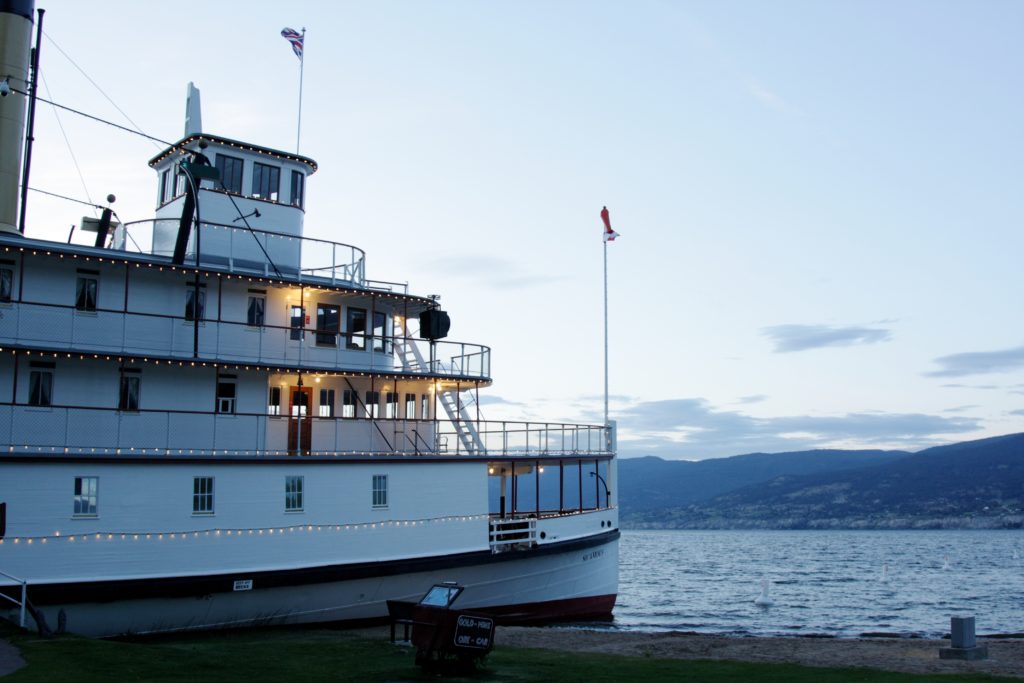 Photo Credit: S.S. Sicamous Museum & Heritage Park
Step into the past with a tour to learn about the history and romance of these vessels that once carried passengers and cargo to the remote communities along the waters of Okanagan Lake.
With the Naramata Bench, Summerland's Bottleneck Drive and Okanagan Falls wineries all within a 20-minute drive of Penticton, you have more than 70+ wineries to choose from on a rainy day.
Looking for someone to tour you around? A variety of local transportation providers can assist in providing a wine tour that suits your needs.
Our Community Centre offers a great indoor pool with a lazy river, water slides and fun for all ages.  And if you feel the need for a workout, you can keep an eye on your family from the Fitness Room above the pool or shoot some hoops in one of the gyms.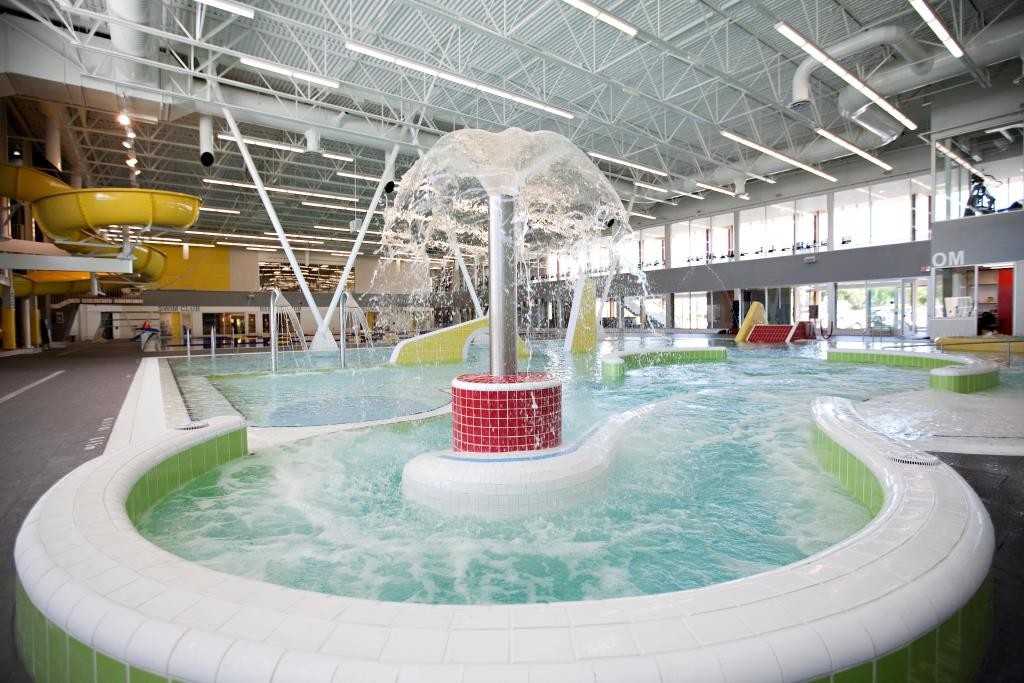 Photo Credit: Penticton Community Centre
Penticton is also home to an indoor rock climbing gym at Hoodoo Adventures on Ellis Street.   If you have never tried climbing before this is a great opportunity to do so.  They offer over 2,000 square feet of climbing for you to enjoy.
Photo Credit: Hoodoo Adventures
The Penticton Ale Trail is one of BC's best kept craft beer secrets. Now with 5 local breweries on the trail, you can visit Cannery Brewing, Bad Tattoo Brewing, Highway 97 Brewing, Tin Whistle Brewing and Barley Bill Brew Pub.
Distilleries are no stranger to Penticton as well.  Maple Leaf Spirits, which is located on the Naramata Bench offers award-winning spirits and liqueurs handcrafted from Okanagan grown fruit, grapes and wine. Or stop in to visit Legend Distilling's tasting bar and cocktail lounge to enjoy exceptional vodka, gin and liqueurs.
If you're an arts lover, you'll feel right at home in Penticton. Each year, the city selects artists and displays their artwork along Okanagan Lake waterfront, downtown and in the Front Street roundabout. Be sure to walk or drive around town to check out the artwork of these selected individuals.

Photo Credit: Preserved Light Photography at Cormier's Studio
Looking to tour our local galleries? Start by visiting the Penticton Art Gallery, which exhibits and promotes the visual artistic heritage of the region, the province and the nation.  Other local favourites include: Cormier's Studio, the Lloyd Gallery and Meridian Art Gallery & Auctions.
The City of Penticton has a wonderful museum, featuring various historical displays and temporary exhibits that usually have a local focus.  Along with our City Library located right next door it is situated at 785 Main Street.
Whether you're looking for a small souvenir or a brand new wardrobe, Penticton offers a unique range of shops to meet your needs.
With a mix of 60 retail stores and services, Cherry Lane Shopping Centre is the only enclosed Shopping Centre in the South Okanagan and Similkameen Valley. Here you will find Hudson's Bay, London Drugs and Save-on-Foods along with a food court.
Photo Credit: Cherry Lane Shopping Centre
Visiting Penticton isn't complete without a trip downtown. Our vibrant downtown core is full of eclectic stores and restaurants that are sure to delight anyone looking for a pleasant shopping or dining experience.
The Penticton Downtown Association hosts the weekly Downtown Community Market, located along Main and Front Streets and Backstreet Boulevard. Rain or shine (May to mid-October) the Downtown Community Market brings Penticton to life each Saturday from 8:30 a.m. until the early afternoon. The open-air market boasts a diverse set of vendors offering products ranging from local produce to artisan crafts, plus retailers and food vendors for your enjoyment.
Boasting many public events, live music, and its very own rich culture and energy, we invite you to come and experience Downtown Penticton.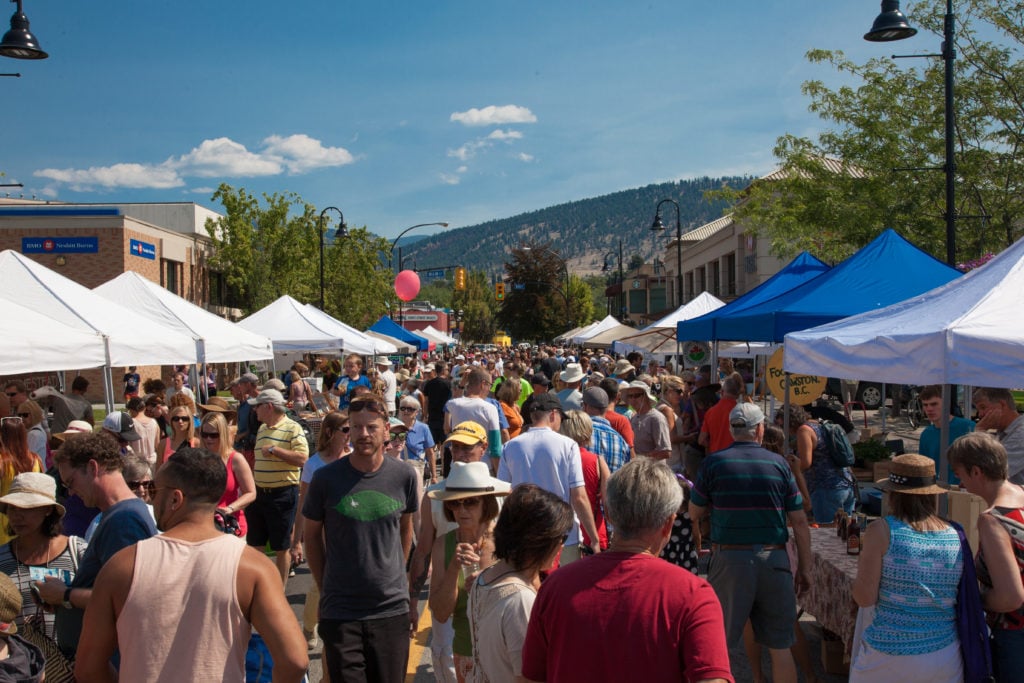 Indoor Play for the Kids
Meeples & Milkshakes is the first board game cafe in Penticton. They serve amazing food and drink and have a vast board game library for the whole family to enjoy.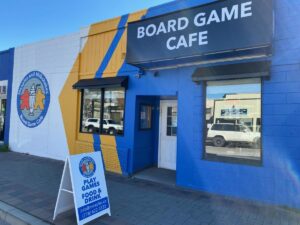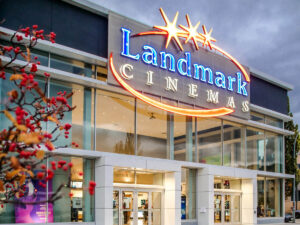 Catch a Flick at Landmark Cinemas 7
What better way to spend a rainy day than at the movies?  Discover the latest movies, showtimes, movie trailers and great movie offers at the Landmark Cinemas 7 complex. Purchase your Landmark Cinemas movie tickets in advance and reserve your seat for free.