The best things in life are free.
In Penticton, the best things in life are possible because they're free from the limitations and dependence on fuel. Penticton brings freedom from fumes, pollution, gridlock, parking and gas money. By removing all of those stressors, we have the opportunity to create the freedom of possibility; the freedom from fuel brings freedom to explore, to discover, to indulge. It also brings more opportunities to improve your health and mood by spending time outside, getting exercise, and bonding with friends and family through fun activities.
The freedom to explore is a freedom to discover the gems that are typically enjoyed by locals only. Let us inspire you to park the car and wander the streets, pedal the trails, and paddle on the lakes.
As the heat of summer begins to cool off, yet warm days still remain, it's the perfect time to get out and explore Penticton. Park your car at your accommodations and enjoy a Fuel Free…Almost fall adventure!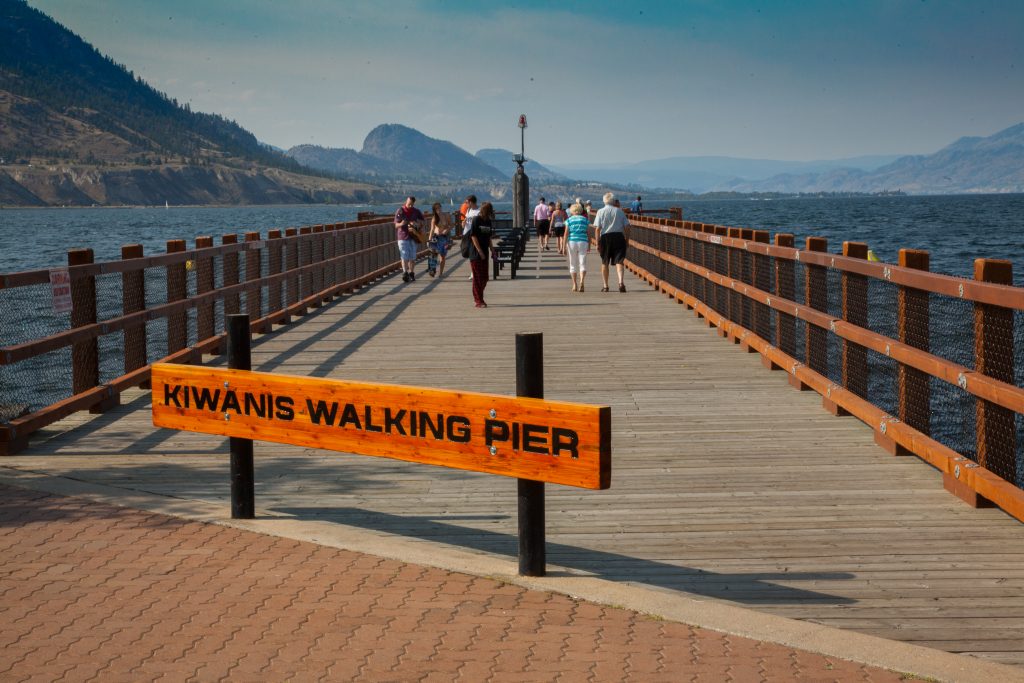 By Foot
The natural landscape surrounding the City of Penticton has fostered a cozy community feel with all the amenities of a larger city. With less than 7 km between the north and south end of the city, you'll find yourself just steps away from world-class culinary and cultural experiences as well as numerous outdoor activities, all within walking distance.
Stop into a boutique shop or art gallery, or visit a coffee shop, patio or brewery in Penticton's downtown core. You can also start the Art Walk here, walking along Main St and Front St, checking out various sculptures while making your way to the boardwalk along Lakeshore Dr, overlooking Okanagan Lake, enjoying the fresh air and seeing the changing colors of fall in the parks.
While it may be a bit too cool to float the Penticton River Channel now, you can still walk along the channel pathway, from Okanagan Lake down to Skaha Lake. Another way to check out the channel and stay fuel free is to skip the cart and take in a round of golf at Penticton Golf & Country Club, where you play alongside the channel, and even cross over the channel for a few holes.
Want to get a bit higher, push a little harder to get that heart rate up, and enjoy panoramic views of Penticton? With so many hikes in the area with gorgeous views to choose from, you can't go wrong no matter where you choose to go. Some options include Campbell Mountain, Munson Mountain with the infamous Penticton sign, or Skaha Bluffs, where you might see some bighorn sheep. A little further out from Penticton, hike the McIntyre Bluff trail near Oliver or Giant's Head Mountain or Cartwright Mountain in Summerland. If you want to take it easy on a flat trail while still enjoying the views, stroll along the Kettle Valley Railway (KVR) Trail, through orchards and vineyards to soak up the spectacular scenery, taking in views of Okanagan Lake along the way, and with an amazing photo op stop at the McCulloch Trestle just 3 km out along the KVR. You might also catch some workers in the vineyards picking grapes as we head into harvest season.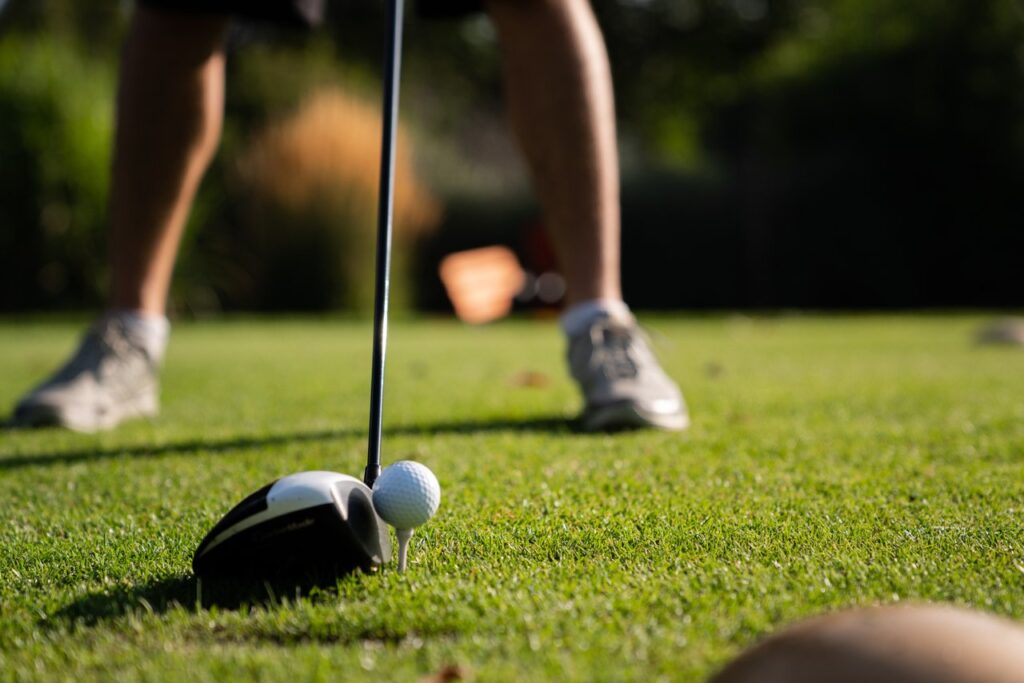 By Pedal
With miles of hiking and nature trails, Penticton is also surrounded by a wide range of well-maintained road cycling routes and bike trails.
Stick to the streets of Penticton and check out the newest sections of the Lake-to-Lake Bike Route, plan out a brewery tour bike ride, or if you have kids in town, stop by the Penticton Youth Park on Riverside Drive. Pedal along the beach and enjoy the views and cool breeze along the waterfront boardwalks at either end of the city on Skaha and Okanagan Lake. If you're here on a Saturday morning, take a break from cruising and check out the Penticton Farmer's Market on Main Street, with a free bike valet so you can take the time to walk the market and check out each stall.
For those that want to venture a bit further outside the city, the 45 km loop around Skaha Lake is a great bike loop to check out. Start at Skaha Lake Park along the waterfront boardwalk to Eastside Road and then head south, where you'll be riding along the same route used by Axel Merckx Granfondo and triathlon cycle racers. Then bike through Okanagan Falls at the far end of Skaha Lake, perhaps making a pit stop at Tickleberry's, and make your way back up the Kettle Valley Rail (KVR) Trail, biking alongside the western shores of Skaha Lake. The KVR Trail can also be biked heading up to Naramata from Penticton, a 35 km round trip, offering incredible vistas and lake, vineyard and orchard views. With a gradual 2% grade this is a fantastic trail all the way up to Little Tunnel, with a rewarding view from the top and a nice downhill ride back to Penticton. If you're biking with the kids, be sure to stop at the Pump Track next to the KVR, off Poplar Grove Road. If you're biking without the kids, a few winery stops along the way are a perfect way to take a break, with many easily accessed from the KVR Trail, plus tasting rooms can be a bit quieter heading into fall!
For the more adventurous rider, Three Blind Mice and Campbell Mountain offer some of the best singletrack mountain biking terrain in BC. Three blind Mice has over 90 trails to choose from and you can connect right from the KVR Trail onto the Turnbull Creek Trail or Chipmunk trails, up Riddle Road, which is the Poplar to Pearly Gates trail, or further up at the Arawana FSR or Naramata Beer Run trail. Campbell Mountain offers a great network of 40 shorter trails for all skill levels.
If you don't have or aren't able to bring your own wheels, bikes for all ages as well as transport trailers and your choice of mountain, comfort, road, or e-bike, are available to rent at over 6 shops, with some that will deliver the bike right to your accommodations.
By Paddle
Penticton is one of only two cities in the world situated between two lakes. The fresh waters of Okanagan Lake and Skaha Lake are ideal for a variety of fuel free water activities whether it's taking a brisk fall swim or maybe just dipping your toes in the cooler water, catching air on a kiteboard, exploring the coves by kayak or taking a serene stand up paddleboard (SUP) ride along the calm waters. Our lakes also offer great outdoor training opportunities for athletes, especially those preparing for the next Subaru IRONMAN Canada event here in Penticton. You can also kayak or canoe from one lake to another down the channel. Water bikes are yet another option to get out on the water and explore in a unique way that combines paddling and peddling.
Visit one of many outdoor adventure shops and rental locations to find your SUP, kayak, or canoe rental.
…Almost
Some experiences around Penticton will still require the use of a vehicle, such as visiting nearby communities or shuttle services. We have a number of local operators to do the driving for you! Wine touring operators, outdoor adventure shuttle services and local transportation operations can help you get you where you need to go.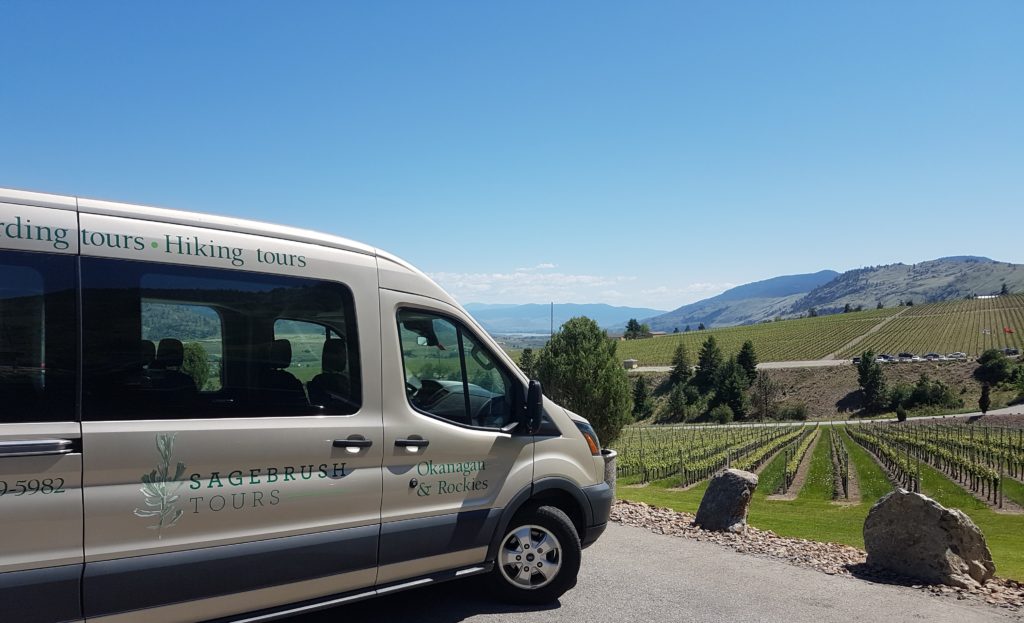 Fuel Free Exploring this Fall in Penticton
Shift into casual gear and recharge here in Penticton. Fall is a great time to elevate your experience and your heart rate, with a fuel free outdoor adventure.