Ripples of Connections at Slackwater Brewing
The ripple effect of Penticton community connections at Slackwater Brewing fan out broadly. Penticton-born Kelsey found after her adventures away, she felt more compelled to heed the call to home and family. When she met Liam Peyton, she wanted to share with him the best things in life – for her, flyfishing, the great outdoors and the amazing lifestyle of the Okanagan.
Those family ties, her previous local job contacts and former classmates assisted them in gaining a foothold quickly, reaching into the community and sourcing local.
Work Close, Play Close
For Kelsey and Liam, the big bonus of living in Penticton is ease of access to work and play. Working long hours hasn't changed for them in owning and operating their own business. What has changed is time wasted in commuting. As Liam says, "Most things are within a 10-minute frame in Penticton. We can grab breakfast or a snack at Wayne & Freda's patio or take it to go and walk to the beach."
Located at 105, 249 Westminster Avenue West just steps away from Slackwater, Wayne & Freda's is a funky coffee shop and food purveyor.
In the neighbourhood, too, is Pizzeria Tratto at 256 Westminster Avenue West. "Perfectly balanced, soft, yet charred, Neapolitan pizza" and an Italian style menu is found there.
The beach at Okanagan Lake so close to the downtown business hub makes even a lunch break feel a bit like vacation. Stick your toes in the sand, go for a swim, stroll the lakeside walkway and soak up the joy of people having a great time.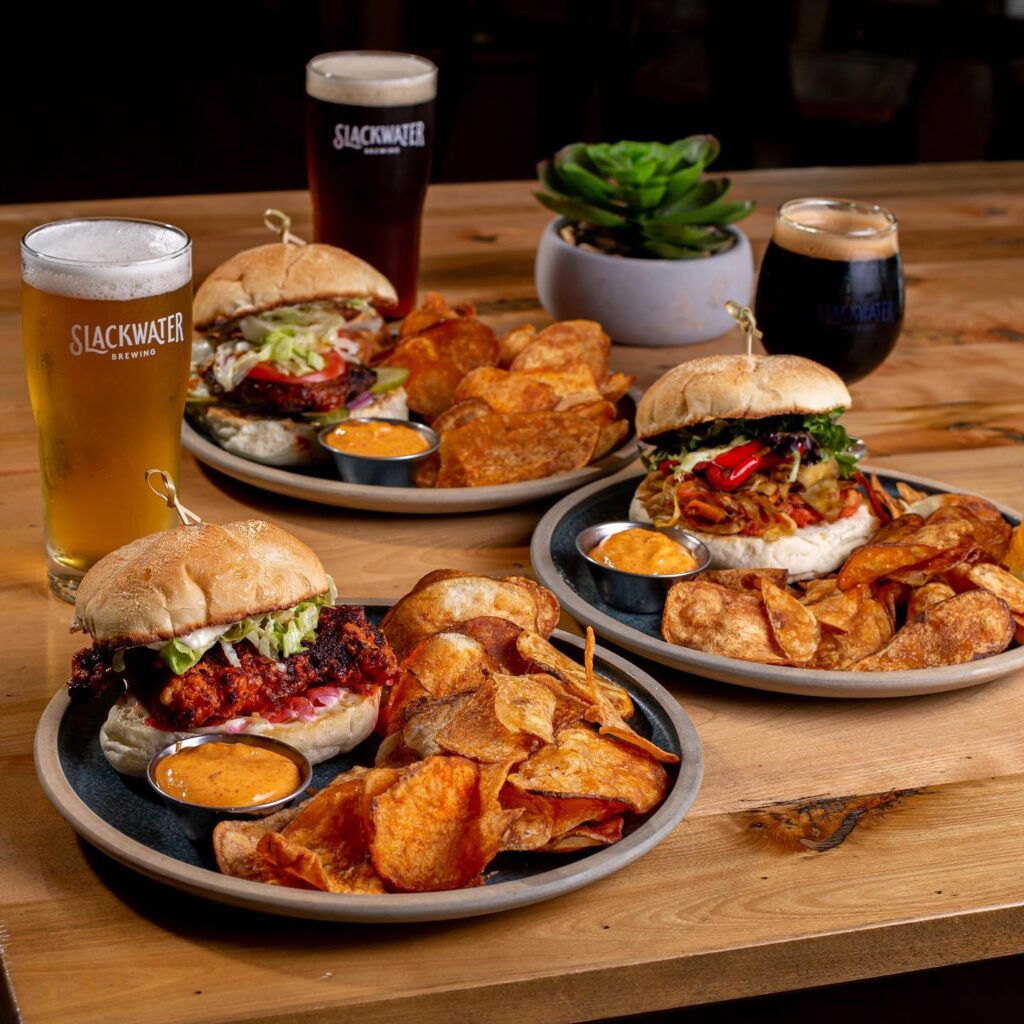 Outstanding Trails, Disc Golf and Wine
Jump in your car and great trailheads await in mere minutes. A particular favourite of Liam and Kelsey is Three Blind Mice. Here you'll find a myriad of options of trails for hiking and biking plus, a challenging disc golf course within the forest.
Special bonus at the base of the trails is local boutique winery, Origin Wine, owned by friends. It is a perfect day to get in some exercise than sip some wine on the Naramata Bench overlooking Okanagan Lake.
Liam loves the many to trails to bike and highly recommends the Kettle Valley Rail (KVR) Trail from Penticton to the little tunnel and beyond to Chute Lake. The KVR together with the Columbia & Western Rail Trail is the longest rail trail network in BC extending from Hope to Castlegar. No longer a railroad system, the decommissioned tracks provide an extensive recreational trail providing almost 650 km (400 mi) of connected pathways throughout the region.
Boating Big
With two lakes bookending Penticton, it's fun to get in some boating on either Skaha Lake or the larger Okanagan Lake. They get in less of the flyfishing in Penticton that brought them together, however, trolling off the boat of Kelsey's Dad is time well spent. In Okanagan Lake, there are Kokanee, Lake Whitefish, Burbot, Rainbow Trout and other fish.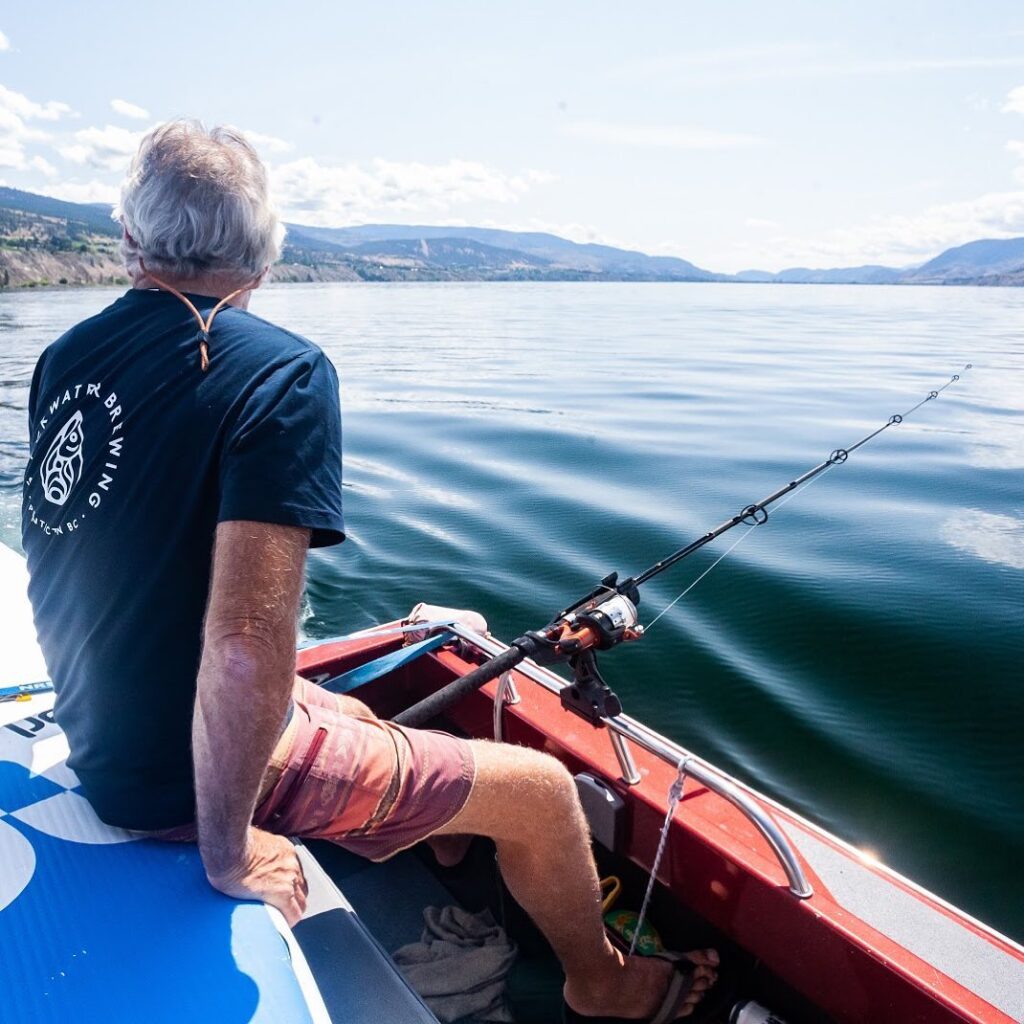 Ski Locally
In winter, they love to hit the slopes – particularly at Apex Mountain Resort roughly 45 minutes away where Kelsey's family has a cabin. It's one of the two closest ski hills along with Baldy Resort at Oliver. At Apex, when they aren't on the slopes or relaxing in the cabin, they can head to the Gunbarrel Saloon where along with great pub food, they can drink Slackwater beer.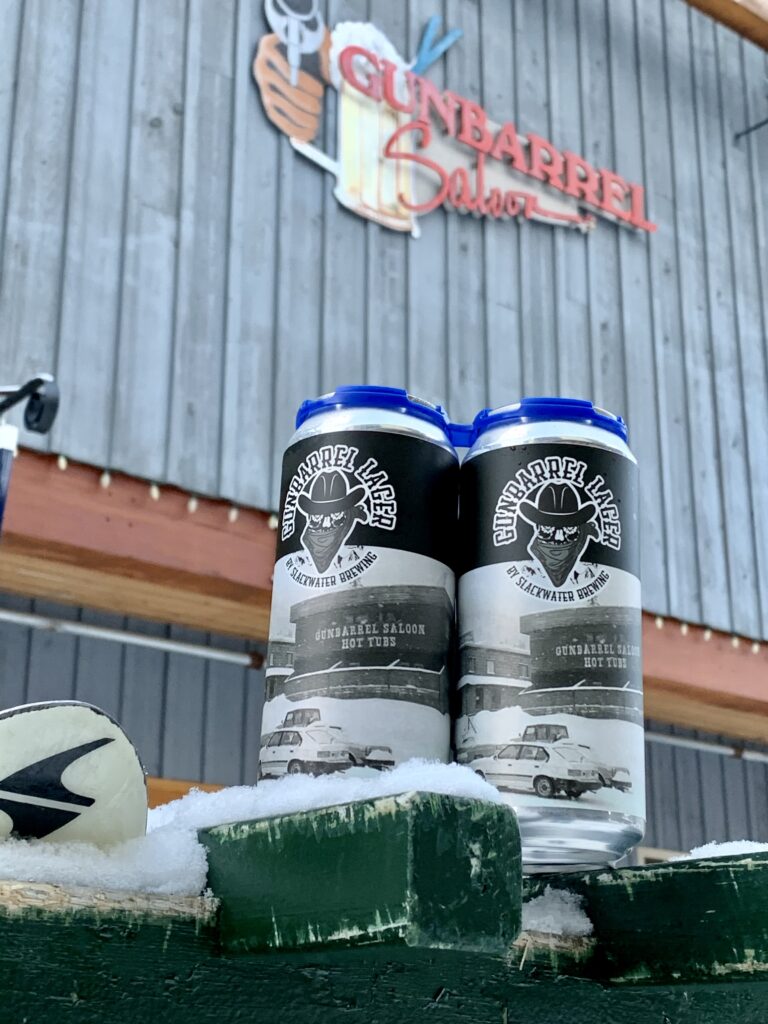 Liam notes the breweries in Penticton are highly collaborative and the team at Slackwater Brewing suggests checking out the other local breweries including Bad Tattoo Brewing, Barley Mill Brew Pub & Bistro, Cannery Brewing, Highway 97 Brewery, Neighbourhood Brewing, and Tin Whistle Brewing. Penticton has the highest number of breweries per capita and there may soon be an eighth opening on the KVR Trail.
Fond memories of the annual Okanagan Fest of Ale and the connections they made through it to get their own brewery started, inspire Kelsey and Liam to recommend it as an event worthy of planning a week around.