Across the country, Canada Day celebrations are returning for 2022.
After a two-year hiatus, this long weekend is the perfect opportunity to spend time with your friends and family in Penticton. The City of Penticton and it's partners are excited to be host to long weekend celebrations including festivals and other in-person events and of course – fireworks!
Whether you are celebrating Scotland, Canada, Bluegrass or BBQ pork ribs, the below list of events and adventures has something for everyone.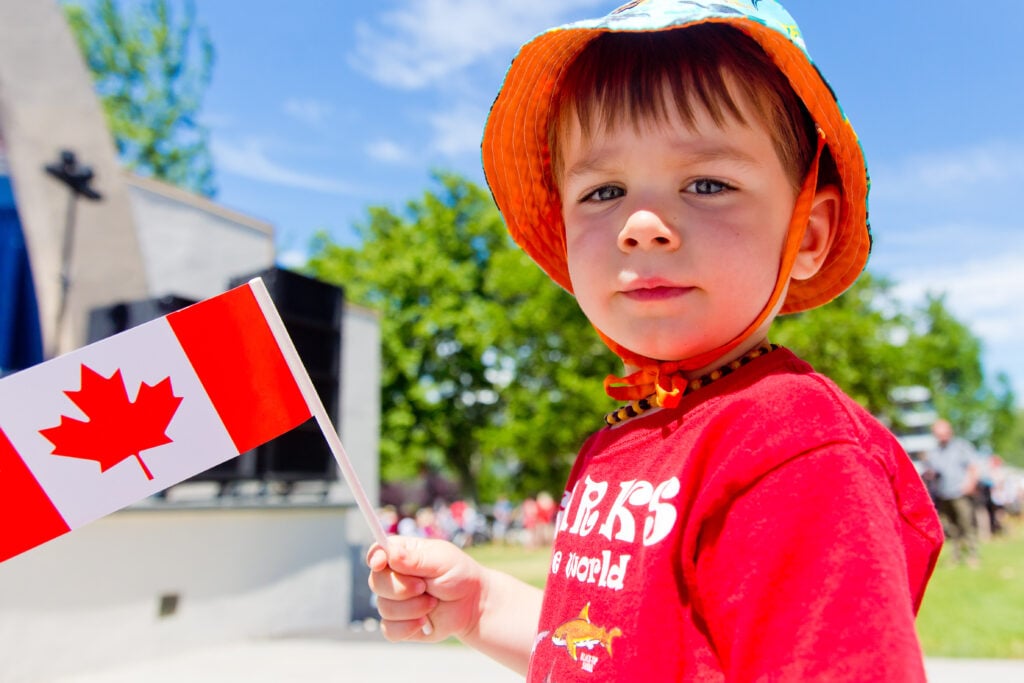 Canada Day Long Weekend Festivals & Events
On July 1st, 2022, Penticton Lakeside Resort and Conference Centre will be 'Lighting Up The Sky' at 10:00PM. Head to Okanagan Lake Park for this FREE event, sponsored by over 20 community partners including Visit Penticton and Kettle Valley Memorial Services.
From 10:00AM to 6:30PM you can celebrate Canada Day at Gyro Park and participate in a full day of activities including yoga, face painting, arts & crafts, inflatable activities, vendors, Hoodoo Adventures activity challenge!
From 10:30AM to 11:15 AM at Gyro Park, pre-register online to participate in an in-person drumming celebration with South Okanagan Immigrant & Community Services. Using drums sponsored by
Bench 1775
, the drumming activity will also be live streamed to unite drummers across Canada and the world.
Organized by the Rotary Club of Penticton, this FREE, three-day event of family fun draws over 35,000 people for a weekend of good times, good music and great food. Proceeds raised fund ongoing community projects for the citizens of Penticton.
Historically held on the second weekend in June, the Summerland Bluegrass Festival is celebrating it's 25th anniversary on July long weekend. Highlights include camping, jamming, workshops, local entertainment, open mic, band scramble, food vendors, booths, concessions, raffles and much more! $15/person, Children under 12 FREE.
The Penticton Scottish Festival is a unique one-day event that combines traditional Scottish Highland Games of musical and athletic competition with Celtic cultural expos of entertainment and family fun. $15.00 Adults 16+, $12.00 Youth (6-12)/Seniors, Free for Kids (5 and under). Tickets available online or at the gate.
At this fun oriented, non-competitive event, registered participants choose either the 80km route, 40km route from the half way point near Chute Lake Lodge, or the 20km route starting at Glenfir Loop.
On Sunday, July 3, 2022, join Frieda Whales and her pod of performers at Slackwater Brewing for Sunday shenanigans over the July long weekend for a show at 6:30pm (Doors at 6pm). Seating will be assigned automatically by group size. This is a 19+ event.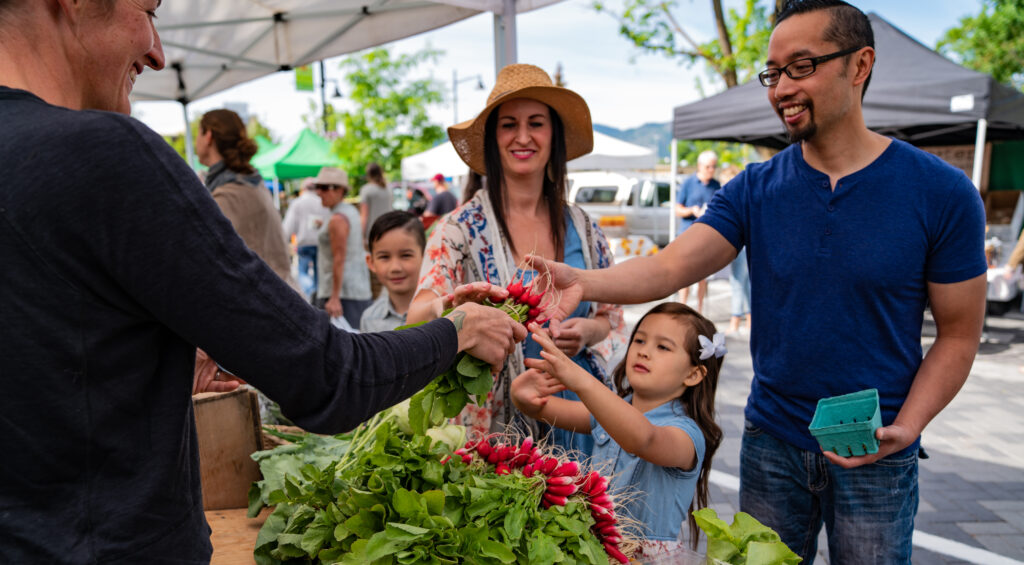 Canada Day Long Weekend Markets
From 4:00PM to 7:00PM, Three Sisters Winery is transforming their Picnic Patio into a charming outdoor market where local artisans will be sampling and selling their handcrafted products. The tasting room will be open and accompanied by Choripan- A Taste of Argentina food truck. This is a FREE event.
From 8:30AM to 2:00 PM, you'll love the hundreds of vendors who feature handmade goods including clothing, food and jewelry, collectibles, antiques and furniture, as well as the weekly food vendors, live music and entertainment that combine to create a fabulous downtown vibe.
From 8:30AM to 1:00 PM, you can find farm fresh veggies & fruits, eggs, honey, baking, and preserves – all grown or produced in the South Okanagan. Vendors proudly make, bake or grow everything they bring to the market.
From 9:00AM to 1:00PM, the market takes place along Main Street in Summerland. You will find great food, shopping, artisans, boutique vendors, trunk sales, entertainment, and BottleNeck Drive wine, offered for tasting and sale.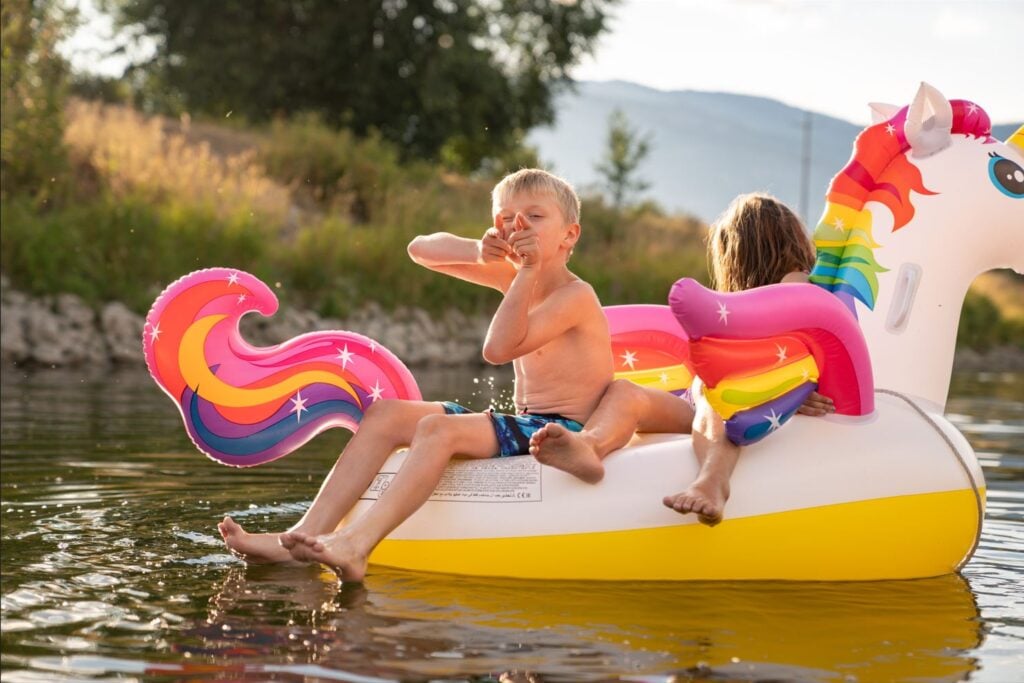 Do you have other plans for the July long weekend?
We know that there is plenty of ways to spend your time in Penticton and the surrounding area – and plenty of ways to explore without the dependence on fuel.
That's why, Visit Penticton recommends to explore our community Fuel Free…Almost and take part in our active lifestyle.
We hope you enjoy the walkability of most of the July long weekend event suggestions and remember there's always time to explore Penticton and area by foot, by paddle, and by pedal; Fuel Free… Almost!