New inclusive items are available now at the Penticton Visitor Information Centre!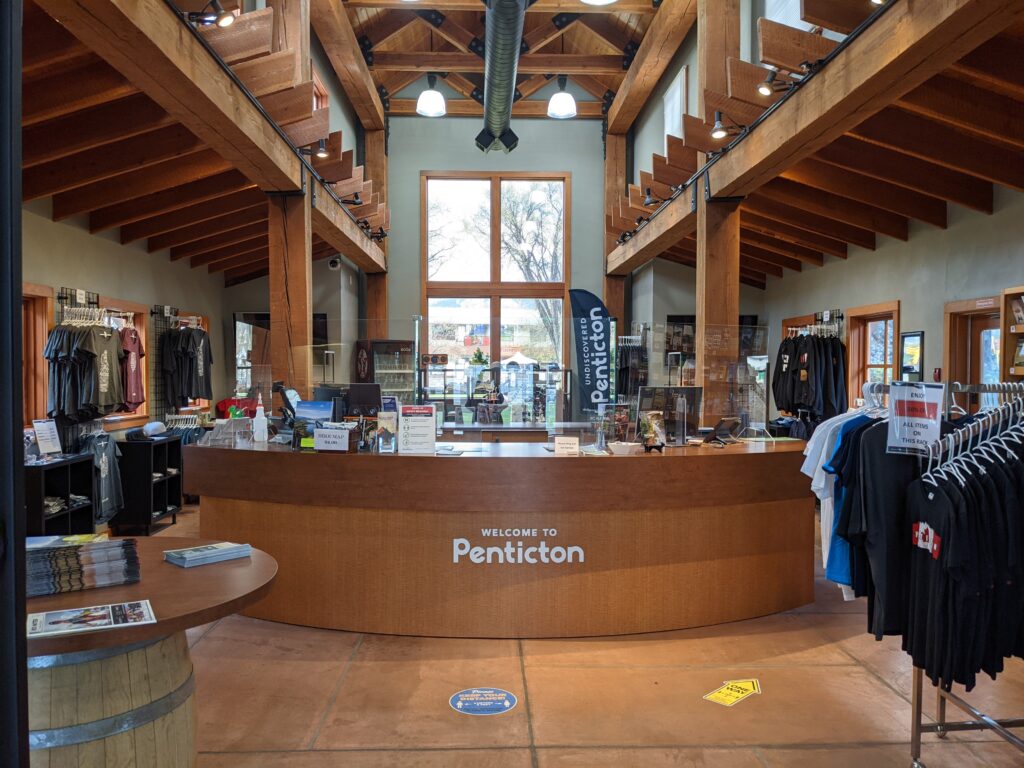 Our team is excited to introduce you to more Penticton-branded stickers, Pride Month merchandise, and to share our expanded local jewelry offerings with you on your next trip to the Penticton Visitor Centre.
We are sure you'll love the new designs because they were inspired by you!
New Stickers & Pins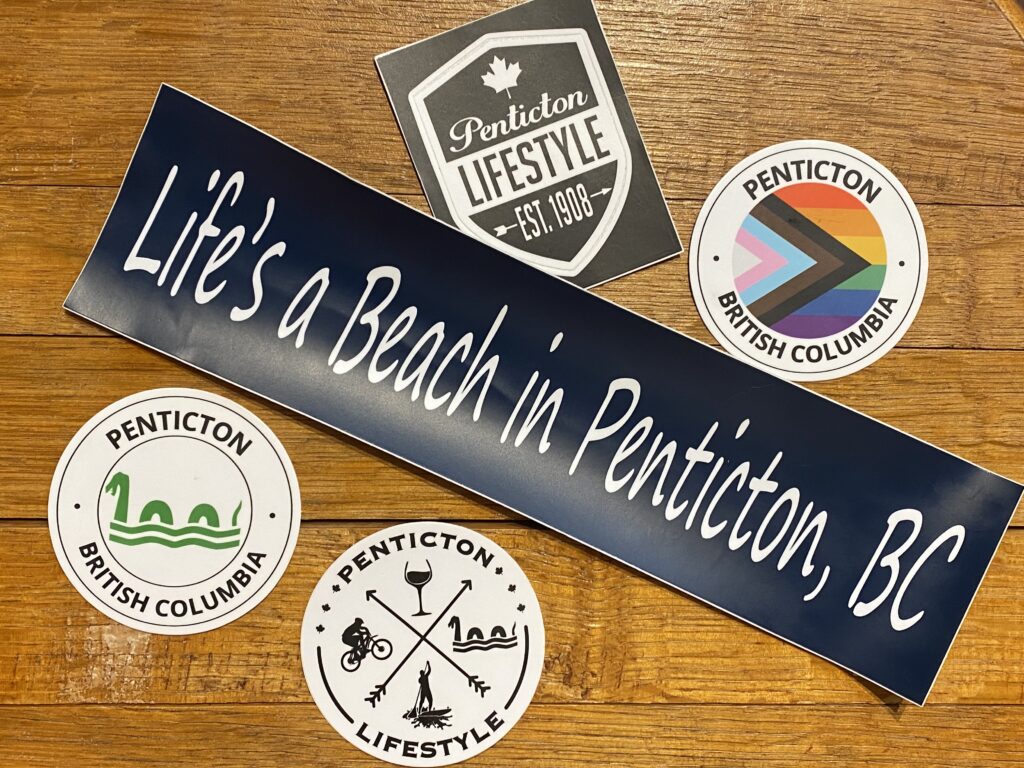 Both residents and visitors will be pleased to see their design suggestions come to life in the form of NEW stickers and pins! These items compliment our existing line-up of exclusive Okanagan wine and Penticton beer t-shirts, Penticton branded hats, hoodies, t-shirts, insulated wine or coffee mugs.
Pride Month Merchandise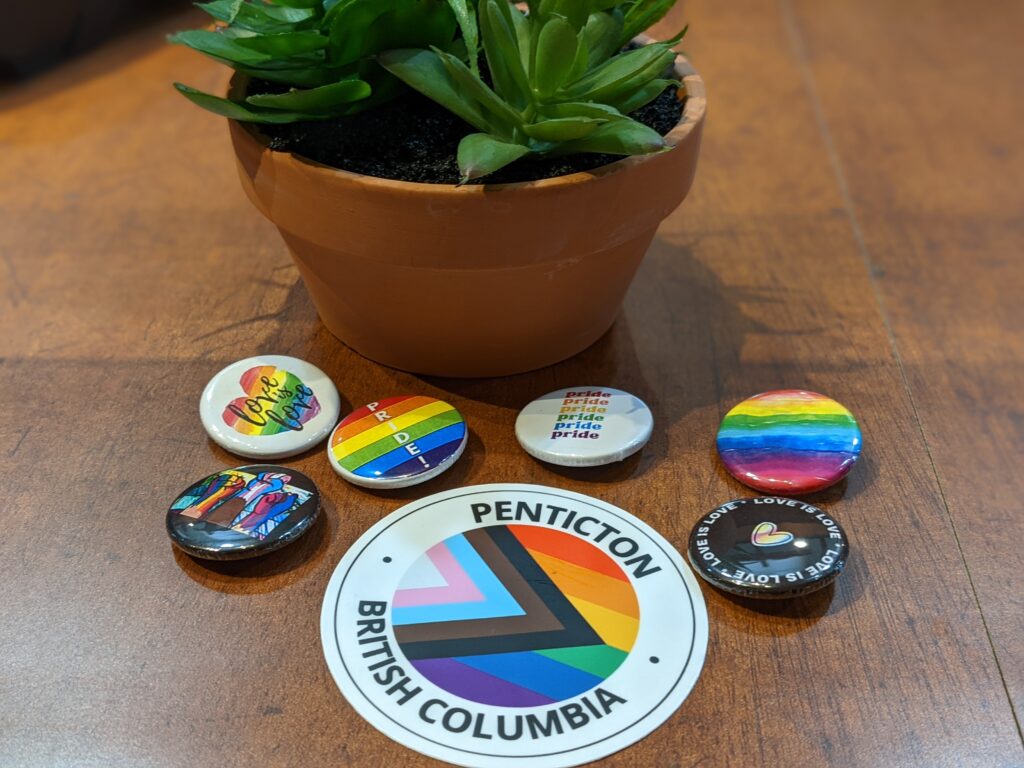 In recognition of Pride Month, we've connected with SOS Pride, our local pride society, to sell pride pins they have created and we are also offering Penticton-branded pride stickers we've created to show support.
Jewelry with a Purpose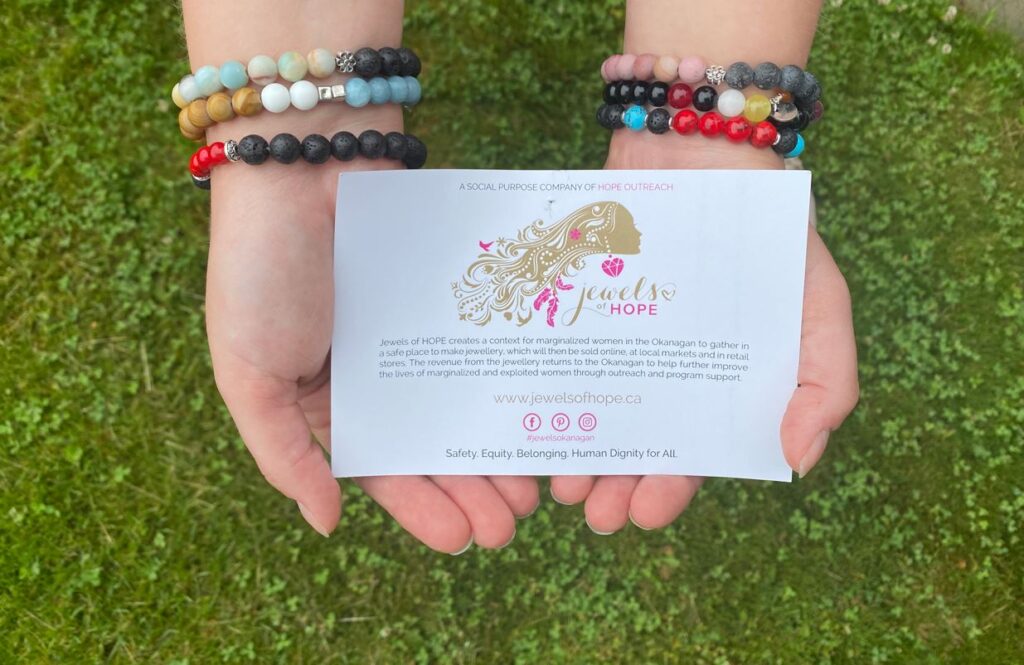 In addition to beefing up our memory bracelet choices from BeadTrails, we are also introducing Jewels of Hope – a collection of bracelets made by marginalized women in the Okanagan generating revenue that benefits other marginalized and exploited women through outreach and program support.
Shop online, or in-store at the Penticton Visitor Information Centre at 888 Westminster Avenue W, and limited merchandise available at the Visitor Centre located next to The Peach on Okanagan Lake.
Additional items are available for purchase at shop.visitpenticton.com where you can find your new favorite Penticton branded hat, t-shirt or hoodie.

Be sure to share your online and in-store finds using #VisitPenticton and tagging @VisitPenticton.