While September still brings plenty of warm and sunny days, Penticton is reaching a transitional season where some of our iconic summer-based businesses will be temporarily closing their doors until the summer sun shines again next year.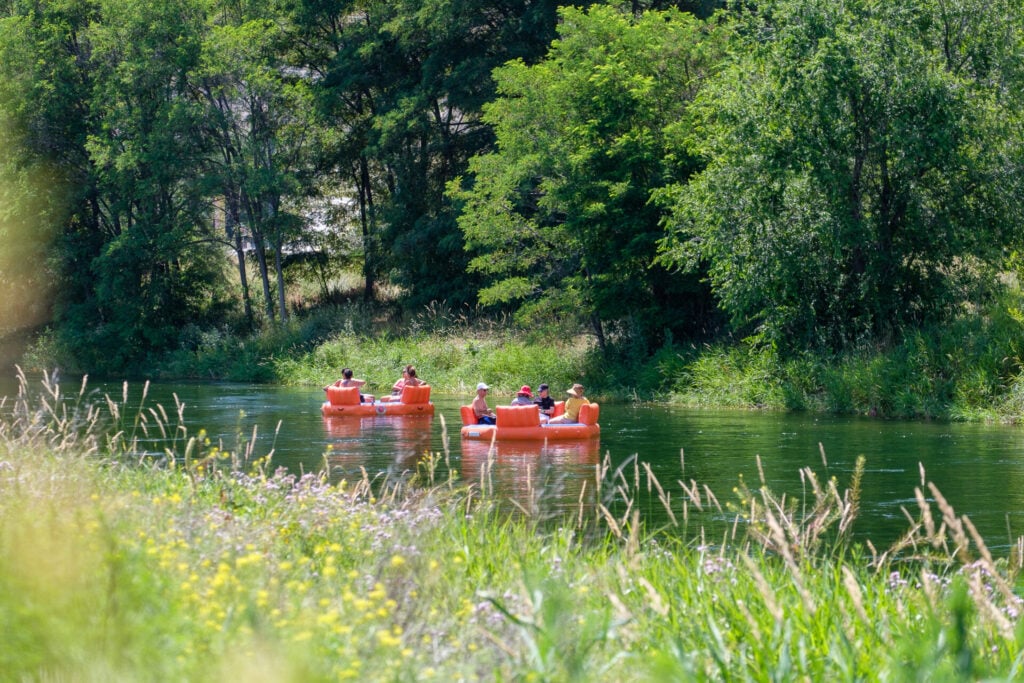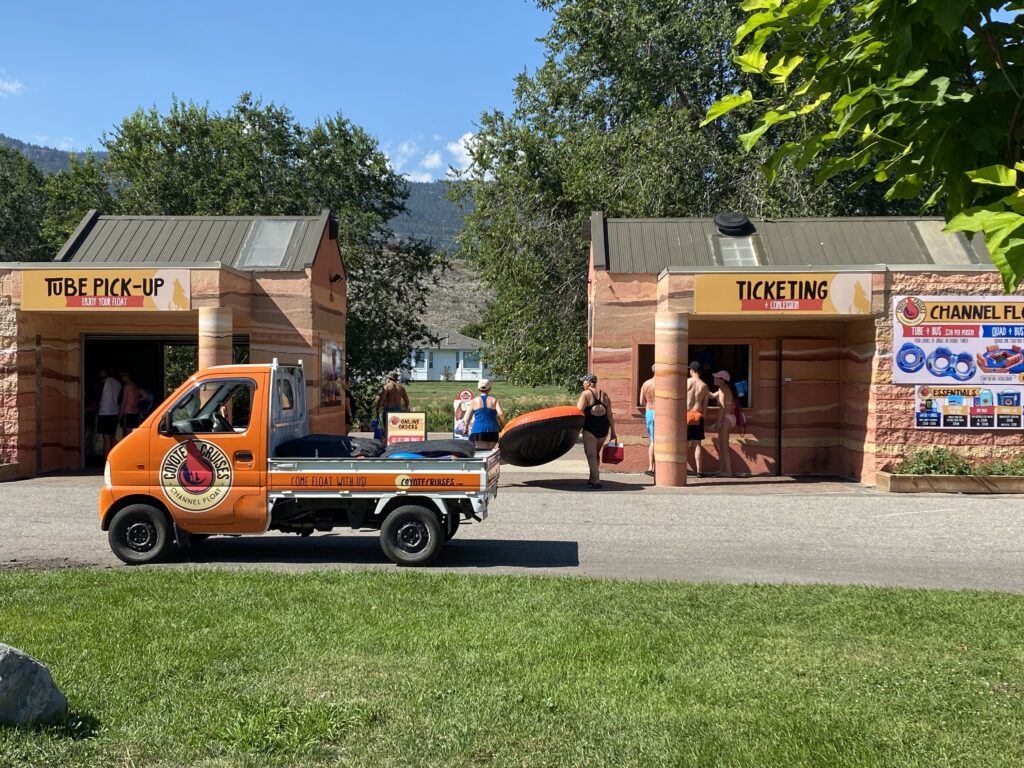 This time of year is great for enjoying Penticton's fantastic summertime activities, with just slightly cooler weather, and a quieter time that visitors often prefer. 
We've put together a list of seasonal businesses and events with the dates/times of your last chance to experience them before 2024. 
SUPPORT THESE SEASONAL BUSINESSES THIS SEPTEMBER
One more week! Until September 4th, 2023
Plan your next LocoLanding adventure any day – until September 4th, 2023! Experience all the fun activities this adventure park has to offer until the end of the Labour Day long weekend! 
Until September 30th, 2023
Linden Gardens is a picturesque 9 acre garden and green space. Stroll through the gardens and enjoy the beautiful scenery. Frog City Cafe sits at the center of the breathtaking gardens, serving organic coffee, high-quality loose-leaf teas, handcrafted specialty drinks, and fresh-baked goodies. The garden and cafe are open Wednesday to Monday, 8AM – 4PM.
Still Serving in September 2023
Our social media star Cherry On Top Shake Shop will be serving there famous crazy shakes for the rest of September. Satiate your sweet tooth daily from 12PM – 10PM!
Still Serving in September 2023
Don't take too long deciding which of Lickity Splitz Ice Cream Shop's 48 flavours you want to sample! You can still savour the sweet ice cream delights from 12PM – 10PM for the rest of September.
Until October 1st, 2023
Served from a nostalgic airstream next to the S.S. Sicamous, you can enjoy the delicious crepes, drinks and cafe confections through to October 1st, 2023. Open 9AM-3PM weekdays, and 8AM-6PM on the weekend. Indoor and outdoor seating is available. 
Scenic Rides until October 9th, 2023
Experience the romance of a bygone era at the Kettle Valley Steam Railway in the beautiful and bountiful Okanagan Valley. Open on Saturday, Sunday, and Monday for their scenic run rides until October 9th, 2023.  Christmas Express rides will begin December 8th and finish on December 23rd to finish off the 2023 season.
Until October 15th, 2023
There is still time to fly down Canada's highest freestyle zipline! Be sure to book your zipline tour in advance. Additional activities include a rock climbing wall, a Ninja Obstacle Course, puzzlearium, and games area. Fun for the entire family! ZipZone is open daily from 10:00am-4:30pm until September 30th, and weekends, October 1st-15th, from 10:30am-4:00pm.
Until October 28th, 2023
Come watch the final races of the season, sure to be a thrill for the entire family! With just 4 more events remaining in the 2023 season, you don't want to miss out on the action. The race season wraps up with the Speedway Spooktacular Hit to Pass Championship on October 28th, 2023.
Until November/December 2023
You can enjoy an extended golf season in the South Okanagan. Public golfers are always welcome at the Penticton Golf & Country Club to enjoy this perfect late-summer activity. This centrally located course is a must for golfer's visiting Penticton.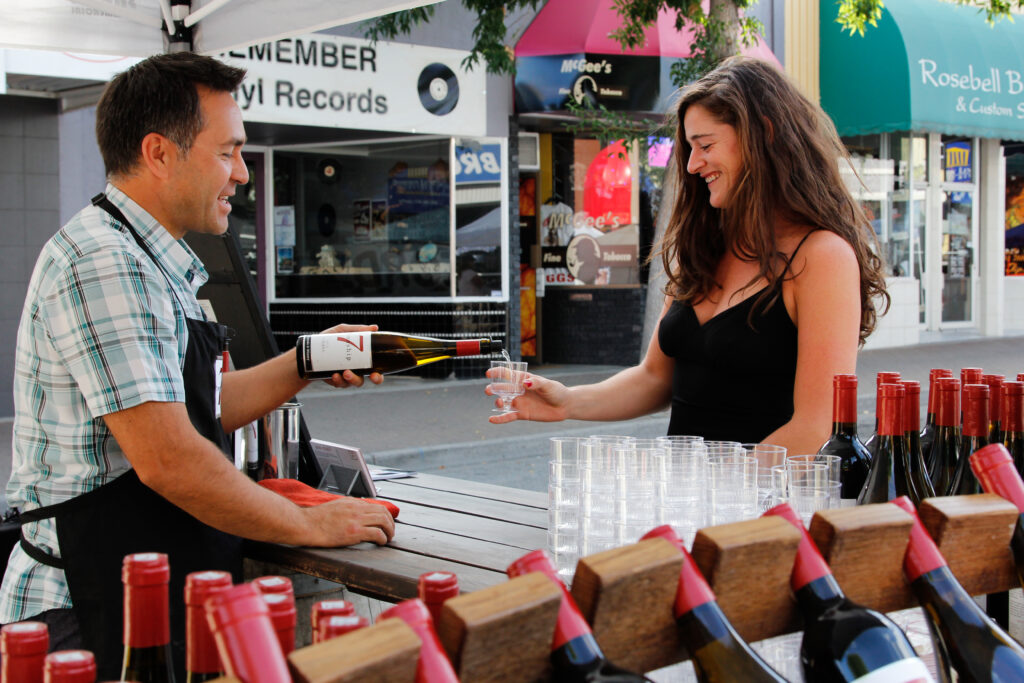 SOUTH OKANAGAN SEPTEMBER MARKETS
Just 2 more dates! Until September 9th, 2023
Stop by Penticton Community Market every Saturday from 8:30AM – 1:30PM until September 9th, 2023 to shop handmade goods including clothing, food and jewelry, collectibles, paired with LIVE music.
Until October 28th, 2023
Farm fresh produce and products all grown or produced in the South Okanagan are available at the Penticton Farmer's Market until the end of October on the 100 Block of Main St. from 8:30AM – 1:00PM.
Until September 24th, 2023
Every Sunday  9AM -1PM through September the Summerland Rotary Market is ready to receive you with great food & wine, shopping, artisans, and boutique vendors.
Until September 27th, 2023
At Manitou Park in Naramata, you can appreciate the quaint community and plentiful produce when you visit the Naramata Community Market from 4PM – 7PM on now until September 27th, 2023.
Until September 15th, 2023
The District Wine Village's Wednesday Market is still available for sips and shops until September 15th, 2023. Head to the Village, just north of Oliver from 4PM – 7PM every Wednesday to enjoy the works of local artisans, growers, crafters, and artists!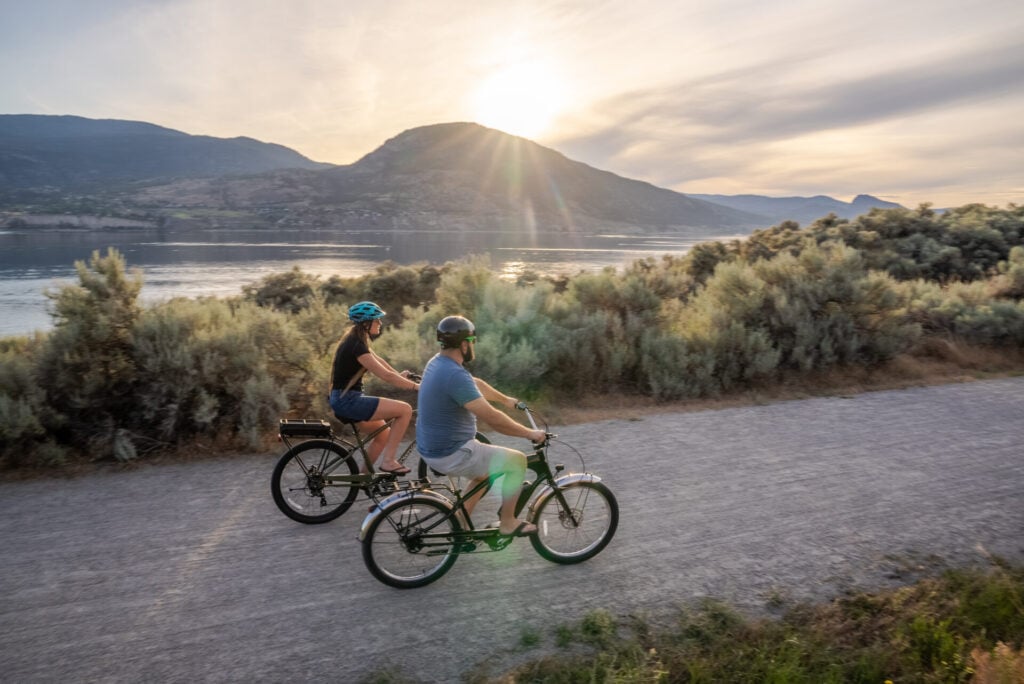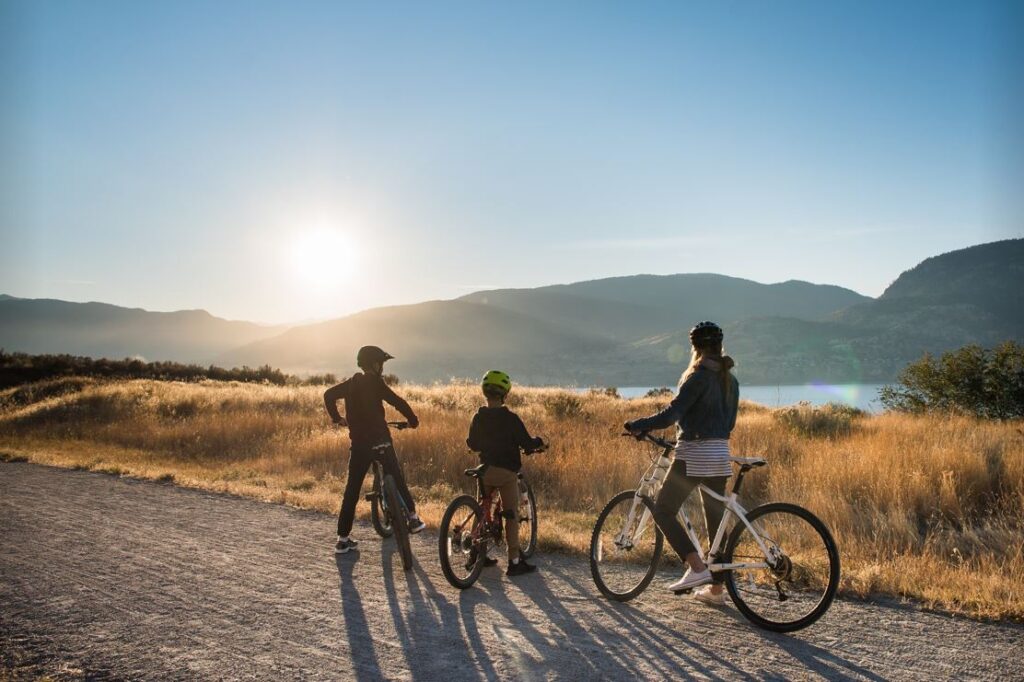 RENTALS AND EXPERIENCES
When you are planning your September activities, remember that many of the seasonal rental and experiential businesses will look to the weather forecast to determine the length of their season for 2023.
To avoid upset, we recommend calling beforehand to ensure there is available staff to lead your tour and facilitate the pick-up and drop-off of your equipment.
*Weather Depending
Choose from a large selection of watercraft rentals from Pier Water Sports, located on Lakeshore Drive next to Okanagan Lake. We recommend checking the weather and rental availability as we finish up the last half of Summer 2023.
*Weather Depending
Located across from the S.S. Sicamous on Okanagan Lake, Penticton Bike Rentals unique pedal cars, trikes, and floatation devices could be yours – we just recommend that you give them a call!
Until October 1st, 2023
Rent an electric bicycle and take a self-guided tour with your BFFs. Sit back, relax, take in the flavours, soak up the scenery, and enjoy the E-Kruise experience. Open daily from 10AM – 6PM with pick up locations in Penticton, Naramata, Summerland and Cawston!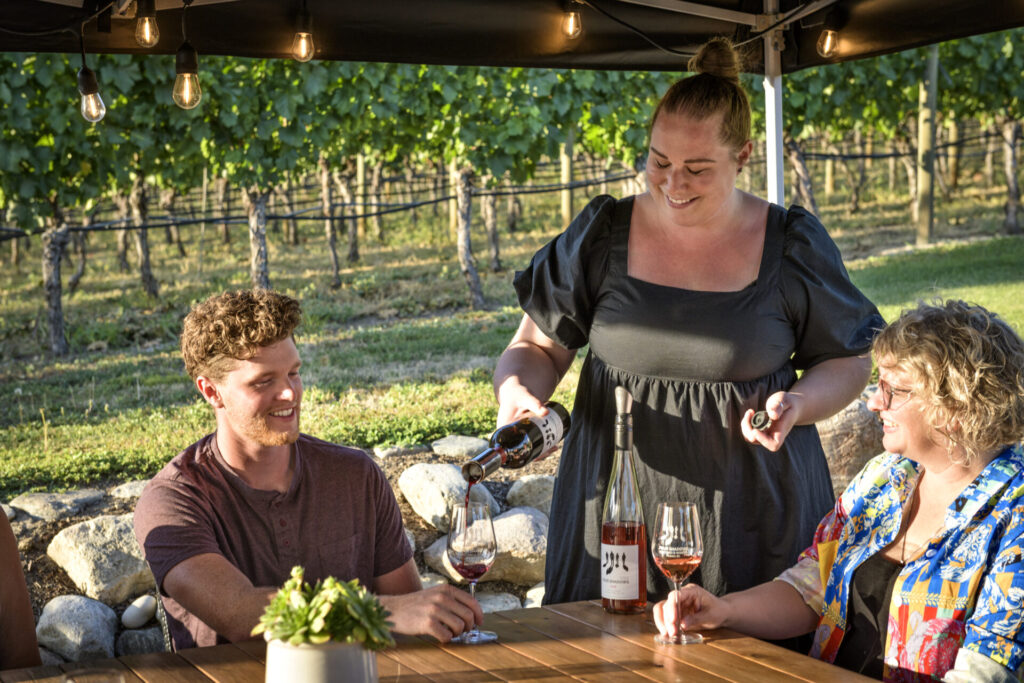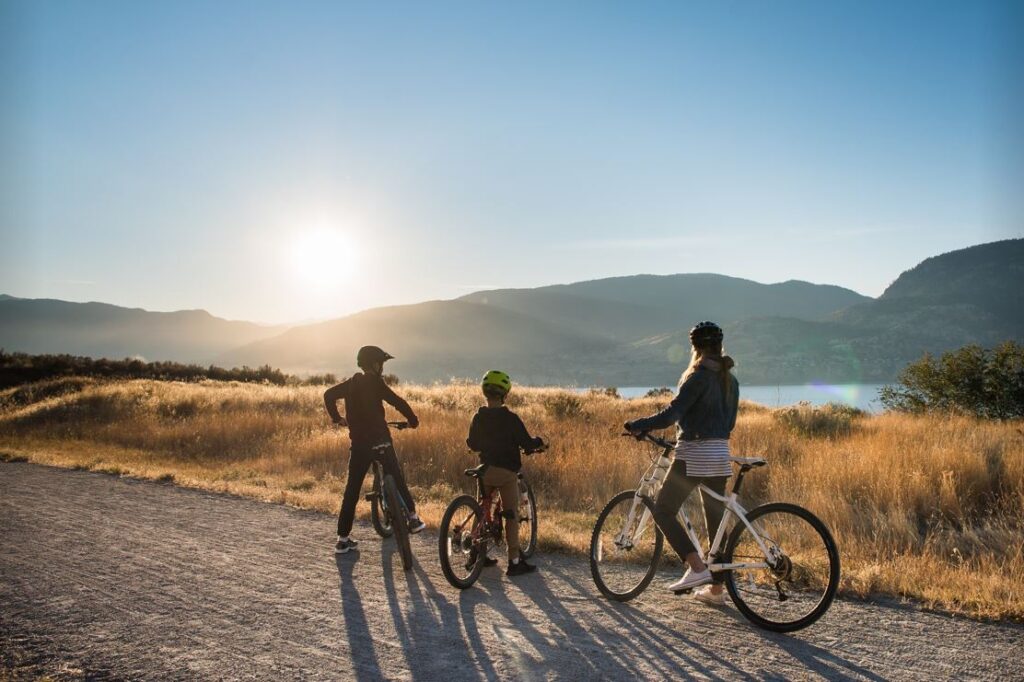 SEPTEMBER EVENTS IN PENTICTON
No matter the time of year, there is always something happening in Penticton. Home to over 30 annual major events and festivals, there is a variety to experience from cultural showcases, world-class sporting events, beer and wine festivals, live entertainment, seasonal fairs and so much more.
Check out the major events happening in September below:
September 8-10, 2023:  Pentastic Hot Jazz Festival
September 9-10, 2023:  Penticton Dragon Boat Festival
September 11, 2023: Bryan Adams: "So Happy it Hurts" Tour
September 15-18, 2023: Vancouver Canucks Young Stars Classic
September 16-17, 2023:  Kettle Mettle Gravel Fondo
September 22-24, 2023: Wine Capital Weekend in Oliver (Kick-off Party, Cask & Keg Festival & Festival of the Grape)
With many other not-to-be-missed festivals, concerts and live music, workshops, and other events happening throughout the fall and into winter!
View all events on our event calendar here or sign up for the Weekly What's On email to receive weekly emails about upcoming events in Penticton – subscribe here.