This holiday season, take some time to enjoy yourself and reward your hard working staff with a joyful outing in Penticton!
Start the day off with an afternoon outdoor adventure – a snowshoe or cross country ski outing up at Nickel Plate Nordic Club, or spend a day on the slopes, skating and tubing at Apex Mountain Resort, rent fat bikes from Freedom Bike Shop and take your group along the KVR, or perhaps enjoy a wine tour with the office.
Next, pick a location for your Christmas dinner; with plenty of options to choose from in Penticton, you're sure to find the perfect setting your corporate holiday party. Here are a few choices for your holiday party:
Fully Curated and Catered at Nickel Plate Nordic Centre
If you've never been to Nickel Plate Nordic Centre, you are and your staff are in for a treat!
Only a short drive above Apex Mountain Resort, you'll experience breathtaking views while you take in Nickel Plate's unique landscape. Start with an afternoon of outdoor activity in one of their pre-built packages and finish with a catered dinner at the lodge – a log building heated by two crackling wood stoves.
Guided by their expert instructors, every team member can find enjoyment participating in a cross country skiing lesson/tour or exploring the easily accessible snowshoe trails.
After your alpine adventure, head back to the lodge and indulge in culinary delights provided by La Cucina Delicatessen, The Nest Restaurant, and Chris Mathieson of the Grist Mill.
PRO TIP: Add on transportation to and from the centre care of Freedom Bike Shop; 10 people for $175.
Contact Nickel Plate Nordic Centre by email at info@nickelplatenordic.org or call 250-292-8110 for more information and availability. View Nickel Plate Nordic Centre holiday party menu here.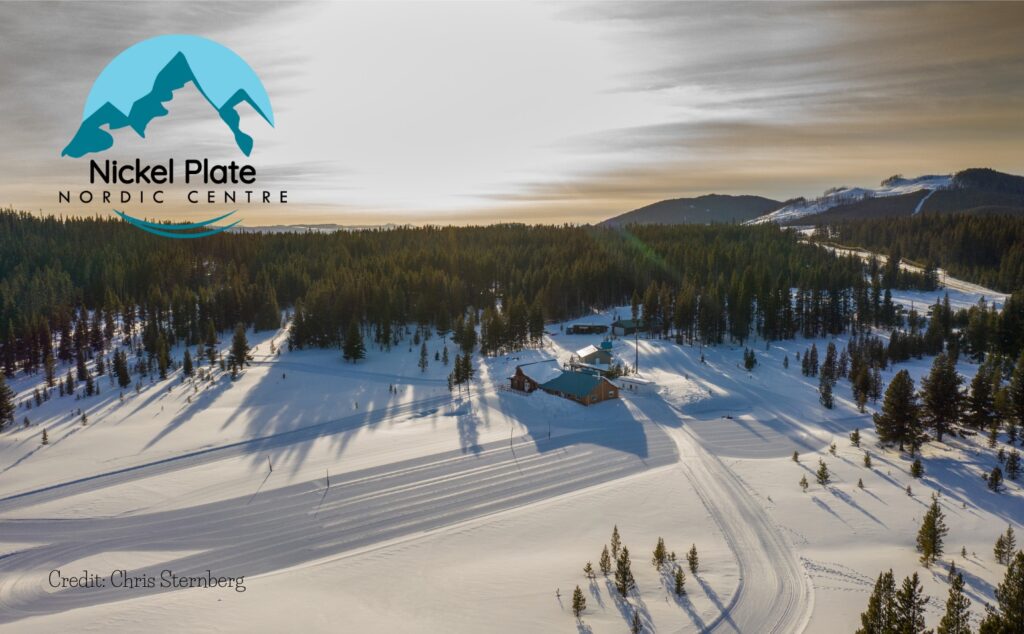 Gather and Connect at TIME Winery & Kitchen
If you're seeking a unique venue for an elegant private function, holiday party or a festive company cocktail hour, book your event at TIME Winery before November 21, 2022 and your guests can receive a complimentary glass of welcome bubbles upon arrival.
Smaller parties seeking some privacy can enjoy a chic boardroom-style setting in 'The Penmar Suite' suitable for 8 people, or 'The McWatters Lounge' suitable for 12 people.
If you're looking to celebrate the season with a large group, up to 42 people can dine beneath the chandeliers at a long-table dinner in their Wine Cellar, or ask about booking the entire Tasting Room & Restaurant for 52 people (seated) or 100 people (stand-up reception).
Gather your friends, families and coworkers and connect to celebrate this special time of year with a NEW restaurant menu from Executive Chef Damian Cole and award-winning wines from TIME Winery.
Contact info@timewines.ca or call 250-274-1976 to explore options with TIME's Event Sales Coordinator.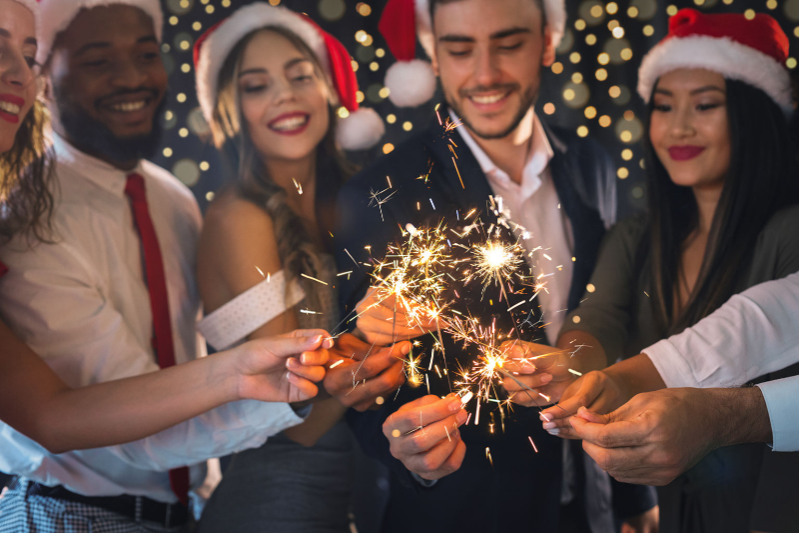 Celebrate the Holidays at Naramata Inn
Host your holiday celebration by bringing your team together at the Naramata Inn.
Your group will be feeling merry sampling Chef Ned Bell's festive menus with wine pairings selected by Emily Walker, Director of Wine, while you settle into the cheery atmosphere of the early 1900's Inn.
With the help of their Groups + Events Manager, choose one of four event spaces depending on your group size, desired menu items and the level of privacy you desire, or book a full Inn Takeover.
There are 12 guest rooms available for those interested in staying the night and an option to entertain in the Innkeeper's Suite. Plus, all December, all guests who dine in the resturant can enjoy 50% OFF their night's stay!
Contact Groups + Events Manager Anna Collard at Naramata Inn by email at anna@naramatainn.com or call 778-514-5444 to book your holiday group. View the Naramata Inn Holiday Group Venues and Menu Styles here.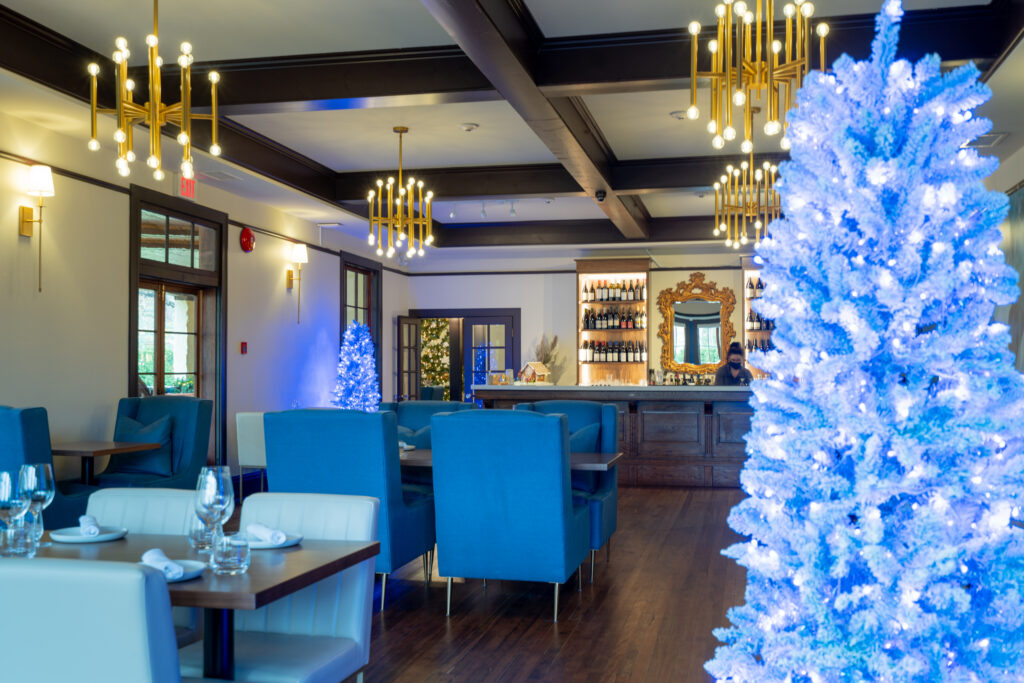 Largest Small Office Party at the Penticton Lakeside Resort
If you have a smaller team, why not celebrate in a big way at the Penticton Lakeside Resort & Conference Centre? On December 10, 2022 at 6:00 PM, the Penticton Lakeside Resort is hosting its 27th Annual Largest Small Office Party in the East Ballroom of the resort & conference centre.
The Largest Small Office Party makes things easy, with the festively decorated venue, cash bar, games, a DJ, prize giveaways and a grand Christmas buffet all included for $60.00 per person. After your celebration, spend the night at the Penticton Lakeside Resort, with exclusive guestroom rates from $99/night, or take advantage of a complimentary night stay for every 10 people booked to attend the celebration.
Contact Kellie at Penticton Lakeside Resort by email at kellie@rpbhotels.com or call her at 250-493-9772 to book your holiday group.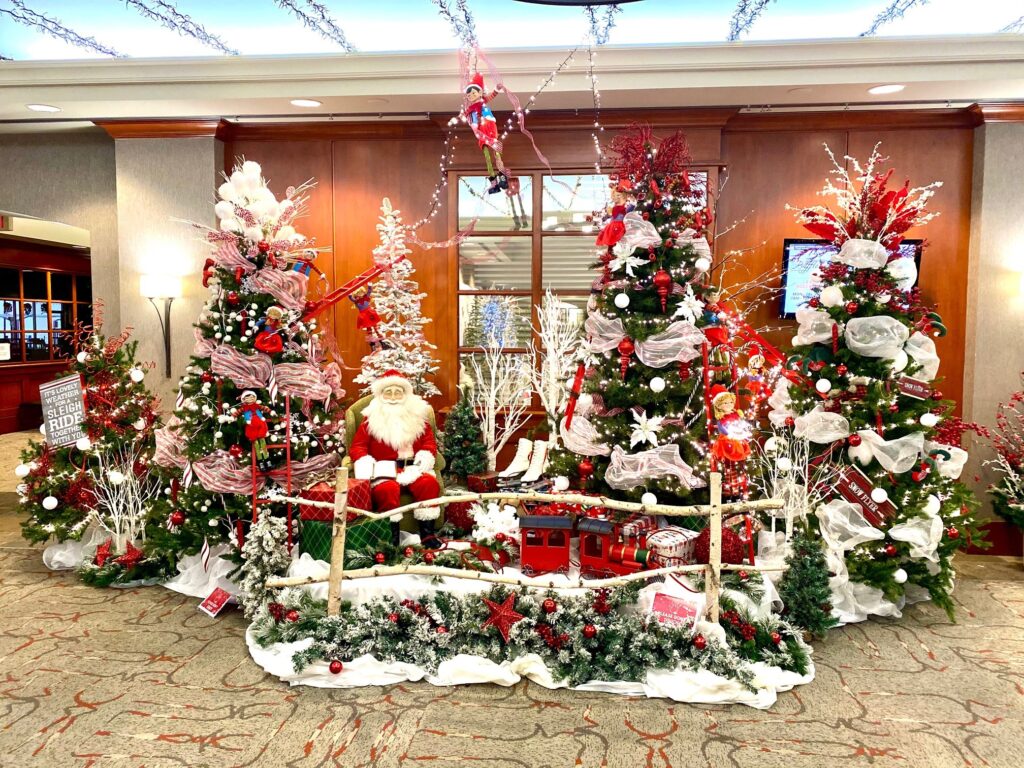 Small Business, Big Christmas at the Penticton Trade & Convention Centre
Even with a smaller team, you can still make it a BIG Christmas by joining the Penticton Trade and Convention Centre on Friday, December 2, 2022.
Kicking off at 6:00 PM, the 5th Annual Small Business, Big Christmas at the Penticton Trade & Convention Centre promises 'the most delicious holiday meal experience', served at 7:00 PM, and bumping dancefloor from 9:00 PM to 1:00 AM with music by a local Dj, plus a cash bar and show-stopping prizing for $65/person or $500/table (8 people).
After the event, you're invited to stay at the Fairfield Inn & Suites Penticton for a special holiday party rate of $119/night – just mention the party you're attending. Some restrictions apply.
If you're unsure of your final party size, don't worry! You an adjust your group's numbers after purchase.
Head to ValleyFirstTix.com to book a table or single seats or call 250-490-2460 for further information about booking your holiday group.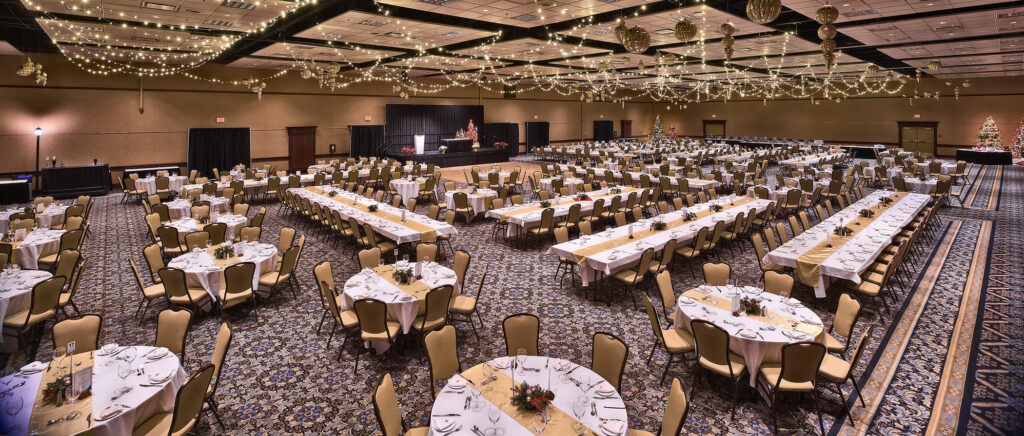 Holiday Dining at Socialē Enoteca by Villa Rosa
Celebrate with your team this holiday season with Socialē Enoteca by Villa Rosa. They are accepting group reservations for groups from 45 to 80 people for the holidays, from seated dinners and cocktail receptions, to buffet and family style, or a full venue buyout, for you and your team to enjoy a festive night out. Their tapas style menus encourage conversation, interaction, engagement and creating true memories over food, and they start at just $45.00 per person.
The restaurant will be decorated for the holiday season, and serving great food, beer, wine, ciders, and cocktails – something for each guest to enjoy at your Christmas dinner.
After your holiday dinner, spend the night just steps away at the Kettle Valley Beach Resort (inquire for rates), or just a short 2 minute walk down the road, enjoy special room rates at Casa Grande Inn for only $99/night.
Contact Socialē Enoteca by email at events@socialeonlakeshore.com or call 250-490-9595 to book your group's holiday dinner.
Take the Elevator Home
After you've filled up on a delicious dinner, holiday sweets and had your festive fun, book a stay at one of our local accommodators to finish your night out! Whether you're local to Penticton or planning your staff holiday party to visit from Kelowna, Summerland, Oliver or Osoyoos, a night out in a hotel is the perfect way to end the evening and thank your team for their dedication and all their hard work this past year.
Plan your holiday party this year in Penticton!