Get in your last minute holiday shopping with 35% OFF your order when you shop our Visit Penticton online store on orders of $50.00 or more before taxes. Enter promo code HOLIDAYS2021 into the discount code section at checkout. This special offer is available for 1 week only from December 8 until December 15, 2021.
This Holiday Sale is also available on all purchases in the Penticton Visitor Centre, with additional discounts on some items up to 45% off when you shop in person!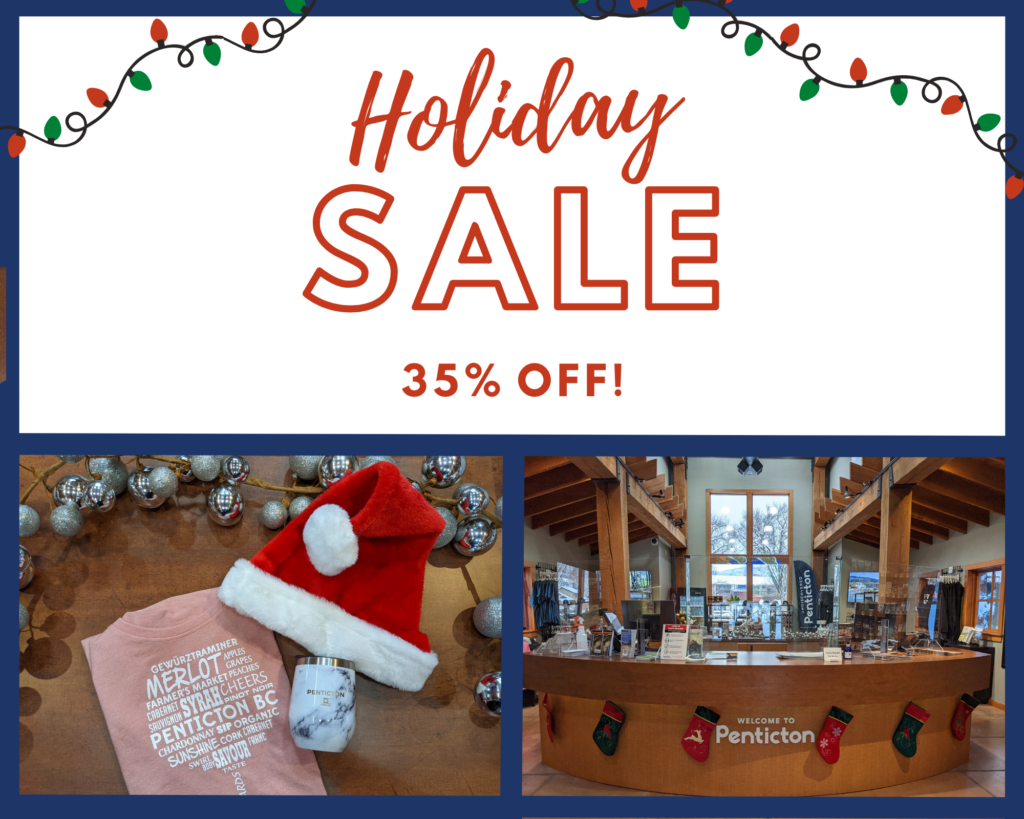 Pick up your last minute gifts and stocking stuffers online or at the Penticton Visitor Centre! Find the perfect gifts for your family and friends with a Penticton focus. Choose from exclusive Okanagan wine and Penticton beer t-shirts, Penticton branded hats, hoodies, t-shirts, insulated wine or coffee mugs, Okanagan made jewelry, and a selection of stickers, magnets, pins, and postcards, plus much more!
Our online shop provides both visitors and locals the opportunity to purchase our Penticton branded items, which can be picked up from the Penticton Visitor Centre or shipped right to their door! The Visit Penticton Online Store offers flat rate shipping of $5.00 to British Columbia, and $10.00 to everywhere else in Canada.
Additional informational items are available for pick-up at the Penticton Visitor Centre including a wide selection of free guides, brochures and maps.
We also have discounted Visit Penticton x Apex Mountain Adult Day Passes available at the Penticton Visitor Centre, which make for a perfect stocking stuffer that anyone is sure to appreciate!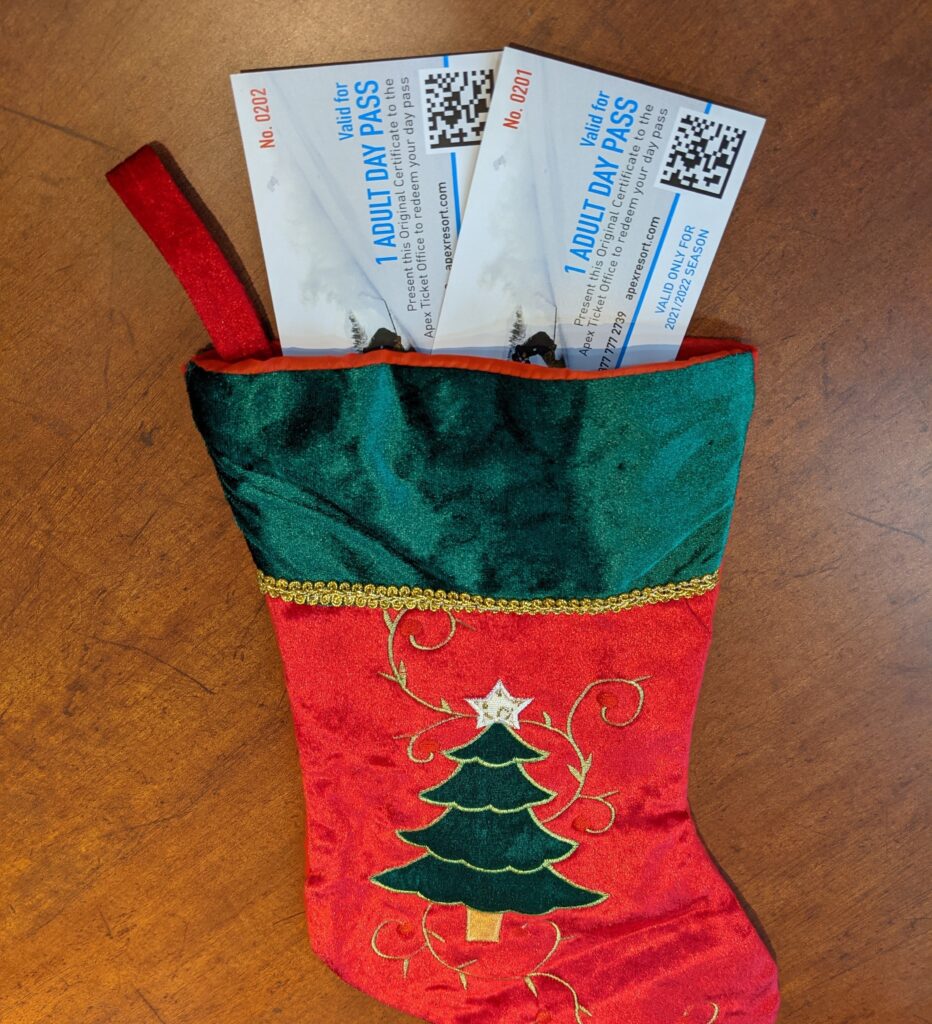 Visit shop.visitpenticton.com to shop online and find your new favorite Penticton branded hat, t-shirt or hoodie. Be sure to share your online and in-store finds using #VisitPenticton and tagging @VisitPenticton.