Spend time with your family and friends this holiday season, exploring Penticton's holiday markets and festive events.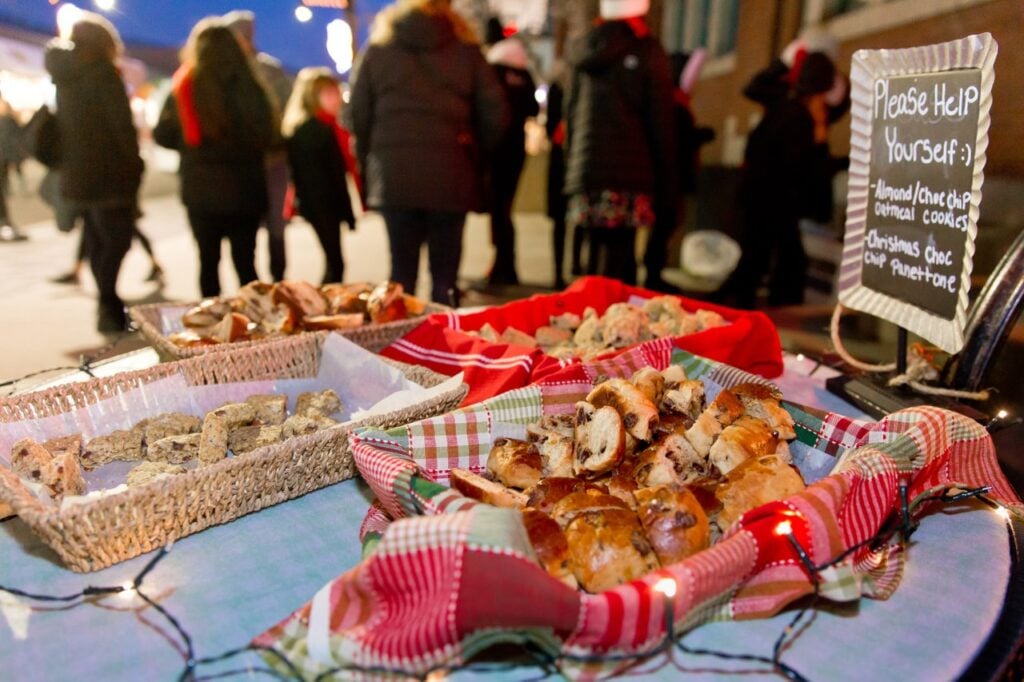 Holiday Markets
Take some time to discover the various holiday markets throughout the season. They are a great way to enjoy time together with your loved ones and explore the offerings of local artisans.
November 12 – December 24, 2021
An annual arts and crafts show and sale hosted by the Summerland Arts Council. All products have been created by local artists and makers, guaranteeing you're giving a unique and special gift as well as supporting the local economy and encouraging creativity.
Learn more
November 20, 2021 – January 30, 2022
Celebrate one of a kind and all things local this holiday season by supporting the work of PDCAC member artists. These lovely ornaments are sure to become treasured heirlooms enjoyed year after year.
Learn more
November 26 and December 3, 2021
Imagine a European-style community winter market in the heart of Naramata. Add Naramata personality, jolly community spirit and a locale with all the traditional Christmas market activities and vendors that will make shoppers proud to support local, and gift a little (or a lot) of Naramata love.
Learn more
November 27, 2021
Featuring free cider tastings, local vendors, and a rare chance to take festive photos with family and friends inside the hillside cellar "Pierre", which will be decorated with a holiday theme.
Learn more
November 27 & 28 and December 4 & 5, 2021
Local crafts, baking and great gift ideas for the holidays. Don't forget to pick up your holiday wine and beer from the local wineries and brewery. Enjoy Selfies with Santa on December 4 & 5.
Learn more
November 27 & 28 and December 4 & 5, 2021
Shop from over 20 local vendors, and have a chat with the big guy, as Santa will be visiting on December 4 & 5.
Learn more
December 2 & 3, 2021
Their first annual Holiday Market for the Kettle Valley Steam Railway. They invite you to visit the station for a holiday market featuring local artisans & vendors, and hot chocolate by donation. The iconic 3716 steam engine will be decorated for viewing and photos, and Santa will even be in attendance!
Learn more
December 3, 4 & 5, 2021
Join the Penticton Arts Council Artists in Residence for an open house. Visit the artists in their studios to get a sneak peek at their latest art projects while getting some last-minute holiday shopping done. There will be paintings, prints, cards, jewelry, pottery, ornaments and more.
Learn more
December 4, 11 & 18, 2021
Shop Local Saturdays has joined with the traditional sip n' shop events for 2021. Enjoy a beverage, nibble samples, enter draws and shop more socially. These events will feature family entertainment, Letter's to Santa, carolers and of course, shopping, wine tasting and much more!
Learn more
December 11, 2021
A walk through Christmas Market with all your favourite goods to take home with you. You will be able to purchase Fresh Baking, Tourtieres Pies, Jewelery, as well as Individual Serving Chicken Rice Casseroles.
Learn more
December 11 & 12, 2021
Get all your shopping done on your Christmas Shopping list, from a great selection of local Artisans, Farmers, Specialty Food & Beverage producers.
Learn more
December 11, 12, 18 & 19, 2021
Stop by Cherry Lane for all your last minute Christmas shopping and lots of gift ideas!
Learn more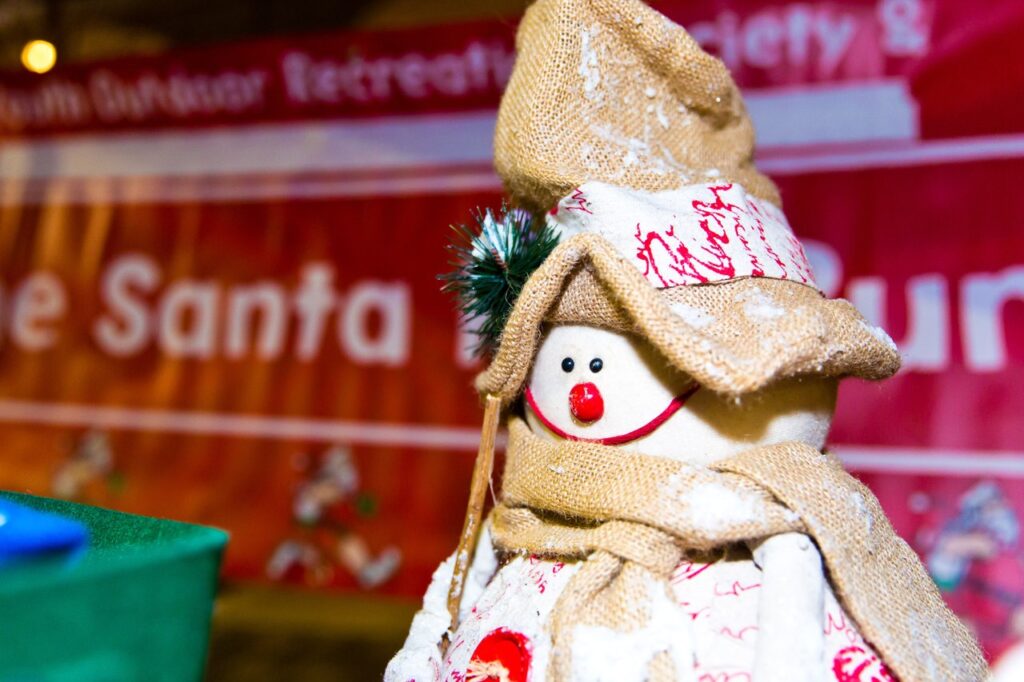 Holiday Events
From Christmas plays and Christmas dinners to New Year's Eve celebrations, there are plenty of events happening in Penticton and surrounding areas this festive season, that you're sure to find the perfect event for the whole family to enjoy.
November 27, 2021
Kick off the holiday season with friends & family from your school's community. Run or walk the kids fun run (1km or 5km). With some draw prizes, race prizes, workplace retreats up for grabs, and so much more. Don't be a Grinch, join us and get active for outdoor programming!
Learn more
December 4, 2021
A self-guided, COVID safe, drive-by event complete with a map of Summerland's best light displays at the core of it. Participants will also have an opportunity to vote on their favorite residential and business light display as well as their favorite costume on the tour.
Learn more
December 5 – 24, 2021
Cannery Brewing has a life-size replica of Santa and Mrs. Claus that is set up as a photo station. Drop in anytime daily between December 5-24 with your family and your camera and take photos at the photo station. Or have COVID-safe in-person photos with Santa and Mrs. Claus on Sunday, December 5 or December 12. Bring your family and your camera!
Learn more
December 8 & 9, 2021
A walk through Christmas Market with all your favourite goods to take home with you. You will be able to purchase O Christmas Tea is rich with wordplay, comic physicality, and cleverly crafted interactive elements reminiscent of classic British pantomimes. However, it is James & Jamesy's boundless imagination and endearing chemistry that creates the extraordinary magic of this unique festive experience.
Learn more
December 11, 2021
An all ages and abilities ride along Penticton's Bike Lane with Santa! Ride will start and finish at Gyro Park, and photos with Santa will be available after the ride by donation. Decorate your bike, dress up warm and Let's Ride!
Learn more
December 15 – 18, 2021
Soundstage Presents: A Christmas Extravaganza! An evening of fun and inspiration for the whole family!
Learn more
December 19, 2021
The Okanagan Symphony Orchestra (OSO) welcomes 2 members from the Internationally renowned ensemble Quartetto Gelato to celebrate the season with dazzling artistry and irresistible humour. This spectacular ensemble's holiday program brings a "warm, endearing vitality" setting the perfect tone for a Holly Jolly Christmas!
Learn more
Christmas Dinner at the Hooded Merganser
December 24 – 25, 2021
On Christmas Eve, enjoy featured dinner items, from 4-8pm. While they're closed on Christmas Day, they are open regular hours from December 26 – 30, and there is Christmas Take-out Dinner available on Christmas Day from the Penticton Lakeside Resort.
Christmas and Boxing Day at Barking Parrot
December 24 – 26, 2021
Dig into their festive turkey sandwich special on Christmas eve and Christmas day, from 12-8pm. On Boxing Day, they are open 12pm-12am, with the World Juniors Hockey kicking off at 5pm.
December 31, 2021 – January 1, 2022
On New Year's Eve, take purchase your tickets to their all night festive event. With seating from 6:30-7:30pm, live musical entertainment, and a 4 course meal paired with libations. This NYE event will have a Prohibition/Great Gatsby Theme, so formal or theme dress is recommended. After ringing in the new year, join them for their New Year's Day Brunch with a la carte brunch service from 8am-2pm.
Learn more
December 31, 2021
Join Train Wreck Comedy & Slackwater Brewing on New Year's Eve to ring in 2022 with doors opening at 5:30pm. Enjoy a welcome beer, three-course dinner, and a comedy show featuring John Beuhler.
Learn more
December 31, 2021
Enjoy a candlelit dinner with friends or family. Quieter and family dining is offered in our upstairs bistro. Cheers to making memories in 2022!
Learn more
December 31, 2021
Revel in an evening of decadence with Chef AK Campbell's 8-Course tasting menu, and opt to pair your dinner with TIME Family wines, as determined by our Estate Sommelier, Robbie Hundertmark.
Learn more
December 31, 2021
Join Poplar Grove to celebrate, enjoy great food and wine with friends and loved ones. They are offering two seatings with set menus and bubbly on arrival!
Learn more
December 31, 2021
Join Elma to celebrate the start of a new year! They are delighted to offer two seating options for the evening. Chef Derek Ingram and team have carefully curated a special 6 course menu which includes a glass of bubbles upon arrival.
Learn more
December 31, 2021 – January 1, 2022
Ring in the new year with no cover, complimentary bubby, and a DJ spinning from 8pm-1:30am, and open for regular business hours on New Year's Day.
Learn more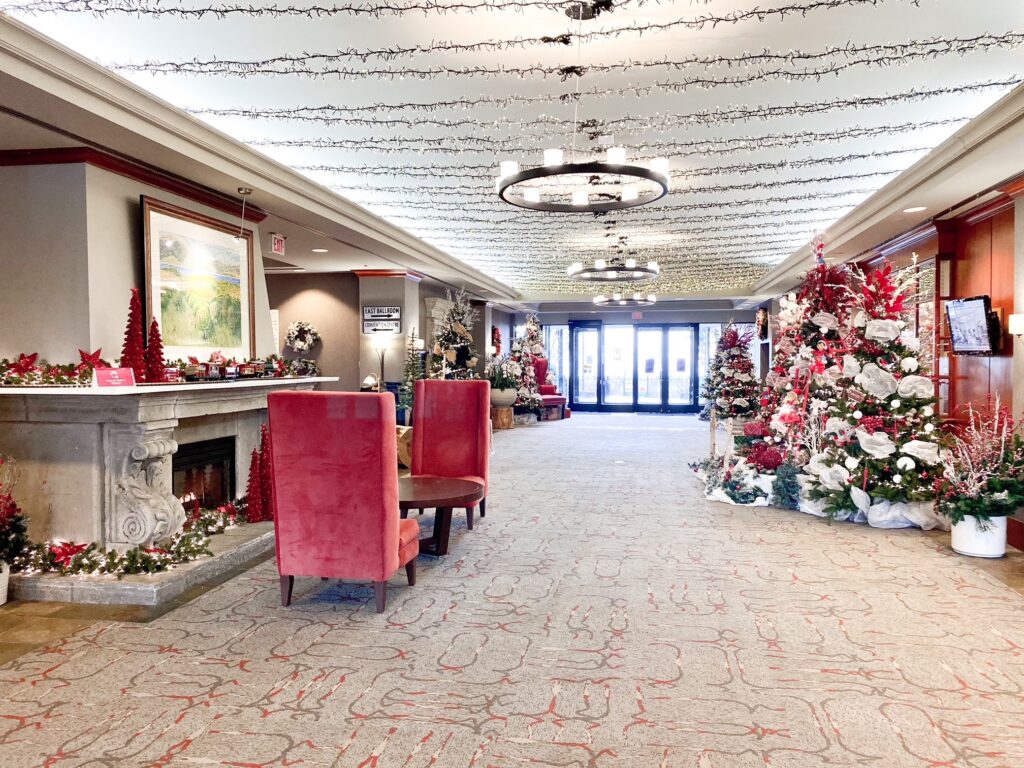 Holiday Markets and Events in Penticton
From holiday markets, festive events and plays, to Christmas and New Year's dinners and celebrations, there is something for everyone to participate in this holiday season.
For more festivals, events and to find out what's happening in the upcoming week, check out our weekly What's On sheet, and subscribe to our What's On emails.