Peach Classic Triathlon 2023
One of the oldest and most prestigious triathlons in the country.
The Peach Classic was started in 1983, we will be celebrating its 40th year this year on July 16th, 2023. Come join us for a fun day of swim-bike-run in the ancestral home of triathlon in Canada. Recently the Penticton Triathlon Club a non-profit entity took over the operations of the Peach Classic. The 2023 Peach Classic is also home of the BC Championships Olympic (standard) distance Championships!
SWIM COURSE
: 1.5km Standard – 750m Sprint – 400m Super Sprint
The swim course is a small rectangular course within the city swim buoys instead of straight out and back starting from the Ironman Beach and returning to it. This year we offer a staggered swim start time. The course will be managed by Penticton Search & Rescue.
1 hour 10 minute cut-off time.
BIKE COURSE: 40km Standard & Aqua/Bike – 20km Sprint – 10km Super Sprint
From the transition cyclists will head west along Lakeshore Drive to the roundabout at the S.S. Sicamous then back along Lakeshore Drive and up Vancouver Hill. At the top of the hill, cyclists will do an out & back loop using Middle Bench and Tupper intersections. They will travel out to Naramata to Chute Lake Road and turn at Painted Rock then return to Penticton along Naramata road. This year offers one small change from the past, cyclists will turn at Upper Bench Road North and follow around Munson Mountain back down Vancouver Hill to transition.
SPRINT DISTANCE: Same as above but the turn around is marked at 20km located at approximately 1725 Naramata Road.
RUN COURSE: 10km Standard – 5km Sprint – 2.5km Super Sprint
'BIG CLASSIC CHANGE'…From transition athletes will head east on Lakeshore Drive and follow bike route up Vancouver Hill to Vancouver Place where athletes will join the KVR trail. Athletes will do a 3.7km run on the scenic KVR trail thru vineyards and orchards over trestles away from traffic. 300m past the trail store (at the scarecrow) there will be a turn around and return to transition – 1 loop only.
SPRINT DISTANCE: Different turnaround at 1.2km into KVR trail.
3 hour cut-off for bike and run course.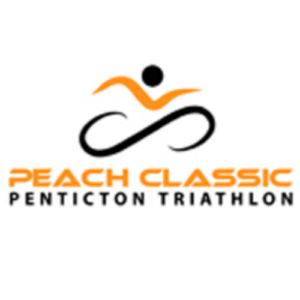 Venue Information
Rotary Park

Lakeshore Dr. W, Penticton, British Columbia, V2A 7M5