As part of the Travel Penticton, Youth Influencers Program, KVR Middle School students were tasked with writing blogs focusing on four key traveler types: Adventurers, Athletes, Families and Foodies.  Below is one of a series that will be released over the next few weeks.  We hope that you enjoy these insightful and candid reviews by our local youth and that they encourage you to visit our wonderfully diverse City.
Cultural Activities in Penticton 
By: Aiden Dennis and Riley Saddleman
Penticton means 'a place to stay', according to the translation from the Syilx People. The city has been around for over 7,000 years and there are many things of the past to find and explore.
First of all, if you're looking to find out more about the history of Penticton you can go the Penticton Museum which, in my opinion, is a nice experience.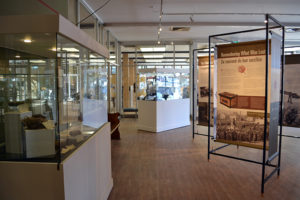 In Penticton, there are several cultural activities to do – I should know because I am native. If you want to entertain yourself and obtain more knowledge about Penticton's culture, there are some things you can do to.
There is Peachfest, every August, which sometimes has Pow wows and there is a Pow wow that is hosted by the Penticton Indian Band. They also host stick-game tournaments during the summer and in the winter there are winter dances. If you are interested in attending any of these events, I would recommend that you ask permission to come, before you go.
If you're looking for information about Okanagan First Nations culture, you can go to the En'owkin Centre – www.enowkincentre.ca