Travel Penticton's unique and exciting Youth Influencers program aims to create a new generation of tourism ambassadors, by getting our local grade 8 students directly involved in social media and digital marketing.  Students are learning new skills, participating in a variety of activities and being given the opportunity to share their personal views and experience about our City.
We asked some of our Youth Influencers what they thought about Penticton and they have provided some great ideas about amazing things you can see and do while you are here.
Best Place to Visit
Penticton is a good place to come to because there's a bunch of fun activities to do. With Okanagan Lake up north and Skaha Lake down south, you have many opportunities. For example, you could go swimming (obviously), wind-surfing, kiteboarding, kayaking and even dragon boating!  For the more adventurous people, you could go rock climbing up Skaha Bluffs or walk/cycle the back country trails including the KVR trail (Kettle Valley Railroad) and Three Blind Mice trails. The winter brings in activities such as downhill skiing and snowboarding, cross-country skiing and snowshoeing. Penticton is a very scenic place for drives including a trip to Vaseux Lake for bird watching and sightings of California bighorn sheep.
Alexis Moore
Best Place to Visit
In Penticton, there are many things to enjoy. There are nice beaches, an amazing movie theatre, many outdoor activities, and much more. Personally, I enjoy going to the beaches and restaurants. In the summer, the beaches are always filled with people and there are many festivities that are hosted near the beach. The views are amazing, and the town itself is bright and beautiful. There are places to fit the needs of everyone. Okanagan Beach has restaurants and stores lining the street, and there is a nice hotel beside it. Some of my favourite things to do are parasailing and boating, which are both very fun.  If you ever plan to travel, Pentiction is one of the places you should visit!                                                               
Kiren Terry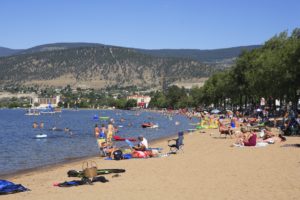 Best Place to Visit
I love Penticton. The nature is so beautiful and there are so many more colours than anywhere I have been. I don't exactly live in Penticton though; I live in a little town on the outskirts that is like a little paradise. It is called Kaleden. We have a little post office, a gas station right outside the turn-off, a boat rental and repair shop, and great neighbours. Everyone here knows each other and are always meeting at this one place that I have to say from experience serves THE best mulligatawny soup in the Okanagan.
Linden Gardens in Kaleden is where everyone should go for lunch. It is a giant garden on about ten acres and it is filled with beautiful flowers and a little café. The café is very modest on the outside but if you go inside it is gorgeous. It is a newly remodeled kitchen and although their menu isn't very big, all the food on it is to die for. I would recommend Linden Gardens to anyone from a family reunion to a wedding to a college reunion. So next time you are looking for a quick bite to eat maybe you should consider trying something new.
Ellen Ball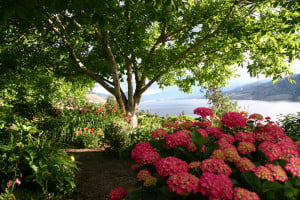 Best Place to Visit
Penticton is great because of the amazing ski resort half an hour away.  Apex Mountain Resort is a fun and steep ski hill that offers great terrain and there is even a Nordic Centre five minutes past Apex.  Apex is currently only a winter resort but, it just got new owners and a 4 season resort is a possibility. In the summer Apex is great for mountain biking because of all the amazing mountains surrounding it. Apex Mountain Resort is definitely a place to go if you are in Penticton no matter what season it is.
Simon Albrechtson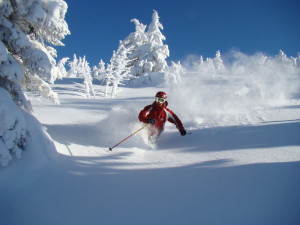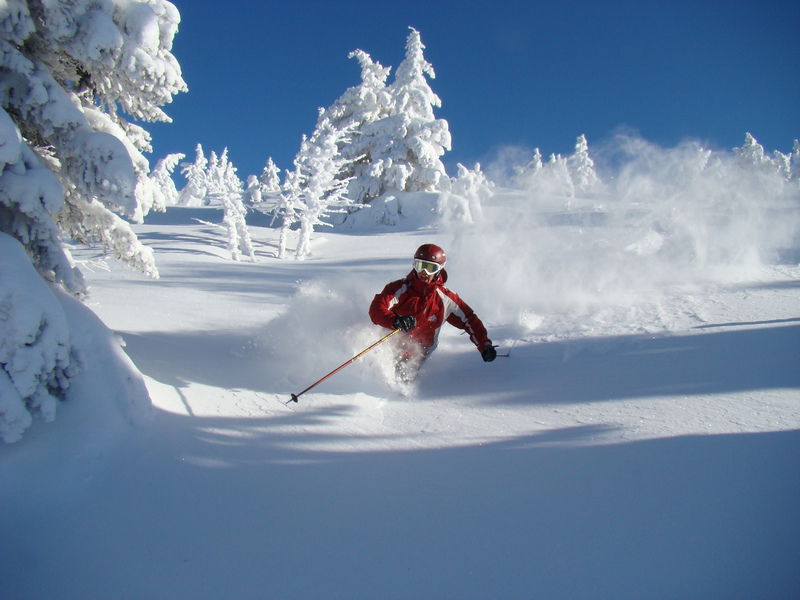 Best Place to Visit
Penticton is great because there are two lakes. There are also lots of restaurants. The weather is very warm in the summer and there's a little bit of snow in the winter. There are not a lot of people here which is great because it's not too congested. The Wibit (inflatable waterpark) is great to go on in the summer. There are great biking and hiking trails here. So this is why Penticton is a great place to visit.
Tyler Kelly