Updated September 22, 2020
These are unprecedented times for all of us, but we can help our local small businesses during these challenging times. Many businesses have had to temporarily shut their doors, many have decided to postpone re-opening after the winter break while others have modified their service offerings, from limited occupancy, appointment only access, take-out food orders, curb-side pick up, free local delivery, nation wide shipping discounts and gift cards sales.
Our small businesses are owned by and employ many local residents, they are also important partners who support our local community in many ways. During these challenging times, we as a community need to consider where our money is going and how we can help our community as a whole. Please look for locally produced product, use our local agents, and support each other any way we can.
We are continuing to reach out to our local businesses to see what services are still being offered to the Penticton community. We encourage you to call the local small business beforehand to check their current status, as things are changing at a rapid pace. We will be updating this page on a regular basis as we learn more from our business community.
Stay healthy, stay safe and we will get through this together Penticton!
#visitpenticton #explorebc #pentictonnice #lovelocalpenticton
---
Food
Bad Tattoo Brewing: Rock oven pizza, a fresh salad, or craft beer. Open 11 am – 11 pm, 7 days a week. Take out is available for pick -up only.
The Barking Parrot Bar: Fantastic lake views from the patio. Drop in for a quick bite or delicious cocktail. Open 12 pm – 11 pm (Sun – Thurs) and 12 pm – 12 am (Fri & Sat).
Barley Mill Brew Pub & Bistro: Great food and award-winning, hand-crafted brews. Kitchen is open 7 days a week 11:30 am – 10 pm
Bear's Den Restaurant: This family-style diner, located at Hotel Penticton, has won numerous awards for "Best Breakfast" in Penticton. Join them daily for breakfast or lunch from 7 am to 2 pm.
The Bench Market: Open daily from 7 am – 2 pm (including holidays) offering all-day breakfast, weekend brunch, baked goods, gourmet lunch, takeaway meals, catering and grocery – along with the best coffee.
The Bistro at Hillside Winery: A masterfully created menu with a focus on small plates. Open Wednesday to Sunday from 5 pm to 8:30 pm for dinner service. Reservations required. 8:30 pm is the last seating.
Brodo Kitchen: Enjoy a soup flight, fresh salad, a "sammie" or a combination of all three. Open 11 am to 5 pm, Monday to Friday for takeout. View their Facebook page for daily features.
Buy the Sea Seafoods: Mouthwatering Fish n' Chips for take-out. Open Monday to Thursday from 11 am to 6 pm, Friday 11 am to 7 pm, and Saturday 11 am to 6 pm.
Elma Restaurant: A unique, but friendly and familiar Turkish inspired dining experience on beautiful Lake Okanagan. Open Wed – Sun 3 pm – 10 pm.
Gratify Foods: Delicious, nutritious treats for health-conscious people. Located on Main Street, they are open Tuesday to Saturday from 10:30 am to 5 pm.
The Hooded Merganser: An award winning restaurant managed by Penticton Lakeside Resort & Conference Centre. Open Wed – Sun 4 pm – 11 pm.
Nautical Dog Cafe: Enjoy artisan food and drink! Hand crafted local coffee, fresh fruit spritzers, breakfast, lunch, pastry and desserts! Open Tues – Sun 9 am – 4 pm, daily special featured.
Penticton Indian Cuisine: Exquisite flavour and wide range of Indian dishes with fresh herbs and spices, adding a touch of Nepalese finish. Open 7 days a week 11 am – 9 pm. Featuring daily lunch specials and dinner specials.
Petrasek Bakery: An artisan European bakery where everything is traditionally handcrafted and made from scratch. Open Tues to Sat 9 am – 4 pm. Pick-up and delivery also available.
The Restaurant at Poplar Grove : Local ingredients combined with Mediterranean flavours to create enticing seasonal fare to complement Poplar Grove's portfolio. Open for Lunch Thurs – Mon 12 pm – 4 pm and Dinner Sun & Mon 5 pm – 8 pm, Thurs – Sat 5 pm – 9 pm.
The Prague Cafe (European): Czech and European homemade fresh baked goods, healthy soups, sandwiches and a lot of other delicious treats. Open Mon – Thu: 9:15 am – 4:00 pm and Fri – Sun: 8 am – 4 pm.
Seis Cielo Specialty Coffees: Fresh Hot Brew Coffee, Nitro Cold Brew, Vegan Snacks and more. Open Mon – Fri from 7 am to 3 pm, Sat 8 am to 1 pm.
Slackwater Brewing: The food philosophy matches that of the beer—simple, balanced and approachable. Kitchen open daily 12 -9 pm (7pm Sun)
Smugglers Smoke House: Low & slow, mouthwatering smoked meat and other classics. Open Tues – Thurs 11 am – 8 pm , Fri – 11 am – 9 pm, Sat – 3 pm – 9 pm
The Station Public House: Fresh Flavours, Craft Beer and Local Wine. Open for Lunch and Dinner 7 days a week 11:30 am – 10 pm.
Sushi Genki: Delicious sushi and ramen that's packed full of flavour. Open Mon – Fri 11 am -3 pm & 4 pm – 7:30 pm.
Sushi Kojo: An innovative menu that brings a Japanese flair. Open 11 am to 8 pm, Tuesday to Saturday (closed everyday between lunch and dinner from 2 pm until 4 pm).
Tacos del Norte: Amazing authentic Mexican cuisine right here in the Okanagan. Open daily 11:30 am – 2:30 pm and 4 pm – 6 pm.
Theo's Restaurant: Enjoy Greek recipes inspired by Okanagan ingredients. Open daily for dinner from 3 pm to 10:30 pm (9:30 pm on Sundays). Choose to dine-in or call for take-out.
Tratto Pizzaria: Pizza Napoletana in Penticton. Open for dinner Sun – Thur 4 pm – 9 pm and Fri & Sat 4 pm – 10 pm.
Villa Rosa Ristorante: Great food with an extensive local BC and Italian wine list. Dining room & patio open 7 days a week from 5:00 pm. Free delivery within Penticton is also available.
Wayne and Freda: Enjoy a specialty coffee, brunch or afternoon treat in their warm and inviting space. Open 7 days a week from 8 am to 4 pm.
Wineries
Bench 1775 Winery: Open Wed – Sun 12 pm-5 pm for tastings (reservations required) and 7 days a week for wine sales.
D'Angelo Estate Winery: Open for tastings daily 11 am-5 pm. Tastings will be outside and adhere to social distancing guidelines. Walk-ins welcome.
Da Silva Vineyards & Winery: Wine shop open for sales and tastings 7 days a week 11 am to 5 pm (limit of 6 people of the same group tasting at one time). Appointments not required.
Dirty Laundry Vineyard: Wine shop and patio daily from 11 am to 6 pm (tasting bar closes at 5 pm daily). Takeout or on-site pizza available daily noon until 5:15 pm. Tastings and patio availability is on a first-come first-served basis, reservations will not be taken.
Elephant Island Winery: A seated wine tasting experience with personalized service while maintaining elephant-size distance. Open daily for tastings from 11 am – 6 pm (by reservation, maximum 6 people per group).
Four Shadows Vineyard: Walk-ins and/or reservations accepted. Tasting room open Thurs – Mon 11 am – 6pm (from 1pm on Sunday).
Great Estates Okanagan Wine Experience Centre: Located at the Penticton Lakeside Resort, tasting by appointment 11 am – 5:30 pm (retail sales until 6 pm).
Hillside Winery: 45 minute seated portfolio wine tastings by appointment Wed – Sun 10 am – 5 pm. Bistro open for dinner service Wed – Sun 5 pm – 8:30 pm.
La Frenz Estate Winery: Wine Shop open for sales and tastings, 5 days a week, (closed Tuesdays and Wednesdays) from 10.30 am – 5.30 pm (last tasting at 4.30pm, sales until 5.30pm). Please note they we can only accept reservations for groups up to a maximum of 4 guests.
Lake Breeze Vineyards: Tastings by reservation only 12 pm, 1 pm, 2 pm & 3 pm Thursday to Sunday. Open daily 12 – 5 pm for curbside sales.
Laughing Stock Vineyards: Tasting room is by appointment. Please check their reservation system for availability and opening date.
Little Engine Wines: Open for tastings by appointment 11 am to 5 pm daily (last seating at 4:45pm). Until further notice, all tastings will be hosted outdoors on covered patio areas.
Monster Vineyards: Tasting room closed, retail sales only, local delivery available.
Nichol Vineyard: Open for drop-in/pick up purchases but tasting by appointment only. 7 days a week from 11 am – 5 pm
Okanagan Falls |Skaha Lake Winery Association: Member wineries have made changes to operations. Click the link for more information.
Painted Rock Estate Winery: Tasting room open 11 am to 5:30 pm daily. Reservations are highly encouraged. Max. group size for tastings is 4 people.
Poplar Grove Winery: The winery is open for tasting experiences in their tasting room from 11 am to 6 pm daily. Appointments are recommended and group sizes will be restricted to 6 people. They will do their best to accommodate walk-ins. They are open for counter sales at the winery from 11 am to 6 pm.
Red Rooster Winery: Open to the public from 11 am to 5 pm, Thursday to Monday. Tastings are limited to 4 tables on the patio, a $15 tasting fee will be waived with purchase of $30 or more. Tuesday and Wednesday they are offering Curbside pick up only from 11 am – 5 pm. This year they will not be offering food services.
Sumac Ridge Estate Winery: Wine tastings are available by appointment, starting from 11 am to 4:30 pm and purchases in their retail boutique are available from 10 am to 5 pm.
Therapy Vineyards: Open daily from 11 am to 5 pm. Reservations are required for groups of 6 or more, otherwise it's first come, first serve. They are serving both indoor and seated patio tastings, with lots of room to accommodate.
Three Sisters Winery: The tasting room is open 7 days a week from 11 am to 5 pm for groups of 6 or less. Reservations are required as they allocate a 30-45 minute time slot for each group. Curbside pick-up is still available if you prefer a no-contact purchase.
Tightrope Winery: Their tasting room is now open by appointment. They offer an intimate tasting in the vines for groups up to 6 people (weather permitting). The cost is $15 per person, which can be applied to the purchase of two bottles of wine.
TIME Winery: The winery kindly asks that guests make reservations ahead of time for both wine tastings and dine-in services. The tasting room and wine shop is open daily from 12 pm to 6 pm. The kitchen open Thursday to Sunday from 12 pm to 9 pm.
Township 7 Vineyards & Winery: Open 11 am to 6 pm daily with new wine tastings available (limit of six people per group). Reservations recommended. Drop-ins available as space permits. Use code FREESHIP in your shopping cart checkout online.
Upper Bench Winery & Creamery: Offering a unique experience to visitors by pairing artisan wine and hand-crafted cheese. Open daily from 10 am to 5 pm. Phone or place your order online, curb-side pickup available as well as FREE BC wide shipping for a limited time. The Oven patio is closed for the 2020 season.
Wine Tours
If you are interested in booking a wine tour please CLICK HERE for details of local operators.
Breweries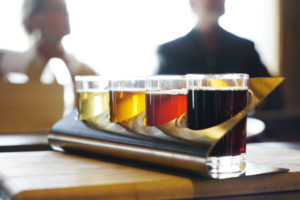 Bad Tattoo Brewing: Open 11 am – 10 pm 7 days a week – distancing measures in place.
Barley Mill Brew Pub & Bistro: Liquor store and Drive thru liquor store only 9 am-11 pm daily.
Cannery Brewing: Open Sun – Mon: 12pm – 6pm, Tues – Sat: 12pm – 7pm for retail sales and new growler fills only. Order online for touch-free curbside pick up.
Highway 97 Brewery: Open for takeout and deliveries, just call or text 250- 493-0323.
Slackwater Brewing: Available for pick-up or free delivery within Penticton on orders over $20, between 12 pm and 7 pm, Tues – Sat. (Please have two pieces of valid ID ready for our delivery driver as all purchases on beer are strictly 19 years +). Order online.
Tin Whistle Brewing Co: Open 11:30 am–5:30 pm Mon – Sat for growler fills and retail sales, free local deliveries on orders over $60. Order online.
Distilleries and Cideries
Legend Distilling: Stop in to their tasting room on the Naramata Bench for private tastings which include a flight of their hand made local spirits and samples of their in house cocktails (6 people or less). Open daily from 11 am to 5 pm. Grab a picnic lunch to stay or take it to go.
Maple Leaf Spirits: Open Mon – Sat 1 pm – 6 pm, and any time by appointment for the retail of fine spirits and liqueurs at the door. Hand-sanitizer also available – $20 per litre.
Retail
BC VQA Wine Info Centre: More than just a wine store! Stop in for retail sales, call in your order, or shop online. Curbside pick up is available as well as local delivery for purchases over $50. Open 9 am – 6 pm Monday to Saturday, Sundays 9 am to 5 pm.
Buy the Sea Seafoods: Fresh and frozen seafood is arriving 2-3 times per week. The store is open Monday 10 am – 6 pm, Tuesday and Wednesday from 9 am to 6 pm, Thursday to Saturday 9 am – 7 pm.
Cherry Lane Shopping Centre: A diverse mix of over 55 stores and services, the mall is open 11 am – 5 pm daily. London Drugs, Save-on Foods and Hudson's Bay are continuing their regular hours. The food court is open with some seating available to keep social distancing.
Eskala Mountain Sports: Visit their store to find a variety of quality gear and apparel from today's leading outdoor industry brands. Open Monday to Saturday from 9:30 am to 5:30 pm or shop online.
Jak's Beer, Wine & Spirits – Cherry Lane: Shop in-store or online! The store is open 9 am – 11 pm daily, 365 days a year offering a wide selection of beverages. They are temporarily not accepting cash and ask guests to use credit or debit cards. Bottle returns are not accepted at this time.
Lanyon Home: Visit their Front Street store to find European styling, quality vintage finds, original handcrafted furniture, artisan pieces and art. Open 10 am – 4 pm Monday to Saturday or shop online.
Maple Roch: They have harvested sap from local Maple Trees and produced a beautiful local Maple Syrup. Visit their retail store in Summerland from 10 am to 5 pm from Tuesday to Saturday or shop online. Online orders over $75 receive free shipping within Canada.
Penticton Farmer's Market: Open Saturdays from 8:30 am to 1 pm at the 100 block of Main Street for farm fresh veggies, fruits, eggs, honey, baking and preserves – all grown in the Okanagan. Customers are encouraged to order online before 11:59 pm on Thursdays. The market is restricted to 50 customers at a time, using one entry point at Main Street and Lakeshore Drive.
Soda Creek Soap Company: The store is open Tuesdays and Fridays from 11 am to 5 pm. Order online and choose between the option of online delivery or curbside pickup at check out. A selection of imperfect formed soap bars are FREE for those in need.
Summerland Sweets: Open Monday to Friday from 9:30 am to 5:30 pm, Saturday from 10:00 am to 5:00 pm and Sunday from 11:00 am to 5:00 pm. They have a full range of fruit based products including pancake syrups, gourmet jams, nut brittles, and many gift packages.
Arts Culture & Entertainment
The Lloyd Gallery: Virtual exhibitions and sale of artwork currently being offered through the website.
Penticton & District Community Arts Council: Offering a range of virtual activities and workshops as part of the Arts Matter Online program.
SS Sicamous Museum & Heritage Park: The largest surviving ship of its kind in Canada is open daily for self-guided tours 10 am – 4 pm.
Tumbleweed Gallery: Open Tues – Sat 10 am to 5 pm Sun – Mon by appointment
Health & Wellness
Melt Mineral Spa: Range of beauty products available for purchase online via website and along with access to self-care videos.
Pure Gym & Juicery: Open Mon – Fri: 7am – 7pm, Sat – Sun 8am – 4pm (June hours to be confirmed. Vitamins and supplements available for purchase via website.
Outdoor Adventure & Family Fun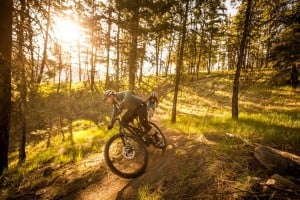 The Bike Barn: Available Mon – Fri 9am to 5pm  for sales, service, and repair.  Offering  curbside pick-up and drop-off.  Drive thru option with payment over the phone or via etransfer for an absolutely contactless transaction.
Epic Cycling Wine Adventures: Due to COVID-19 restrictions there may limitations on the number of riders permitted in a single group.  Please contact by phone or email if you have any questions.
Eskala Mountain Sports: Offer a variety of quality gear and apparel from leading outdoor industry brands. Service by phone and online, local delivery available.
Freedom The Bike Shop: Bikes, eBikes, accessories, clothing and rentals. Please call ahead – 250-493-0686 (no cash transactions).
Hoodoo Adventure Co: Bikes and kayaks available for rent.  Also offering a Virtual Challenge with prizes.
LocoLanding Adventure Park: Open Daily 10am-10pm! Offering six fun-filled activities: Mini-golf, Go-Karts, High-Level Ropes Course, Bumper Boats, Climbing Wall & Monkey Motion.
Mountain Bluebird Tours: Open for bird watching and nature tours. Safety plan in place designed to reduce risk during your tour.
Okanagan ATV Tours: COVID-19 business plan has been approved by Interior Health, are able to take out guests on ATV tours.
Penticton Bike Rentals: Open 7 days a week 9am-9pm and offering: Bikes, Pedal cars, Trikes, Kayaks, Paddleboards, Scooters and more….
Skaha Rock Adventures: Now open for business, only offering custom courses for the next while.
South Okanagan E Bike Safaris: Open for the season and have a COVID-19 safety plan in place.
Sun n Sup: Open Wed – Sun 11 am – 4 pm for sales and rentals by appointment only – please call 778-514-5594.