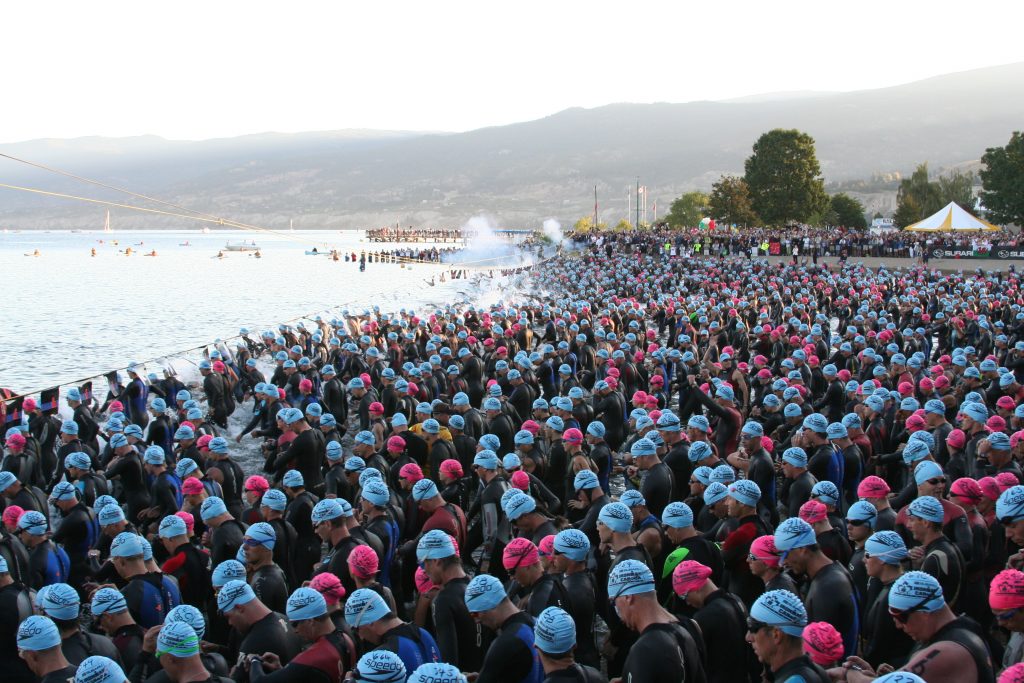 Nestled in the breathtaking Okanagan Valley, Penticton is ecstatic to welcome back IRONMAN Canada in August 2022.
Subaru IRONMAN Canada – Penticton, BC
Official Website
Beginning with a cool swim in Okanagan Lake, the athletes will become acquainted with the stunning natural landscape surrounding Penticton. The South Okanagan is a semi-arid climate with water temperatures an average of 21° C / 70° F. The warm summer air provides the perfect growing conditions for wine vineyards with an average temperature of 21°/ 69° F. After the race, celebrate with a drink from one of the countless local wineries or breweries.
Follow IRONMAN Penticton on facebook to stay up to date on event details.
As the birthplace of IRONMAN Canada, the community is well-known for hosting IRONMAN events and anticipated event turnout is high. Including athletes, families, and spectators, the City of Penticton anticipates approximately 10,000 people in the days prior to the triathlon. We encourage visitors to book their accommodations in advance.
Interested in volunteering during IRONMAN click HERE.
Here's our list of accommodations for travellers attending Penticton's IRONMAN Canada in 2022:
Hotels:
Motels & Inns:
Bed & Breakfasts:
Vacation Rentals:
Campgrounds & RV Parks:
Hostels:
Do you have any questions about booking your stay in Penticton? Contact us at the Penticton Visitor Centre.
Phone: 250-276-2170 | Toll Free: 1-800-663-5052 | Email: ask@visitpenticton.com