Joy Road Bakeshop
While we wait for our kitchen and bakeshop to complete on Winnipeg Street (we keep reminding ourselves that good things take time), we have found our temporary home in downtown Penticton at 557 Main Street now open! Come hang in our bright bakery or relax outside in the shady courtyard. Grab a coffee and pastry and browse a cookbook from our library or enjoy a glass of local wine with pals. 
The focus in our space is to share our passion for food with you. Have a question about a recipe; just ask us. There will always be a passionate Chef onsite that can give you tips. Trade secrets are not a thing at Joy Road. We believe in sharing, learning and growing together as a community – making the most out of what the Okanagan and its hard working farmers have to offer.
Our products include naturally leavened breads such as sourdough loaves, baguettes and focaccia. Our baked goods line up includes some of our classics such as our handmade tarts, seasonal galettes, artisan cookies and cinnamon buns as well as a good chunk of new items that we have been working on throughout the winter. We will also be offering a small but mighty breakfast and lunch menu!
Ingredients for each menu item are sourced from local farmers and served only when in season or when preserved by us. We do our best to provide organic, seasonal and within a 100 km radius!
Last but not least, we have also curated a marketplace that we are excited to share with you. It will feature our handmade daily provisions and many other items made in house. Local items we love and believe in supporting, as well as items we believe make our stomachs happier from around the world. 
Joy Road Bakeshop Hours
Wednesday to Sunday from 8am – 4pm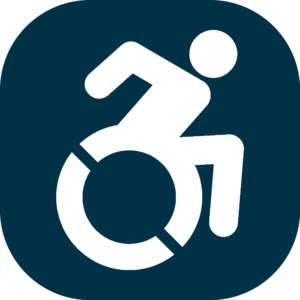 Alfresco Dining Series
Join us May through October for our Alfresco Dining Series at a number of venues throughout the Okanagan. This season we will be hosting weekly dinners at the beautiful Blue Bee Orchard, at rotating wineries, cideries and breweries, as well as in the shady courtyard of our Pop Up Bakeshop located in downtown Penticton.
Our dinners feature & celebrate local wineries, breweries, cideries, farmers & purveyors, seasonal produce and wild foraged foods.
Okanagan Wedding Catering
From start to finish, Joy Road Catering will work with you to ensure that the food on your wedding day is exactly what you envisioned. Our focus at Joy Road is to prepare unique, locally sourced and seasonal food from some of the Okanagan's best purveyors. We offer a number of items such as canapés to be stationed or passed for cocktail hour, cheese and charcuterie platters, buffet, shared family style and plated dinners, desserts as well as interactive food stations.