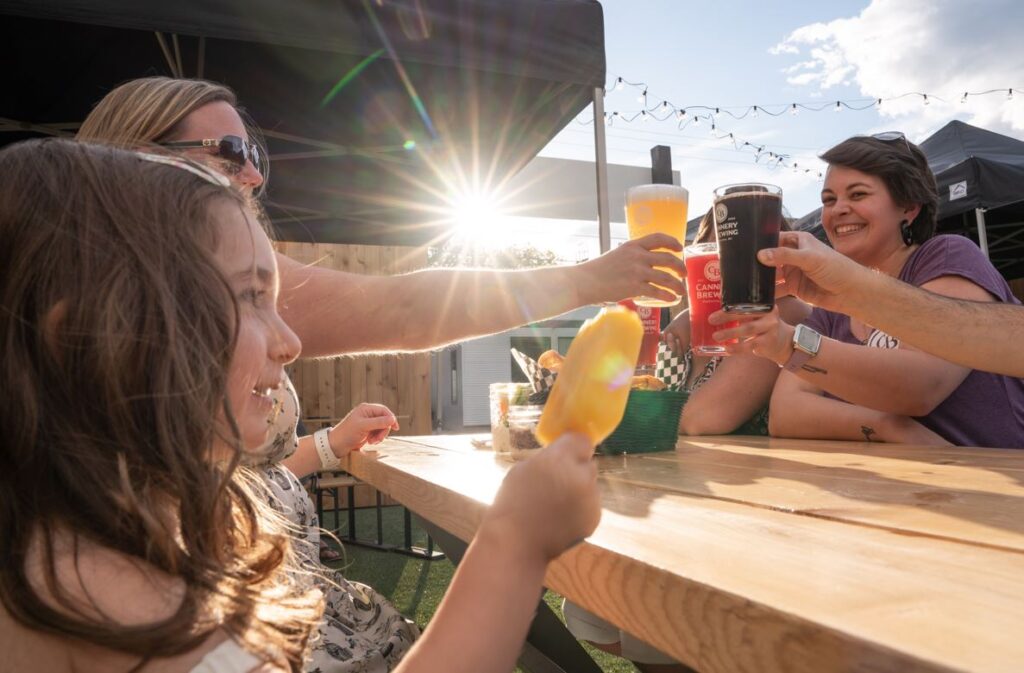 Visit Penticton knows that the Penticton area has long been a top choice for family vacations. That's why, we've partnered with Castanet to provide you a CHANCE TO WIN a Family Prize Package valued at $900!
It's EASY to ENTER TO WIN:
💻Head over to Castanet Contests
👍Like Visit Penticton on Facebook and/or
✔️Follow us @visitpenticton Instagram
💬 Include your favourite family friendly activity in Penticton in the Castanet contest entry form
…and you'll be entered to win a prize package with fun for the whole family!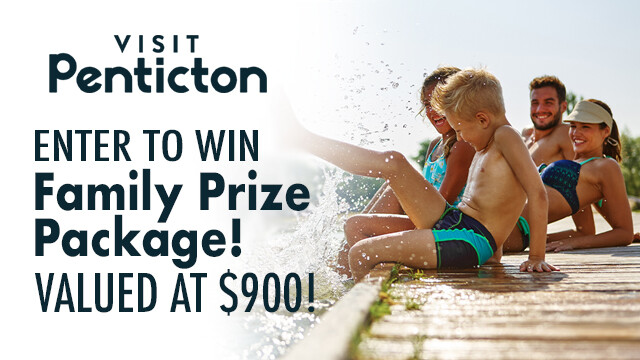 PRIZE PACKAGE DETAILS
Arts Council Art Box, donated by Penticton & District Community Arts Council, $50 value
6 person Pedal Car Rental for 2 hours, donated by Penticton Bike Rentals,
$120 value
Set of Family Ogopogo T-Shirts from the Penticton Visitor Centre, donated by Visit Penticton, $60-$80 value
Family Pass (2 adults, 2 kids) to Meeples & Milkshakes, donated by Penticton Chamber, $22 value
GottaGoat Family Farm Visit, up to max of 6 people, donated by GottaGoat Farm, $60 value
2 hour SUP rental for a family of 4 from Hoodoo Adventures, donated by Hoodoo Adventures, $120 value
Kids package, including 2 coloring crayons and kids sun glasses and bubbles with 2 free breakfast coupons to Bear's Den Restaurant, donated by Bear's Den Restaurant, $40 value
Nachos and beverages for 4 people at Cannery Brewing, donated by Cannery Brewing, approx $85 value
$50 gift card to Barley Mill Brew Pub, donated by Barley Mill Brew Pub, $50 value
Family pass, (2 adults and 2 youth), for any regular event during the 2022 season at the Penticton Speedway, donated by Penticton Speedway, $70 value
4 day passes to Wibit Waterpark, donated by Visit Penticton, $120 value
$50 Gift card to Cherry on Top Shake Shop, donated by Visit Penticton, $50 value
Movie Night Out Package (2 x admission at Landmark Cinemas, 2 x popcorn, 2 x pop) donated by Castanet, $60 value