Updated: July 15, 2021
Penticton Awaits You
Recreational travel within Canada is now permitted and we look forward to welcoming you back! We have all been dreaming of the day we can freely travel again, and many Canadians have been making plans as Canada-wide travel was permitted starting on July 1 as per BC's Restart Plan! Penticton is the perfect place to discover this summer.
Rolling vineyards, sparkling lakes, golden beaches, vast mountain ranges and one the best year-round climates in Canada are just a few of the things that entices people to Penticton. From biking the KVR or hiking Giant's Head to climbing the Skaha Bluffs, if you're looking for outdoor adventure you're certain to find it here. Or maybe you want to take it easy and relax on the beach, take a casual float down the channel or enjoy a cold beverage at one of our 7 craft breweries. Whatever you are visiting us for, your stay with us is sure to be unforgettable.
Book Now, Travel Later
Times have been tough and so we want to give you something to look forward to! Check out these early booking travel incentives, allowing you to book your dream vacation now for when the time comes to travel internationally again, or for Canadians looking to plan their trip now that travel has re-opened. Book now for the best prices and give yourself something to look forward to this summer or later this year.
Early Booking incentives:
Mountain Bluebird Tours: Offering free Birds of BC photo calendars to those who book early (while supplies last).
BOOK NOW
Penticton Lakeside Resort & Conference Centre: Book your stay direct between now and Dec 31, 2021 and enjoy exclusive perks.
BOOK NOW
Sandman Hotel Penticton: Explore Canada promotion: Book and stay between now and Dec 31, 2021, and receive up to 35% off.
BOOK NOW
Weekend Best Rate promotion: Book and stay between now and December 31, 2021, and receive up to 50% off your weekend stay.
BOOK NOW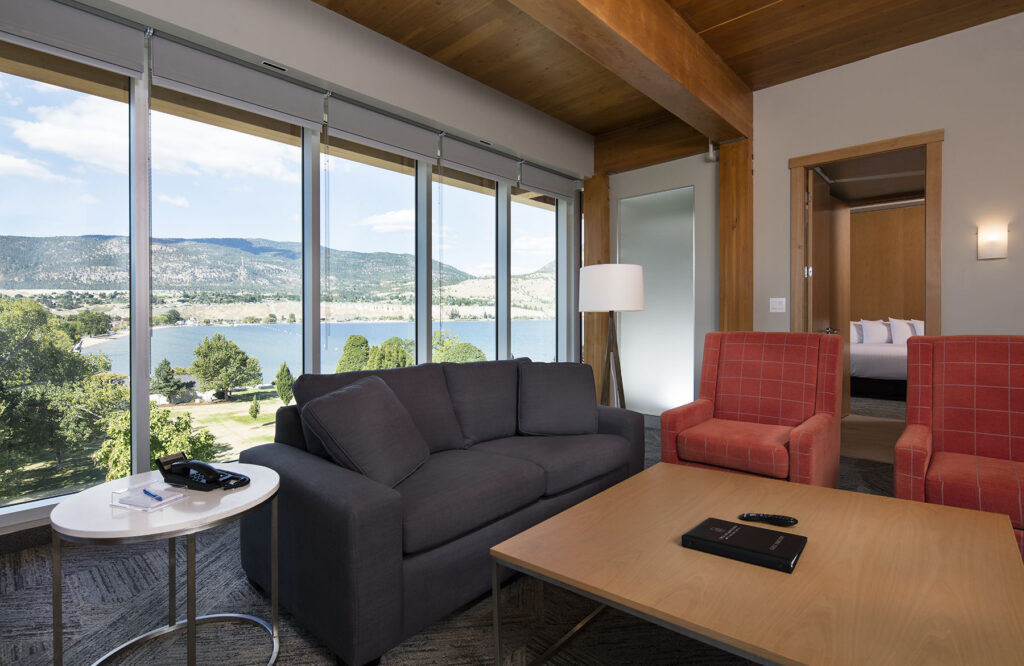 Sometimes it's easier if we wrap your vacation plans into one package for you to enjoy and easily book, so that's exactly what some of our Travel Penticton tourism partners have done.
Get Inspired and Plan Ahead
We understand that you may be concerned with making travel plans now, should you have to cancel them down the road, and you don't want to lose out on any deposits provided. The businesses here in Penticton understand the uncertainties travelers are faced with, and as such many have flexible and last-minute cancellation policies in place. So you can feel confident in booking ahead and have peace of mind about your reservations and travel plans.
We have listed and categorized businesses below, for your booking convenience! Cancellation policies can be found on their listing or by visiting their websites directly. Most companies will offer a full refund or credit anywhere from 24 hours to 30 days prior to arrival. We recommend contacting the business directly if you have a reservation booked with them, as cancellation policies are subject to change.
Accommodators
Fairfield Inn & Suites Penticton
O.K. Whistle Stop Bed & Breakfast
Penticton Lakeside Resort & Conference Centre
Ramada by Wyndham Penticton Hotel & Suites
Wine & Other Tour Operators & Adventures
Know Before You Go
Visit our "Know Before You Go" page for up-to-date information on travel updates, Provincial Health Orders, and How To Explore Safely and Responsibly During COVID-19.